Talent Manager (m/f/d)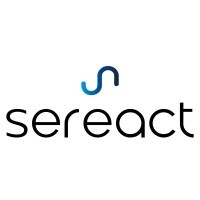 Sereact
People & HR
Stuttgart, Germany
Posted on Tuesday, November 7, 2023
About Sereact:
Sereact is a pioneer in AI-powered robotics for autonomous warehouses. With our innovative pick-and-pack automation solution, we assist logistics businesses around the world in boosting productivity and minimising costs of their warehouse operations. This is the opportunity to join us early and to help us build out an industry defining team. Sereact's technology is being used by clients in different industries, including e-commerce logistics company Zenfulfillment, automotive manufacturer Daimler Truck and third party logistics provider Material Bank.
Your Position:
Our Talent Manager will be an influential, strategic, and hands-on expert straddling both our Talent Acquisition and People Ops initiatives. You will be comfortable wearing a multitude of talent 'hats' and love zeroing in on what's important to grow and retain our teams both in the near, and future terms. Whilst we have some initial processes in place we would like someone who wants to come in and own and build these pillars from the ground up. You'll act as a thought partner to the founders and future leadership team to make sure we hire the right people, at the right time and create an environment where those people want to build their careers with us.
We know that hiring and managing exceptional talent is critical to the success of any Startup so we are looking for someone who wants to be with us for the long term, growing into a leadership role themselves.
Key Responsibilities:
Design and execute on a comprehensive talent acquisition strategy built in alignment with Sereact's strategic plan so that we are well placed to tackle our current needs and future challenges.
Partner with founders on our current Org Design and act as a sparring partner for how that should evolve to fit our future trajectory.
Report and interpret our hiring plan progression to make sure that we grow in a timely and sustainable way, never compromising on quality.
Implement and improve our people processes making sure they are fit for scale and keep our people interested, engaged and happy.
Build strong networks of future talent for which the leadership team can tap into for critical roles
Your Experience:
Talent Jockey - you have hands-on experience owning and straddling talent acquisition and people ops topics simultaneously.
Sequencing Genius - you know what needs to be prioritised and in what order to build those things.
Data-driven - you take pleasure in tracking metrics and making sense from that data to drive continual improvement.
Communication Expert - you are able to communicate complex topics simply to take people on the journey with you..
Autonomous and accountable - you want to own the people function at Sereact building it from the ground up.
Experienced Expert - you have comprehensive employment law knowledge, in one or more European countries.
Company Benefits:
A dynamic and supportive work environment
Flexible working hours and the possibility to work remotely
Ownership from day one
Possibility to shape your own career
Build a company & sales machinery shoulder to shoulder with the founders
Work with newest industry tech stack
Gym plan
Workations and team events
You think you are the perfect fit for us? Send your application with CV (in German or English) and relevant references to career@sereact.ai.