Sales Consultant Manager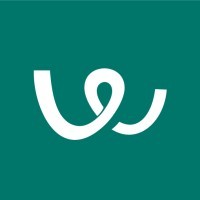 Workable
Sales & Business Development
Boston, MA, USA
Posted on Saturday, November 18, 2023
Workable makes software to help companies find and hire great people. We get recruiting and its role in building healthy workplaces — which is why we're proud more than 20,000 teams around the world use Workable to do exactly that.
At Workable, you'll find smart people who have fun, learn and innovate, and help others do the same. We brainstorm, we laugh, and, occasionally, we party (there's a lot to celebrate), but we also appreciate people's need for quiet time and focused work. We respect everyone, we hire the best, and make sure every experience is special.
We're growing fast, in both headcount and revenue, and are looking for a rising star to manage Workable's North American Sales Consultant team. The Sales Consultant team is responsible for converting inbound demand into qualified opportunities and developing pipeline through outbound prospecting and active user upgrades in the SMB segment.
Frontline experience in a SaaS inside sales team involving prospecting, lead qualification, and closing
Proven experience (1-2 years) managing a sales team in a fast-growing SaaS business, with a strong track record of hiring, managing, and developing talent.
Demonstrated an ability to coach one-on-one and to motivate and manage team-wide activities
Track record of creating an accountable culture, and a history of delivering actionable, constructive feedback designed to improve performance
Solid understanding of reporting and forecasting procedures, with an understanding of SaaS metrics
Ability to accurately forecast targets across the team
Outstanding communication and interpersonal skills
Experience in HR Tech is a bonus
This is a Boston-based sales leadership position
Responsibilities
This is a full-cycle sales leadership role, based in Boston, for our small business segment. Your team of Sales Consultants will be reaching out to prospects requesting demos or participating in our free trial, with the goal of acquiring as many new business customers as possible.
Sales Leadership: Increase growth in month over month conversions and new business bookings. Own and achieve quarterly and annual new business sales targets.
Sales Performance: Own and exceed additional team KPIs such as win rate, deal size, % of wins buying our highest tier plan, % of deals that engage in our Interactive Trial, activities, etc.
Training & Mentoring: Provide ongoing coaching so your team develops their skills, archives stretch goals, and progresses in their careers. Assess and analyze team needs with recommendations on training plans and programs to enhance knowledge and skills.
Inspiration: Inspire your team to get 1% better every day and become the best version of themselves. Inspire your team team to drive performance, over-achieve their personal/team targets, celebrate success, and have fun in the process
Internal Relationships: Develop strong and effective internal relationships with your peers in Sales, Account Management, Demand Generation, Revenue Operations, and Enablement
Data driven: Use data/analytics to understand the business and the impact of your decisions. You use data to identify where there are areas for improvement and you track the impact of your decision using data.
Commercially driven: Understand the goals of the company, how your team contribute to them and make decisions that align with the company goals. (getting results with team based on company initiatives).
Team Pipeline Management and Forecasting: Ensure your team maintains an accurate, reliable pipeline and deliver accurate forecasts to management
Hiring: Spearhead the recruiting process of Sales Consultants, make hiring decisions, and effectively onboard new reps to reduce ramp time
Our employees enjoy benefits that make them more productive and contribute directly to the development of their professional skills. We want to be able to attract the best of the best and make sure they keep getting better. On top of an exciting, vibrant and intellectually challenging workplace, we offer:
Health & Wellness Benefits
Retirement Plan
Generous PTO
Mobile Plan
Apple gear
Workable is most decidedly an equal opportunity employer. We want applicants of diverse background and hire without regard to race, color, gender, religion, national origin, ancestry, disability, age, sexual orientation, or any other characteristic protected by law.