UX Research Team Lead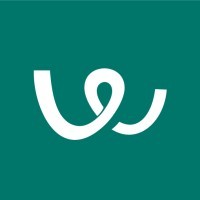 Workable
Design
Athens, Greece
Posted on Thursday, November 16, 2023
Workable makes software to help companies find and hire great people. We get recruiting and its role in building healthy workplaces — which is why we're proud more than 20,000 teams around the world use Workable to do exactly that.
At Workable, you'll find smart people who have fun, learn and innovate, and help others do the same. We brainstorm, we laugh, and, occasionally, we party (there's a lot to celebrate), but we also appreciate people's need for quiet time and focused work. We respect everyone, we hire the best, and make sure every experience is special.
We are seeking a meticulous UX Researcher Team Lead to join our dynamic team. In this role, you will not only be at the forefront of user experience research but also lead a team of talented individuals, including another UX Researcher, a UX Analyst, and two UX Writers. Your expertise will be pivotal in ensuring our product aligns seamlessly with user needs. As part of the Design Department, you will collaborate with Product and Brand Designers, Product Managers, Product Marketing and Customer Success to advocate for the user at every stage of development.
Your day-to-day work will include:
Tracking and monitoring product performance in terms of usability using relevant data from multiple sources (e.g. testing, web analytics, customer feedback).
Collaborating with cross-functional teams to determine and evaluate research activities.
Planning and implementing user research strategies using quantitative and qualitative methodologies.
Moderating collaborative sessions and workshops, e.g. journey mapping, persona development, discovery alignment.
Developing strategies for effective research data analysis, visualization and reporting to transform raw data into actionable business and design insights.
Advocating for the user and presenting research findings to diverse audiences through written and oral presentations.
Evaluating, configuring and setting up research tools (e.g. testing platforms, participant recruitment, insights repository, data archive).
Oversee web accessibility, conducting ongoing audits in collaboration with Product Managers and Engineers.
Leading and mentoring the UX team, setting goals and priorities, aligning them with overall company objectives.
5+ years experience in conducting UX research as a part of a user-centric design process, and 3+ years leading and guiding a design or UX team.
Ability to perform all research-related tasks including research, planning, evaluating, deriving and sharing insights.
Strong knowledge in conducting quantitative research methods (e.g. usability testing, prototype testing, tree testing, cardsorting).
Strong knowledge in conducting qualitative research methods (e.g. user interviews, surveys, journey mapping, persona analysis).
Experience with remote testing tools (e.g. Userlytics, Optimal Workshop, Dovetail).
BS in Human Factors, Computer Science or similar field.
Bonus: Strong knowledge of WCAG 2.1 level AA web accessibility guidelines.
Bonus: Experience moderating Design Sprint workshops.
Our employees enjoy benefits that make them more productive and contribute directly to the development of their professional skills. We want to be able to attract the best of the best and make sure they keep getting better. On top of an exciting, vibrant and intellectually challenging environment, we are offering:
An attractive salary and a bonus plan
Stock Option Plan
Pension Plan
Health insurance plan including dependents
Mobile telephony including company-provided smartphone device and data plan
Apple gear and access to the best productivity tools
Annual retreats in awesome locations
Workable is most decidedly an equal opportunity employer. We want applicants of diverse background and hire without regard to color, gender, religion, national origin, citizenship, disability, age, sexual orientation, or any other characteristic protected by law.