Regional Manager, APAC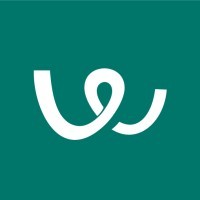 Workable
Singapore
Posted on Monday, October 16, 2023
About Workable:
Workable is a leading B2B SaaS provider revolutionizing the HR and recruitment industry. We offer top-tier recruitment and HR software solutions to SMBs worldwide. As we look to the future, APAC stands out as a region full of opportunities. To capitalize on this potential, we're expanding our presences in APAC with an office in Singapore and are looking for a dedicated individual to spearhead our growth in the region.
Role Overview:
Reporting to the COO, you will be responsible for growing revenue in APAC and be based in Singapore. You will manage and grow our APAC team to meet and exceed revenue targets. We are looking for a highly motivated, hands-on leader with experience of scaling revenue in the APAC market.
Revenue & Growth: Be the main Workable representative in APAC driving sales, business development and partnerships. You will identify go-to-market strategies to drive growth and execute on them through your personal efforts, your team and collaboration with global teams such as marketing and success.
Sales: You will be tasked with leading, managing and growing the sales team. You will also engage directly in sales activities including sourcing and closing deals as part of making every effort to grow APAC revenue.
Account Management: Take a personal interest in the success of our customers and ensure they receive world class service and value.
Go-To-Market: You'll create go-to-market plans to grow revenue in APAC and bring together local and global teams across marketing, sales and product to execute them.
Partnerships: Identify and develop partnerships with key regional partners, including product integration and commercial collaborations.
Leadership: Build, lead and manage a highly effective regional team. Be an advocate of Workable in APAC both externally and internally.
Operations: Oversee foundational operations in Singapore, for example office setup and assisting with local business regulations.
Accountability:
Achieve and exceed defined revenue targets for the APAC region.
Our employees enjoy benefits that make them more productive and contribute directly to the development of their professional skills. We want to be able to attract the best of the best and make sure they keep getting better. On top of an exciting, vibrant and intellectually challenging workplace, we are offering:
Mobile Plan
Generous holiday allowance
Apple gear, and access to the best productivity and training tools
Annual retreats in awesome locations
Workable is most decidedly an equal opportunity employer. We want applicants of diverse background and hire without regard to race, color, gender, religion, national origin, ancestry, citizenship, disability, age, sexual orientation, or any other characteristic protected by law.