Sales Consultant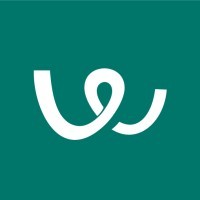 Workable
Sales & Business Development
Sydney, Australia
Posted on Thursday, August 24, 2023
Workable makes software to help companies find and hire great people. We get recruiting and its role in building healthy workplaces — which is why we're proud more than 20,000 teams around the world use Workable to do exactly that.
And while we take recruiting seriously, we don't take ourselves too seriously. At Workable, you'll find smart people who have fun, learn and innovate, and help others do the same. We brainstorm, we laugh, and, occasionally, we party (there's a lot to celebrate), but we also appreciate people's need for quiet time and focused work. We respect everyone, we hire the best, and make sure every experience is special.
We're growing fast and we're looking for a Sales Consultant in Australia to join our team! As a Sales Consultant, you will have the ability to develop your sales skills and career in a fast-paced environment.
The ideal Sales Consultant will have some sales experience and excels in a stimulating workplace.
You must have:
Prior experience in a sales or sales development role
Excellent communication skills, both verbal and written
Enthusiasm for new technologies and a desire to learn and continuously improve
High energy, be a self-starter, and have a positive attitude
Ability to prioritize, multitask, and manage time productively
Patience, empathy, and persistence in a customer-facing context
Diligence and enthusiasm; you appreciate quality and deliver it on a daily basis
Team spirit; you seriously care about what you do and appreciate collaborating with your colleagues
Keenness to be helpful - you listen to your clients, understand their challenges, and detail how we can help them. You're easy to talk to and a natural relationship-builder
A team player attitude -- we collaborate across desks and oceans. You want to work together and see your colleagues succeed
The aptitude to come as you are -- Workable is a progressive, open-minded meritocracy. What you're capable of matters, the rest doesn't
Bonus points for:
Experience in the HR tech space
SaaS experience in a closing role
Bachelor's degree or higher


Responsibilities
This is a full-cycle sales role for our small business segment. You will be reaching out to prospects requesting demos or participating in our free trial, with the goal of acquiring as many new business customers as possible
You will be selling Workable to clients in a diverse range of industries and will be speaking to a wide range of professionals from recruiters to HR Directors, to C-Level Executives
You'll start selling to small businesses and as your experience, confidence, and skills grow you'll progress in your career path to working with larger companies on larger deals
Contribute to Workable's growth directly by hitting (and exceeding!) new business targets on a monthly and quarterly basis
Learn more about prospects, understand their goals, and present product demonstrations of our software via screen share
Manage the entire sales process including negotiating pricing and terms
Maintain an accurate pipeline for company-wide forecasting
Identify key decision makers, map out the plan to close the deal
Use your natural curiosity, communication skills, and ambition to improve the performance of yourself and the team
You have some sales experience under your belt selling where you met or exceeded quota
Our employees enjoy benefits that make them more productive and contribute directly to the development of their professional skills. We want to be able to attract the best of the best and make sure they keep getting better. On top of an exciting, vibrant and intellectually challenging workplace, we are offering:
Mobile Plan
Generous holiday allowance
Apple gear, and access to the best productivity and training tools
Annual retreats in awesome locations
Workable is most decidedly an equal opportunity employer. We want applicants of diverse background and hire without regard to race, color, gender, religion, national origin, ancestry, citizenship, disability, age, sexual orientation, or any other characteristic protected by law.