Customer Support Specialist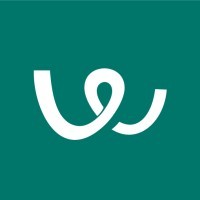 Workable
Customer Service
Marousi, Greece
Posted on Thursday, July 27, 2023
Workable makes software to help companies find and hire great people. We get recruiting and its role in building healthy workplaces — which is why we're proud more than 20,000 teams around the world use Workable to do exactly that.
And while we take recruiting seriously, we don't take ourselves too seriously. At Workable, you'll find smart people who have fun, learn and innovate, and help others do the same. We brainstorm, we laugh, and, occasionally, we party (there's a lot to celebrate), but we also appreciate people's need for quiet time and focused work. We respect everyone, we hire the best, and make sure every experience is special.
We're growing fast, in both headcount and revenue, and we're looking for a a Customer Support Specialist to join our Customer Support team in Athens.
As a Customer Support Specialist, you will be the human face of Workable. You will become the person customers rely on to get an important job done well. You will:

advise businesses on the best way to organize their recruitment
respond to user questions or issues with friendly and pragmatic advice
support users when they run into trouble, utilizing a number of troubleshooting tools
review job descriptions to ensure they will be successful on job boards
You won't be just someone that talks to customers for us so we don't have to. Your ability to help customers succeed with their recruitment will have a direct and visible impact to Workable's bottom line. For us, outstanding customer service is a competitive advantage: By actively supporting trial customers from day one and delighting them with the speed, courtesy and diligence of our support, we win them over. By tirelessly supporting them throughout their subscription, resolving questions, or helping them adopt our more advanced features, we make them stick around long-term. By surprising them with personable and friendly service unlike anything they have experienced we turn them into evangelists of our software who rave about us on twitter and recommend us to their friends. You will be the reason we get comments like these in our email every day:
"I have to say I have been so impressed with how responsive, pleasant and professional everyone with the company has been. Kudos to you and your team!"
In other words, you'll be doing one of the most important jobs at Workable. You will be treated as such, and equally, you'll have to live up to very high expectations.
You must be:

Fluent in English. Your written and oral English skills need to be excellent since you will work in English and talk most of the times to an international audience.
Tech-savvy, meaning that you are comfortable using modern office productivity tools and you can understand/learn our product well enough to be able to explain it to others
Pleasant and patient communicator. We pride ourselves on our exceptionally friendly customer support, we communicate with respect and timeliness and we guide our users with patience and dedication
Self-motivated, having a drive to carve out a career with a fast-growing tech startup
You should have:
A college or university degree
1 to 3 years of professional experience
A positive attitude and desire to help customers
Bonus points if you have experience in any of the following: technical education, customer support, account management, quality assurance, software (ideally SaaS/cloud) or technology industry, writing (blog, articles, copywriting).
Our employees enjoy benefits that make them more productive and contribute directly to the development of their professional skills. We want to be able to attract the best of the best and make sure they keep getting better. On top of an exciting, vibrant and intellectually challenging workplace, we are offering:
An attractive salary and a bonus plan
Health insurance plan including dependents
Mobile telephony including data plan
Apple gear, and access to the best productivity tools
Extensive paternity leave
Fully catered office, including free breakfast, lunch, snacks and beverages all day
Workable is most decidedly an equal opportunity employer. We want applicants of diverse background and hire without regard to color, gender, religion, national origin, citizenship, disability, age, sexual orientation, or any other characteristic protected by law.