Senior Product Designer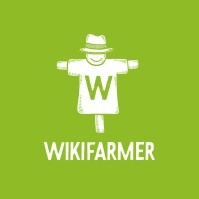 Wikifarmer
Product, Design
Greece
Posted on Tuesday, November 14, 2023
Who we are:
Wikifarmer is a global platform with the mission of empowering farmers by educating them and offering them access to the open market to sell their products at fair prices.
The Problem We Are Solving:
Most farmers in the world still cultivate their fields with techniques learned from experience or taught by their ancestors, leading to non-optimum practices in terms of yield and regard to the environmental impact. Farmers produce the most valuable part of the food supply chain, but they are the ones getting the least value out of it.
How we are fixing this:
Wikifarmer is building both an educational platform and a digital Marketplace. On one side of our Platform, producers can tap into and update their agricultural knowledge and practices and on the other side they can upload their products for free, gaining immediate and direct access to domestic and international markets.
What we are looking for:
We are looking for a UX-driven Senior product designer to support our growing product team. You will work closely with all our people to build engaging and interactive user experiences across our agri-digital platform, primarily our website, library, admin panels and our future app.
Your work will help Wikifarmer deliver an excellent B2B marketplace experience.
Job Duties and Responsibilities:
Collaborate closely with cross-functional teams, including product, engineering, customer success, content and marketing, to define and prioritise design requirements.
Have a strong impact on our products success creating wireframes, prototypes, and high-fidelity designs for our website and app, bringing to the table sustainable and effective solutions for the end users.
Conduct user research and gather feedback to continuously improve the user experience.
Tackle challenges from different perspectives, iterate on designs based on user feedback and data-driven insights.
Work closely with developers to ensure the seamless implementation of designs.
Maintain and evolve our design system to ensure consistency across products.
Stay up-to-date with industry trends and best practices in UX/UI design.
Contribute to the overall design strategy and vision of the company.
Key requirements:
Proven experience as a UX/UI Designer with a portfolio showcasing your work.
Proficiency in design tools such as Adobe XD, Sketch, Figma, or similar (we use Figma internally).
Strong understanding of user-centred design principles and usability.
Experience in B2B, marketplace, or agriculture-related projects is a strong plus
Knowledge of HTML/CSS and front-end development is a bonus
Business fluency in English
Let's be clear; we are a start up and there's a lot to do. We need people who are proactive and self-motivated with a strong sense of responsibility. Problem-solving skills and the ability to adapt to changing requirements come part and parcel of working in this fast-paced, collaborative environment.
What we can offer you:
Fixed salary (€42k - €49k gross annually) plus equity in the business

Private Medical Insurance

L&D budget

Ticket Restaurant vouchers (€130/month)