Financial Analyst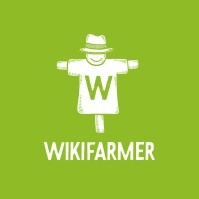 Wikifarmer
IT, Accounting & Finance
Athens, Greece
Posted on Tuesday, November 14, 2023
Who we are:
Wikifarmer is a global platform with the mission of empowering farmers by educating them and offering them access to the open market to sell their products at fair prices.
The Problem We Are Solving:
Most farmers in the world still cultivate their fields with techniques learned from experience or taught by their ancestors, leading to non-optimum practices in terms of yield and regard to the environmental impact. Farmers produce the most valuable part of the food supply chain, but they are the ones getting the least value out of it.
How we are fixing this:
Wikifarmer is building both an educational platform and a digital Marketplace. On one side of our Platform, producers can tap into and update their agricultural knowledge and practices and on the other side they can upload their products for free, gaining immediate and direct access to domestic and international markets.
What we are looking for:
As a financial analyst-controller, we are looking for someone to produce financial reports and analyses and to process and organise raw financial data in a meaningful way in order to support decision making and performance evaluation.
Job Duties and Responsibilities:
Analyse financial data and accounting information so as to produce financial models and reports on a regular or ad-hoc basis.
Reconcile transactions by comparing and correcting data.
Participate in the quarterly and annual budgeting process.
Conduct benchmarking and variance analysis against set targets and budget.
Key requirements:
Excellent MS Excel skills including data access and manipulation.
Proven experience in financial modelling, design & presentation of financial reports.
Excellent understanding of accounting principles and bookkeeping procedures.
Business understanding and acumen.
Business-level written and spoken English.
Well informed in current financial subjects, accounting, tax laws, money market and business environments.
PowerBI modelling, M Language and DAX experience would be a huge plus
What we can offer you:
Fixed salary (€22k - €24.5k annual gross)
Private Medical Insurance
L&D budget
Ticket Restaurant vouchers (€130/month)
* Please note that this role is office-based in Athens