WebRTC Engineer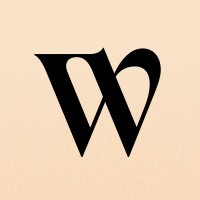 Whereby
London, UK
Posted on Saturday, April 29, 2023
Salary: Starting* at £85,000 globally and $165,000 for US candidates
Note
: We have no "caps" on our salary, and you can read our full compensation philosophy
here
. If our advertised salary doesn't suit your current expectations, just let us know.
Share options: Granted with 4 year vesting
Reporting to: Andreas Bovens, Lead Technical Product Manager
Ask us anything: careers@whereby.com
"I've never seen a job being done by a five-hundred-person engineering team that couldn't be done better by fifty people."
- C. Gordon Bell
Created with Scandinavian simplicity at heart, Whereby is a remote-first video meetings company with a vision of a world where anywhere works.
We believe in everyone. We see our differences as a strength; it's this philosophy that drives us towards our mission. This means we see your unique history as having a value money cannot buy; we believe in the strength of every intersection of race, religion or belief, ethnic origin, different physical ability, family structure, socio-economics, age, nationality or citizenship, marital, domestic or civil partnership status, sexual orientation, gender identity.
We're looking for customer-centric engineers who are keen to work with WebRTC technologies, and have experience of iterative product work in a startup – or any company that values innovation, great user experience and technical quality.
💫 Your mission in your first year at Whereby
As a member of one of our multidisciplinary teams, you'll further develop our product to help Whereby customers gain the freedom to live and work from anywhere. You'll gain an understanding of their needs and apply your engineering expertise to explore solutions we can ship iteratively and learn from. As a member of the Media Experience you will join their mission to give meeting participants a silky smooth and feature-rich audio and video experience.
⚒️ The nuts and bolts of the role*
* Please do not see everything in this job ad as "must have", but rather a guiding list of what we're looking for. We know that no candidate will be the perfect match for all we've mentioned in this posting, so don't be afraid to apply if you feel you're close to the brief but not "spot on"
Your previous experience
Have built browser-based software using web technologies.
Are self-driven and take responsibility for product outcomes, doing whatever is necessary to make things happen.
Have experience with JavaScript — we use it on the client (React) and server side (Node.js)
Have experience with WebRTC, TURN & SFU infrastructure.
Are familiar with AWS or a similar cloud service provider.
Enjoy working in distributed teams and working cross-functionally with product managers, designers, user researchers and other developers.
Write code to be maintained — with good documentation, tests, and structure.
Are keen to learn continuously, share your knowledge, communicate effectively and build a product in close collaboration with others.
Build with scalability, operability and observability in mind: we own and support the code that we write all the way to production.
🌟 How we'll measure your success
You're delivering work that has measurable business impact and value to customers — early and often.
You're a self-sufficient member of our team, driving your own work.
You're fully engaged in the product development life cycle, helping to shape your team's roadmap.
Scope of your work
Work within the Media Experience team contributing to mid and long term roadmap, taking responsibility for the delivery of projects.
Contribute your expert opinion on the scope and feasibility of your team's initiatives.
Day-to-day of your role
Contribute to a diverse engineering culture based on customer-centricity, high-quality code, data-driven decisions, technical innovation and business impact.
Develop and test product improvements that solve for customer needs in new and interesting ways.
Collaborate with other engineers inside and outside of the team, helping them to do their best work and deliver projects according to our values and brand.
Understand the important technical differentiating factors of our product, and leverage those in our architecture.
Discuss insights on how customers use our product and make suggestions for how we can constantly improve the user experience and grow the customer base.
Take part in scoping how new features can be built, and how customer needs can be met, while making pragmatic technical trade-offs.
Write maintainable and performant code, with tests and documentation in case you get eaten by a yeti.
Collaborate with your team on getting things done. Share your progress, review each other's code and help each other out with constructive feedback.
Safely coordinate regular deployments using our CI/CD infrastructure. Monitor and support your software in production.
Take part in your team's on-call rota to support our media infrastructure in production.
Your progression
You'll be working in one of our Product teams, and you'll work directly with your Product Manager on your day-to-day priorities. You'll report to an Engineering Manager who will work with you on your progression – aiming to make sure you're happy, challenged and doing the best work of your career every day. They'll also help you find training and development opportunities.
We offer career progression routes for individual contributors, technical leaders, and managers. You don't need to become a team lead or manager in order to progress here. It's all about the impact you're able to have. And there's no shortage of opportunity to have an impact at Whereby – on the product, the business, the approach we take to product development and engineering, and on your colleagues.
You've read all this way... you may as well apply! 🙌
Background checking
: We perform background checks on certain roles. For more information about how and why we carry out background checks,
this document is a great starting point.
For anything further, please email
careers@whereby.com
or your Talent Partner. Whereby's background checks will be carried out by
Zinc
.