Senior Product Designer (Site)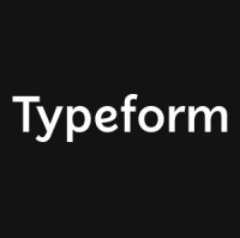 Typeform
Product, Design
United Kingdom · Remote
Posted on Friday, November 3, 2023
Hi! Before diving into the job details, let's give you some context on who we are and what to expect when joining the team.
Typeform, launched in 2012 in Barcelona, drives more than 500 million digital interactions per year and integrates with hundreds of other business-critical tools. We're expanding from a small Barcelona-based business to a truly international and remote company. We're hiring talent across Spain, the United States, the United Kingdom, Germany, Colombia, France, Ireland, the Netherlands and Portugal. Be aware, the location is to be subjected to change, depending on the role.
Our vision is a world of more personal business relationships. Through our no-code Saas platform, we believe we can create that world by living our mission: To bring people closer with better conversations. We turn digital interactions into human connections, by offering people-friendly forms, quizzes, surveys, and asynchronous video solutions.
To do so, we look for people who are curious, ready to own their objectives, and passionate about taking organisations to their next chapter. But we are aware it's not for everyone, our environment is perfect for those willing to become a change agent and roll up their sleeves to build our rocket ship.
About the role
We are seeking a Senior Product Designer to join our dynamic Site team. As a Product Designer with a strong UX background and experience in web design UI, you'll find an ideal environment for your experimental mindset. Unlike traditional roles, Site thrives in the world of startups, where diversity of projects and a test-and-learn mindset are the norm.
Our team runs a multitude of experiments, making it the perfect place for individuals who love tackling various challenges rather than focusing on long-term, deep discovery.
You'll be the key driver of customer-centric solutions, and your work will be instrumental in enhancing the user journey and generating insights that guide product refinement. If you're looking for an exciting position where you can contribute to the future of our product and ensure its continuous improvement, we invite you to join our team.

Things you will do:
Collaborate with product teams to create meaningful experiences for our customers, aligning with the principles of user-centric design.
Advocate for our users and let their needs guide us in creating the best solutions, helping shape our product roadmap.
Be the voice of the customer from a product design perspective, ensuring that the user's experience is at the forefront of our decision-making process.
Develop innovative UX and visual designs that inspire our teams and resonate with our customers.
Manage design challenges from start to finish, starting from rough ideas and wireframes to high-fidelity prototypes using tools such as Miro and Figma.
Iterate and test solutions to ensure they effectively address the problem at hand.
Collaborate with customers to drive product improvements that provide value to users and foster growth.
Work closely with other team members to support ideation and the development of ideas through efficient experiments.
Contribute to and adhere to our design system, standards, and patterns.
Cultivate a culture of collaboration within the design organization.
Collaborate with UX Researchers to understand user needs and leverage insights to establish design principles.
Collaborate with fellow designers to maintain a consistent structure and layout of the product, influencing design choices.
Things you will do:

Minimum of 4 years of industry experience in digital product design.
Proficiency in finding and creating elegant yet practical solutions to design challenges.
A broad skill set with a focus on visual product design.
Passion for hands-on work, whether it involves sketching concepts, defining flows, building prototypes, or refining final designs.
Capable of setting up frameworks and bringing design strategies to life.
Dedication to refining your design instincts through user feedback, research, interviews, and analogous research.
A creative and collaborative mindset, coupled with a passion for problem-solving.
Ability to rapidly generate a range of engaging, elegant, easy-to-use, and technically-practical design ideas.
A portfolio that showcases a willingness to push boundaries and take design risks.
*Typeform drives hundreds of millions of interactions per year, powering conversational, human-led experiences all over the world. We are proud to be an equal-opportunity employer. We celebrate diversity and do not tolerate discrimination and harassment of any kind, regardless of race, colour, ancestry, religion, sex, national origin, sexual orientation, age, citizenship, marital status, disability, gender, gender identity or expression, or veteran status. We believe that by celebrating our differences, we can win together.