Principal Researcher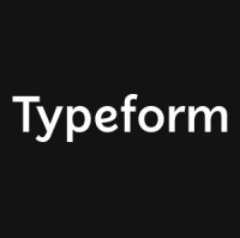 Typeform
United Kingdom · Remote
Posted on Wednesday, November 1, 2023
Hi! Before diving into the job details, let's give you some context on who we are and what to expect when joining the team.
Typeform, launched in 2012 in Barcelona, drives more than 500 million digital interactions per year and integrates with hundreds of other business-critical tools. We're expanding from a small Barcelona-based business to a truly international and remote company. We're hiring talent across Spain, the United States, the United Kingdom, Germany, Colombia, France, Ireland, the Netherlands and Portugal. Be aware, the location is to be subjected to change, depending on the role.
Our vision is a world of more personal business relationships. Through our no-code Saas platform, we believe we can create that world by living our mission: To bring people closer with better conversations. We turn digital interactions into human connections, by offering people-friendly forms, quizzes, surveys, and asynchronous video solutions.
To do so, we look for people who are curious, ready to own their objectives, and passionate about taking organisations to their next chapter. But we are aware it's not for everyone, our environment is perfect for those willing to become a change agent and roll up their sleeves to build our rocket ship.
About the Team
As a Principal User Researcher within our Product / R&D division, your role is pivotal in transforming our research function. Your mission is to shift it from a tactical, ad-hoc, and centralized model to a strategic, always-on, embedded unit closely collaborating with Product Groups and Teams. Your impact will be equivalent to the fourth element of our EPD trio, elevating it to EPD'R.
About the Role
Strategic Purpose: Your role is to elevate the Research function, making it a strategic, co-collaborative department. You'll work on embedding Research Practitioners alongside Product Management, Design, and Engineering. Tactical Purpose: You will engage in hands-on Research, showcasing the correct methods for specific problems, helping shape your team members' output, and raising the profile of research within Product teams.
Things you will do:
0 - 6 months:
Team and Departmental Assessment: Conduct a comprehensive assessment of the existing research team and department to identify strengths, weaknesses, and opportunities for improvement. This assessment will serve as the foundation for future enhancements.
Moving from Tactical to Strategic: Collaborate closely with the research team to transition their approach from a tactical, ad-hoc model to a strategic and embedded function within Product Groups and Teams. This involves aligning research efforts with the broader organizational strategy.
Being the Pinnacle of How Research Needs to Operate: Lead by example, taking a hands-on approach to coaching, modeling, and direct line management. Demonstrate on a day-to-day basis how the research department should operate, setting the standard for excellence in research practices.


6 - 12 months:
Process Enhancements: Work with the research team to establish more efficient and effective research processes. This may include improving cross-functional collaboration, decision-making procedures, and streamlining product development cycles to enhance productivity.
Team Development Progress: Showcase evidence of the team's growth and development. This could involve successful recruitment of new team members, providing professional development opportunities for existing team members, and potentially restructuring the team to optimize performance.
Strategic Insights: Provide a comprehensive analysis of various factors that impact the company, including market trends, customer behavior, competitive landscape, technological advancements, regulatory changes, and internal capabilities. Collect and interpret data from diverse sources to inform strategic decision-making.


12 - 24 months:
Matured Team: Focus on building a high-performing research team that effectively contributes to the company's success. This may include improving team members' skills, optimizing the team's structure, achieving specific hiring goals, and developing leadership within the team.
Scalable Processes: Dedicate efforts to establish and refine scalable processes and systems that support the company's growth while ensuring consistent research quality. These processes should adapt to the evolving needs of the organization.
Innovation: Introduce innovative ideas and solutions that differentiate the company from its competition. This innovation may manifest in product features, improved user experiences, or more efficient internal processes.
What you already bring to the table:
Collaboration: Act as a role model for collaborative and inclusive behavior. Proactively identify and systematically remove barriers that hinder collaboration. Guide others to collaborate effectively and help leadership enhance their collaborative efforts.
Communication: Craft a clear narrative to gain buy-in and inspire others. Set clear context and framing, share thinking, and use reasoning and rationality when communicating. Take a strong stand, build confidence, and actively work to ensure teams are aligned and engaged.
Decisiveness: Be decisive and assertive. Resolve issues across teams and functions, making meaningful decisions quickly. Drive others to make decisions swiftly. Handle ambiguity expertly by creating clarity for those around you and ensuring the team makes constant progress.
Ownership: Demonstrate expansive and committed ownership of problems, processes, and opportunities. Be accountable and positive in all conditions. Take ownership of problems and challenges within your remit and outside your domain. Think about how to help the organization succeed, not just your specific team. Identify and anticipate risks and issues and proactively find solutions to any obstacles.
Core Values: Role model the company's core values, influence their evolution, and guide others as they evolve.
*Typeform drives hundreds of millions of interactions per year, powering conversational, human-led experiences all over the world. We are proud to be an equal-opportunity employer. We celebrate diversity and do not tolerate discrimination and harassment of any kind, regardless of race, colour, ancestry, religion, sex, national origin, sexual orientation, age, citizenship, marital status, disability, gender, gender identity or expression, or veteran status. We believe that by celebrating our differences, we can win together.