Lifecycle Marketing Strategist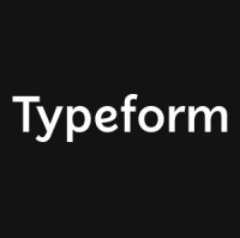 Typeform
Marketing & Communications
Europe · Middle East · Asia · Remote
Posted on Thursday, September 14, 2023
Hi! Before diving into the job details, let's give you some context on who we are and what to expect when joining the team.
Typeform, launched in 2012 in Barcelona, drives more than 500 million digital interactions per year and integrates with hundreds of other business-critical tools. We're expanding from a small Barcelona-based business to a truly international and remote company. We're hiring talent across Spain, the United States, the United Kingdom, Germany, Colombia, France, Ireland, the Netherlands and Portugal. Be aware, the location is to be subjected to change, depending on the role.
Our vision is a world of more personal business relationships. Through our no-code Saas platform, we believe we can create that world by living our mission: To bring people closer with better conversations. We turn digital interactions into human connections, by offering people-friendly forms, quizzes, surveys, and asynchronous video solutions.
To do so, we look for people who are curious, ready to own their objectives, and passionate about taking organisations to their next chapter. But we are aware it's not for everyone, our environment is perfect for those willing to become a change agent and roll up their sleeves to build our rocket ship.
About the Role
In the Lifecycle marketing team, we empower our customers to grow and engage with their clients by developing timely communication, through email or in app messages, helping them achieve their outcomes. That helps them make progress in their business, provide an unparalleled experience to their customers and ensures they remain loyal users and advocates for Typeform in their communities.
We are looking for a Lifecycle Marketing Strategist to join the Lifecycle Marketing team. You will be responsible for executing the strategy to Onboard and Engage our new and existing customers and drive them to realize Typeform value and use it in their mission-critical activities, utilizing the email and in-product message channels.
In your role, you will work closely with the Brand team to define the brief of the campaigns and request the copy and creative assets for the lifecycle campaigns; with our Data team to define, implement, launch and monitor the AB tests to continuously optimize the performance of the campaigns. You will collaborate with other marketing functions to provide a coherent experience across all channels and maximize the impact of our campaigns. You will also collaborate with Product teams to deliver the best possible experience inside and outside of the Typeform product.
You should thrive in ambiguous situations, enjoy analytics, and have a fearless A/B test mentality. To be successful, you must be proactive, eager to learn and detail-oriented. We will highly value your ability to solve practical problems, develop strong cross-functional relationships, and adapt fluidly to the needs of the business.
Things you will do:
Implement, assess, and document the effectiveness of onboarding and engagement lifecycle marketing initiatives. Your primary focus will be to onboard and reduce the time to value for new customers, and fostering deeper engagement and utilization among existing customers.
Work closely with the Data team to collect actionable insights, identify new opportunities and run experiments to continuously improve lifecycle marketing activities
Work closely with fellow Lifecycle experts within Typeform to execute and maintain the email/in-product strategy. This involves aligning and updating campaign roadmaps and calendars.
Efficiently coordinate the production of creative assets for campaigns, offering comprehensive campaign briefs in collaboration with various stakeholders, including copywriters, content writers, and designers.
Develop a deep understanding of our customers. Identify their business objectives, challenges, and the value they get from our product
Monitor, analyze, and report on campaign performance across all channels to understand the effectiveness of strategies and tactics for improving key engagement and activation metrics
What you already bring to the table:
+2 years of experience managing lifecycle marketing programs.
Experience with CRMs and Marketing Automation tools (Iterable, Braze, Mailchimp, Salesforce, etc.)
Knowledge of email CSS, HTML and QA processes, you're fully capable of building and testing emails and never miss the small details
Proven track record in planning, launching, testing, and optimizing email campaigns
Data-driven mindset, with a knack for translating efforts into metrics like LTV and ROI, showcasing your influence on the business's bottom line.
Demonstrated capacity to manage cross-functional projects while maintaining collaborative relationships across teams.
*Typeform drives hundreds of millions of interactions per year, powering conversational, human-led experiences all over the world. We are proud to be an equal-opportunity employer. We celebrate diversity and do not tolerate discrimination and harassment of any kind, regardless of race, colour, ancestry, religion, sex, national origin, sexual orientation, age, citizenship, marital status, disability, gender, gender identity or expression, or veteran status. We believe that by celebrating our differences, we can win together.