Head of Pricing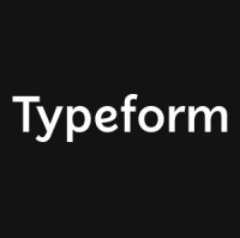 Typeform
Administration
Remote, OR, USA · United States
Posted on Thursday, July 27, 2023
Hi! Before diving into the job details, let's give you some context on who we are and what to expect when joining the team.
Typeform, launched in 2012 in Barcelona, drives more than 500 million digital interactions per year and integrates with hundreds of other business-critical tools. We're expanding from a small Barcelona-based business to a truly international and remote company. We're hiring talent across Spain, the United States, the United Kingdom, Germany, Colombia, France, Ireland, the Netherlands and Portugal. Be aware, the location is to be subjected to change, depending on the role.
Our vision is a world of more personal business relationships. Through our no-code Saas platform, we believe we can create that world by living our mission: To bring people closer with better conversations. We turn digital interactions into human connections, by offering people-friendly forms, quizzes, surveys, and asynchronous video solutions.
To do so, we look for people who are curious, ready to own their objectives, and passionate about taking organisations to their next chapter. But we are aware it's not for everyone, our environment is perfect for those willing to become a change agent and roll up their sleeves to build our rocket ship.
About the Role

As the Head of Pricing, you will play a crucial role in understanding customer value, developing effective pricing strategies, and optimizing revenue capture for our products and services. Your mandate will encompass various aspects, from building pricing structures to implementing and supporting prices that align with the value we deliver to our customers. By retaining the product's value over time and constantly identifying investment opportunities, you will contribute to our company's growth and success.
Things you will do:
Understand Value: Analyze the benefits customers derive from our products and services and determine how they perceive the value of these benefits.
Build Pricing Structure: Design innovative price models, value metrics, and packaging that scale efficiently with the value delivered to our customers.
Define Price: Conduct comprehensive research and market analysis to determine optimal price levels and continuously adjust them based on willingness-to-pay.
Implement & Support Price: Ensure successful pricing implementation by effectively communicating the value proposition and providing necessary training to the salesforce.
Retain Value: Continuously monitor market dynamics, identify potential commoditization risks, and propose strategies to maintain the product's value.
What you already bring to the table:
Expertise: You have a strong background in pricing strategy and a proven track record of designing successful pricing models in previous roles.
Market Research: You possess excellent research skills, including the ability to conduct internal and market research to gather valuable insights.
Analytical Acumen: Your data-driven approach allows you to synthesize research findings and translate them into actionable pricing strategies.
Adaptability: You thrive in a dynamic environment and can adjust pricing strategies as market conditions and customer preferences evolve.
Team Player: You are capable of collaborating with cross-functional teams and will lead the Pricing team to execute pricing initiatives successfully.
Strategic Vision: You have a forward-thinking mindset, enabling you to contribute to our company's growth by aligning pricing strategies with business objectives.
Extra awesome:

If you have consultancy experience working with PLG SAAS
*Typeform drives hundreds of millions of interactions per year, powering conversational, human-led experiences all over the world. We are proud to be an equal-opportunity employer. We celebrate diversity and do not tolerate discrimination and harassment of any kind, regardless of race, colour, ancestry, religion, sex, national origin, sexual orientation, age, citizenship, marital status, disability, gender, gender identity or expression, or veteran status. We believe that by celebrating our differences, we can win together.