Digital Analytics Specialist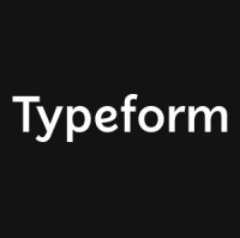 Typeform
Data Science
Remote · Spain
Posted on Thursday, July 6, 2023
Hi! Before diving into the job details, let's give you some context on who we are and what to expect when joining the team.
Typeform, launched in 2012 in Barcelona, drives more than 500 million digital interactions per year and integrates with hundreds of other business-critical tools. We're expanding from a small Barcelona-based business to a truly international and remote company. We're hiring talent across Spain, the United States, the United Kingdom, Germany, Colombia, France, Ireland, the Netherlands and Portugal. Be aware, the location is to be subjected to change, depending on the role.
Our vision is a world of more personal business relationships. Through our no-code Saas platform, we believe we can create that world by living our mission: To bring people closer with better conversations. We turn digital interactions into human connections, by offering people-friendly forms, quizzes, surveys, and asynchronous video solutions.
To do so, we look for people who are curious, ready to own their objectives, and passionate about taking organisations to their next chapter. But we are aware it's not for everyone, our environment is perfect for those willing to become a change agent and roll up their sleeves to build our rocket ship.
About the Team
You will work with a team of Digital Analytics Specialists reporting to our Data Platform Manager in a diverse team composed by Data Engineers, Analytics Engineers & Digital Analytics Specialists.
About the Role
Tracking Plan high-level definition:

Ensure new tracking implementation fits well across the whole data ecosystem with the appropriate format and elements to be consumed by other tools and integrations . Using Segment, Google Tag Manager. Work with teams across multiple departments to convert their requirements into tracking specifications

Tracking Implementation:

Manage our implementation of web analytics and tag management tools. Coordinate the tracking implementation with the engineering team. Align with other teams on changes in tracking that might improve analysis or data usage.

Tracking quality monitoring:

Enforce data quality and monitor tracking to prevent issues during the implementation, the validation and the long-term stages. Debug and run analysis crossing different sources of data to identify potential tracking issues. Keep exploring new solutions and new tools to automate validation and monitoring of events.

Tracking Advocacy:

Advocate for a healthy data culture throughout the organization. Help teams across the company to exploit the data and make a thoughtful difference to the product and services we offer our users. Naturally suggest improvements to our tracking infrastructure, implementation and monitoring processes
Things you will do:
Implement and manage web analytics:
Utilize

your expertise in web analytics tools

to set up and configure tracking tags for websites or mobile apps.
Collaborate with cross-functional teams to ensure

proper implementation of web analytics solutions.

Monitor and analyze data to identify insights and trends, providing recommendations for website optimization.

Tag management system implementation and maintenance:

Implement and maintain a tag management system (such as Google Tag Manager) to streamline the deployment of various marketing and analytics tags.
Work closely with marketing and development teams to ensure accurate and efficient tag deployment across websites and other digital platforms.
Digital marketing implementation:
Collaborate with digital marketing teams to implement tracking pixels for conversion and impression tracking.
Ensure accurate and consistent tracking of marketing campaigns across various platforms.
Monitor campaign performance and provide insights to optimize digital marketing efforts.
Bug tracking and discrepancy investigation:
Proactively identify

tracking

bugs and discrepancies in data and investigate the root causes.
Work closely with development teams and vendors to resolve tracking issues and ensure data accuracy.
Document and communicate findings and solutions to stakeholders.
Expertise in Google Marketing Platform tools:
Leverage your full proficiency in Google Analytics, Google Tag Manager, and Google Ads to drive data-driven decision making.
Set up and configure Google Analytics accounts, views, and goals to align with business objectives.
Create and maintain data layers and triggers in Google Tag Manager to support custom tracking requirements.
Custom event tracking:
Apply your experience

in

custom event tracking to capture and measure specific user interactions on websites or mobile apps.
Collaborate with development teams to implement custom event tracking codes.
Analyze custom event data to gain insights into user behavior and support data-informed decision making.
Stay updated on industry trends and best

practices:

Continuously research

and stay informed about the latest developments in web analytics, tag management, and digital marketing.
Attend industry conferences, webinars, and training sessions to enhance your skills and knowledge.
Share your expertise with the team by providing guidance and recommendations based on industry best practices.
What you already bring to the table:
You have 3 years' experience in Web Analytics, Tag Management System and analytics tools, Digital Marketing Implementation, or similar.

You have experience of 3+ years working for an e-commerce or SaaS company.

You have experience with pixel implementations conversion and impressions tracking.

You have experience with tracking bugs and discrepancies investigations.

Full proficiency with Google Marketing Platform tools (GA, GTM, Google Ads)

You can share your experience with custom event tracking.

You have knowledge in channel attribution.

You have knowledge in users/visitors identification and conversion tracking.

You're an expert at debugging event tracking using Chrome Dev Tools with experience with JavaScript (JS) and HTML.

You have experience with SQL and high-level knowledge of data warehouses

You have experience communicating with team members across all areas of the organisation.

Speak plainly and truthfully to keep trust within the team.
Extra awesome:

Experience with Segment or Amplitude.

Experience with Tableau or Looker.
*Typeform drives hundreds of millions of interactions per year, powering conversational, human-led experiences all over the world. We are proud to be an equal-opportunity employer. We celebrate diversity and do not tolerate discrimination and harassment of any kind, regardless of race, colour, ancestry, religion, sex, national origin, sexual orientation, age, citizenship, marital status, disability, gender, gender identity or expression, or veteran status. We believe that by celebrating our differences, we can win together.