Senior Product Manager - Insights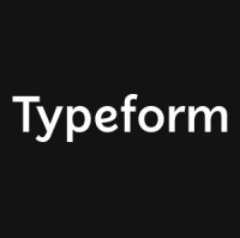 Typeform
Product
United Kingdom · Remote
Posted on Monday, April 17, 2023
Hi! Before diving into the job details, let's give you some context on who we are and what to expect when joining the team.
Typeform, launched in 2012 in Barcelona, drives more than 500 million digital interactions per year and integrates with hundreds of other business-critical tools. We're expanding from a small Barcelona-based business to a truly international and remote company. We're hiring talent across Spain, the United States, the United Kingdom, Germany, Colombia, France, Ireland, the Netherlands and Portugal. Please note that the location may be subject to change, depending on the role.
Our vision is a world of more personal business relationships. Through our no-code Saas platform, we believe we can create that world by living our mission: To bring people closer with better conversations. We turn digital interactions into human connections, by offering people-friendly forms, quizzes, surveys, and asynchronous video solutions.
To do so, we look for people who are curious, ready to own their objectives, and passionate about taking organizations to their next chapter. But we are aware it's not for everyone, our environment is perfect for those willing to become a change agent and roll up their sleeves to build our rocket ship.
About the Team
At Typeform, we believe that our customers' experience of our product is enhanced by the insights and responses they receive. The Product Manager position for the Insights team will play a critical role in enabling Ideal Customer Profile (ICP) customers to extract valuable insights from their responses using cutting-edge AI technologies.
About the Role
The role requires collaborating with customers to ensure that they can extract and collaborate on insights consistently with their existing workflows, while also seamlessly integrating them with other systems of record. The ideal candidate will have experience in AI and a passion for developing innovative solutions that drive business outcomes. This results-driven Product Manager should be forward-thinking, have experience working with cross-functional teams, and be able to develop and implement effective solutions that drive business outcomes.
Things you will do:
Develop and execute on a product roadmap for the Insights team that aligns with the company's strategic goals and leverages emerging technologies such as AI to maintain our competitive edge
Work cross-functionally with design, engineering, data, PMM and customer success teams to ensure timely and effective delivery of product features and improvements.
Conduct research and gather feedback from customers to identify their pain points, needs, and preferences related to collecting, analyzing and processing responses.
Define and prioritize requirements for

new

features, enhancements, and bug fixes based on customer feedback, market trends, and business goals.
Work closely with the design team to create user-friendly and visually appealing interfaces for displaying and analyzing data.
Collaborate with the engineering team to

ensure that product

features are built to scale and meet performance requirements.
Define and track key performance metrics related to the Insights team's product, and use data-driven insights to inform product decisions and improvements.
Develop and maintain strong relationships with key stakeholders across the company, including sales, marketing, customer success and data teams.
Make tough decisions, balance competing priorities, and communicate effectively to drive results and ensure

the success of the product.

Participate

to

the Typeform Product Community and help us build and maintain a top class product organization
What you already bring to the table:
4+ years in Product Management
Passionate about AI topics, eager to think creatively and find innovative solutions based on current AI industry developments
Proven experience delivering generative AI features or similar products to customers
Experienced in building and launching new products or features as a Product Manager within a cross-functional team, preferably for B2B SaaS products
Hands-on experience using product discovery methods, design thinking, and agile software development practices
Demonstrated track record as an impact-driven customer advocate with a consistent history of delivering results for both customers and the business
Proficient in gathering data through both qualitative and quantitative methods and making data-driven decisions
Highly familiar with SaaS metrics, product analytics, and a hypothesis-driven approach to product development
Bachelor's or Master's degree in a relevant field such as business, computer science, or engineering
Strong project management skills, with the ability to manage multiple projects simultaneously
Excellent communication and interpersonal skills, with the ability to work collaboratively with cross-functional teams
Strong analytical and problem-solving skills, with the ability to gather and analyze data to inform product decisions
Familiarity with product development methodologies such as Agile or Scrum
Knowledge of industry trends, customer needs, and competitive landscape
Understanding of technical concepts and ability to work closely with engineering team
Extra awesome:
Worked in

fast growing

companies during

the hyper growth phase
*Typeform drives hundreds of millions of interactions per year, powering conversational, human-led experiences all over the world. We are proud to be an equal-opportunity employer. We celebrate diversity and do not tolerate discrimination and harassment of any kind, regardless of race, colour, ancestry, religion, sex, national origin, sexual orientation, age, citizenship, marital status, disability, gender, gender identity or expression, or veteran status. We believe that by celebrating our differences, we can win together.