Senior Data Engineer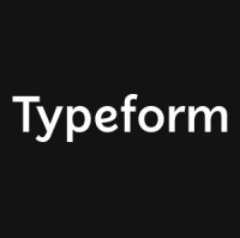 Typeform
Data Science
United Kingdom · Remote
Posted on Monday, September 12, 2022
Hi! Before diving into the job details, let's give you some context on who we are and what to expect when joining the team.
Typeform, launched in 2012 in Barcelona, drives more than 500 million digital interactions per year and integrates with hundreds of other business-critical tools. We're expanding from a small Barcelona-based business to a truly international and remote company. We're hiring talent across Spain, the United States, the United Kingdom, Germany, Colombia, France, Ireland, the Netherlands and Portugal. Be aware, the location is to be subjected to change, depending on the role.
Our vision is a world of more personal business relationships. Through our no-code Saas platform, we believe we can create that world by living our mission: To bring people closer with better conversations. We turn digital interactions into human connections, by offering people-friendly forms, quizzes, surveys, and asynchronous video solutions.
To do so, we look for people who are curious, ready to own their objectives, and passionate about taking organizations to their next chapter. But we are aware it's not for everyone, our environment is perfect for those willing to become a change agent and roll up their sleeves to build our rocket ship.
About the team
Different people employ different methods when it comes to making decisions. SWOTs, pros and cons, a coin flip, gut feeling...none of them beat the facts. At Typeform, the Data team is making sure it's easy for data to become our #1 asset.
Typeform's data needs are growing, and we need to find new technical solutions to respond to these needs—fast.
That's where you come in. We're looking for a passionate Data Engineer to design a big data infrastructure for our machine learning projects, a set of APIs to ingest/expose data, and a coordination framework for the whole thing. All this to drive Typeform to the gold standard of data collection.
Do you love diving into data projects? Do you dream in numbers? Do you see problems as challenges? Then come be a part of something big.
At Typeform, the Data team is making data our #1 asset. And we know how important that is— our product helps people collect information in the best way possible, by making the user experience as human and conversational as it can be.
That's why we need you. We're looking for a Data Engineer to work within our Data Enablement team to contribute to the Data Engineering Team. We work closely with the Data Warehouse team and the Tracking team to enable Data and other departments at Typeform (such as Product, Marketing, Customer Success and Software engineering) to provide them with the data they need to drive the business forward and push our product to the next level.
This is a dream job for an experienced and motivated individual to join the Data Team of such an exciting business with such a gorgeous product.
About the Role
Be part of the team responsible for the near real time transfer of data from source systems to the Data Lake, between systems within Typeform and to/from external tools

Collaborate in designing, engineering, developing, and delivering an information technology infrastructure that supports the whole Data Team

Help in the development of scalable data architecture by a team of data engineers who populate and maintain Typeform's Data Lake

Having a fundamental technical role in leading and supporting Typeform's engineering teams in design, development and rollout of Data systems and services

Partner and learn with system architects, functional managers and program managers to deliver mission critical data to where it is needed

Help in building infrastructure and services that have immediate impact on our colleagues and Customers
What you already bring to the table:
4+ years of experience in the Data field, with a proven track record of technical ability

Previous experience in using event-driven architecture with Kafka

Experience with Scala for data pipelines

Experience with Python and SQL for data pipelines

Experience with modern cloud data warehouses (like AWS Redshift, GCP BigQuery, Azure Synapse or Snowflake)

Strong problem solving skills

Strong communication skills and fluency in English
Extra awesome:
Experience with Apache Spark (in both batch and streaming)

Experience with a job orchestrator (Airflow, Google Cloud Composer, Flyte, Prefect, Dagster)

Hands-on experience with AWS

Experience with dbt
*Typeform drives hundreds of millions of interactions per year, powering conversational, human-led experiences all over the world. We are proud to be an equal-opportunity employer. We celebrate diversity and do not tolerate discrimination and harassment of any kind, regardless of race, colour, ancestry, religion, sex, national origin, sexual orientation, age, citizenship, marital status, disability, gender, gender identity or expression, or veteran status. We believe that by celebrating our differences, we can win together.