VP of Sales (East Coast)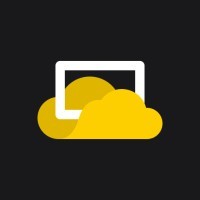 ScreenCloud
Sales & Business Development
Charlotte, NC, USA
Posted on Friday, May 12, 2023
Hello, we're ScreenCloud.
Founded in 2015 and with 8500+ customers around the globe, ScreenCloud is a scaling cloud-based SaaS company, employing over 100 people across our hubs in Bangkok, Belfast, LA and London.
At ScreenCloud we're hard at work helping businesses to make stronger connections at scale, and with those who are most important to them; their employees & their customers. By using the screens on their walls & the content in their systems we enable the sales, productivity & engagement that keep our customers' businesses thriving.
We're very proud of our product and we're also incredibly proud of our people. It's our 'ScreenClouders' and the culture they nurture that will take us where other companies just can't go.
You'll love working at ScreenCloud if you value transparency (join our monthly All Hands for business updates) flexibility (we're one of Flexa's Top Ten most flexible companies to work for) internationality (time zones don't phase us) and integrity.
We're intentionally social. We think that spending time together is important… We think it's so important that we arrange an annual company retreat, and we call it ScreenCloud Together! Each international hub regularly hosts visits from our teammates in other hubs. We balance regularly working from home with bright, well-designed office spaces - where we can see our own screens at play.
As VP Sales (East Coast) you will be responsible for delivering the new business revenue quota for the region, as well as building this team from scratch. Your target audience will be Enterprise, given there is a separate business unit handling smaller opportunities. You will report into our COO, alongside other VPs in Marketing, Expansion and Customer Success.
Responsibilities
Develop and execute a comprehensive sales strategy that aligns with business objectives and drives revenue growth
Provide regular sales forecasts and reports to senior leadership, and actively participate in the development of annual budgets and business plans
Set territories through developing a focused set of named accounts to avoid "carpet-bombing" strategies, based on an informed view on the addressable market by geo and sector
Design rewards and compensation models which reflect metrics which are important to investors, and incentivise the right behaviours.
Recruit high-quality account executives and SDRs
Lead pipeline calls, manage and mentor the sales team, providing guidance and support to ensure they meet their targets and achieve success
Coach on multi-stakeholder contact strategies to ensure sponsors are identified at the right (senior) level within a prospect and via thoughtful communications, through whomever offers the most credible entry point or introduction
Coach on qualification techniques (e.g. MEDDPICC) to ensure each AE and SDR is investing time in the right opportunities
Ensure AEs come armed to pipeline calls with an accurate and up-to-date view of live opportunities and latest forecast, and have a close plan in place
Hold regular 121s with team members, fostering an environment they feel happy to set the agenda and use their leaders VP Sales as a sourcing board.
Ensure strong handovers to CSMs and Professional Services at appropriate stage of sales cycle.
Publish guidelines on default pricing, access to templates and examples of non-standard deal constructs, and clarity on when escalations are needed
Establish and maintain relationships with key customers, and stakeholders in the the US East Coast market
Execute improvements in the sales process over time, working with the COO and Head of Revenue Operations to ensure they are executed
Collaborate with VP Sales in other regions to share what's working, and what's not
Monitor market trends and competitor activity, and adjust sales strategies accordingly
Double-down on sales velocity as both a North Star metric and philosophy
Provide coaching on contracts and negotiation to get deals over the line
Collaborate closely with Marketing, Engineering, and Product teams for world-class outcomes by fostering strong cross-functional relationships and working closely with these teams to ensure that sales strategies and processes are aligned with overall company objectives.
Requirements
Track record in meeting and exceeding team sales quotas (please include in resume)
Strong network of potential hires (largely AEs, SDRs, SEs)
Demonstrable experience in sales, more recently within a sales management position
Experience in Enterprise sales, able to navigate and capitalise on the unique challenges of each market segment
Excellent communication, negotiation, and leadership skills
Ability to work effectively in a fast-paced, rapidly changing environment
Willingness to travel as needed
Bonus Skills
Working knowledge of (and relationships in) manufacturing, logistics and other target sectors
Experience in a SaaS sales environment
Experience growing a sales team from scratch
Interview Process and Experience
Here's some information about how we recruit at ScreenCloud. We have a commitment to engaging with diverse talent and creating a consistently positive candidate experience; in order to help us achieve these goals we regularly deliver internal interview training. We are also committed to objective assessments and want to provide a realistic preview for each of our roles, so we are likely to ask you to complete a (manageable, not onerous and always hypothetical) task or challenge as part of the process. If you require any reasonable adjustments, please let our friendly recruitment team know. We understand everyone is busy, so we like to streamline our interview processes with a focus on quality over quantity . This means our interview processes will be challenging and enriching, and (unless there is a particular reason for additional conversations), at most you'll be attending three interviews before we make a decision.
At ScreenCloud our values are core, this means they are the starting point - they underpin everything we do and enable a culture we can be proud of, internally and externally.
Trust & Transparency
Trust underpins high levels of autonomy for every ScreenClouder, we trust your opinion and we encourage you to use your initiative. We are trusted to work flexibly with the freedom to define the best ways to do our best work. We're trusted to be honest, and in turn are trusted to handle the honest truth. We create transparency with care; our Leadership team is accessible and here for you. We're on this journey together, and we promise to keep you informed.
Unconventional & Brave
One size never fits all and we are not copy-cats. We are happiest when we're challenging traditional approaches, finding new paths, creating new territory and setting the benchmark. We work hard to nurture an inclusive environment that welcomes new and varying perspectives. We use our judgement and we take risks, because we know that what's unusual today might be normal tomorrow.
Integrity
We don't compromise on integrity. We don't avoid having real conversations and we won't lie - to ourselves, to our customers, to our investors… to anybody! We want to build genuine, long-term relationships. We make decisions with the best interests of our colleagues and customers in mind.
Flexibility & Inclusivity
We don't love CVs here at ScreenCloud. We appreciate that your resume isn't an effective representation of you, your experience, your approach, your opinions or your potential. Equally, this job advert can't do justice to what being in this role will feel like on a daily basis.
We encourage you to get in touch, even if you don't think you meet all of the criteria.
And, if you need flexibility, we want to hear from you! If you'd love to find out more about this role, and you need to work 'unusual' hours, or you're looking for a part-time contract or have any potential individualised needs, we're looking for people who can have positive impact… We're always open to talking about how we can enable that to happen.
--------
FIND OUT MORE
Click
here
for some podcasting with our co-founders.
Read our culture blog
here
.
Get social! Follow us on Linkedin at @ScreenCloud - Digital Signage, and on Instagram at @Lifeatscreencloud
Unlimited annual leave
Remote-friendly working
Working from home fund
Flexible working hours
401k
Commuter benefits
Consumer discounts
Enhanced parental leave
Personal development fund
Private medical insurance (including dental and vision)
Disability insurance (including life insurance, short-term & long-term disability cover)
Employee assistance programme