Director of Revenue Operations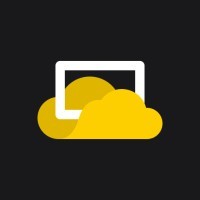 ScreenCloud
Sales & Business Development, Operations
London, UK
Posted on Friday, May 12, 2023
Hello, we're ScreenCloud.
Founded in 2015 and with 8500+ customers around the globe, ScreenCloud is a scaling cloud-based SaaS company, employing over 100 people across our hubs in Bangkok, Belfast, LA and London.
At ScreenCloud we're hard at work helping businesses to make stronger connections at scale, and with those who are most important to them; their employees & their customers. By using the screens on their walls & the content in their systems we enable the sales, productivity & engagement that keep our customers' businesses thriving.
We're very proud of our product and we're also incredibly proud of our people. It's our 'ScreenClouders' and the culture they nurture that will take us where other companies just can't go.
You'll love working at ScreenCloud if you value transparency (join our monthly All Hands for business updates) flexibility (we're one of Flexa's Top Ten most flexible companies to work for) internationality (time zones don't phase us) and integrity.
We're intentionally social. We think that spending time together is important… We think it's so important that we arrange an annual company retreat, and we call it ScreenCloud Together! Each international hub regularly hosts visits from our teammates in other hubs. We balance regularly working from home with bright, well-designed office spaces - where we can see our own screens at play.
ScreenCloud is looking for its first ever Head of Revenue Operations. The successful candidate will be the engineer of the ScreenCloud "Revenue Factory", who will design and execute a plan to recognise Sales, Marketing, and Customer Success as a single function instead of siloes, working alongside Product and Finance to engineer a world-class customer experience.
This Revenue Factory will allow the leadership team to enable:
- Data-driven decision making and better collaboration
- Complete visibility and accountability across all teams
- A single source of truth shared by everyone
- A culture where revenue is a team sportNo operational silos and fit for scale
Responsibilities
Develop a consistent approach to forecasting across both new business (new ARR) and existing clients (expansion, contraction,, churn)
Work with go-to-market leaders to establish territories and ensure adequate quota coverage to meet/exceed this forecast
Develop and manage sales incentive compensation programs to motivate and reward the sales team
Design a common customer experience from awareness to consideration to purchase to go-live to expansion
Design and oversee the workflows and accountabilities across the end-to-end client lifecycle, from demand generation to lead generation through the sales cycle and through to account expansion
Ensure compliance with the needs of Finance to ensure accurate billing and revenue recognition
Establish "North Star" KPIs upon which the success of Marketing, Sales and Customer Success are predicated
Develop a foundational set of reports and KPI dashboards
Represent Operations in governance meetings, to ensure each starts an accurate and reliable view of these KPIs
Perform analysis to attribute marketing spend to channels generating the highest-quality leads, in terms of fit with ICP and conversion
Encourage appropriate use of MEDDPIC through the automation of data collection at appropriate junctures of the sales cycle - to enable robust qualification but also handover from AEs and CSMs
Assess technology stack** with a view to consolidating and hence reducing the manual work currently required to clean data as it passes between systems
Predict ScreenCloudOS device uptake and hence manage the relationship with our manufacturer and our logistics providers, to ensure supply meets anticipated demand
Collaborate with sales management to manage daily process execution, proactively identify and solve problems, take corrective action, and effectively communicate changes and performance results across the sales organisation and cross-functional teams
Lead sales forecasting, planning and processes, proactively ensure the sales organisation maintains high levels of quality, accuracy, and process consistency in all planning efforts
Drive cross-functional collaboration to ensure seamless sales processes and successful launch of new campaigns and products
Innovate and streamline sales processes to optimise contracting, pricing, compliance, and underwriting
Requirements
Extensive experience in sales management, revenue operations, and a track record of driving results
Deep understanding of B2B SaaS landscape, with a keen ability to identify industry trends and emerging opportunities
Expertise in technologies such as Salesforce, Hubspot, Tableau and Gainsight, with a passion for staying ahead of the curve
Experience working across a global organisation with teams in different international time zones
Demonstrated leadership prowess, with a proven ability to build high-performing, motivated teams that consistently exceed expectations
Exceptional grasp of standard business practices related to Sales/Revenue Operations processes and systems, including sales cycle, Salesforce, reporting, forecasting, territory management, and sales quotas
A track record of combining strategic leadership with an unwavering commitment to execution, consistently delivering on priorities with precision and focus
Bonus Skills
**Experience working with the following platforms:
Hubspot - used for Subscribers, Leads and MQLs
PartnerStack - used for Affiliate Referrals (Marketing also uses ZoomInfo, Dreamdata, AppSpace, Scala, FourWinds (for Enterprise), Yodeck and Optisigns for other channels)
Salesforce Sales Cloud - used for SQLs, Opportunities, Large Renewals, Contacts (prospects prior to closing an Opportunity), Accounts,, Activity (e.g. Discovery Meetings, Demos), Quotas, Territories, Sold Screens (licences), Contracts (MSAs, LoIs, NDAs)
Salesforce Service Cloud - used for Support Tickets
Gainsight CS - used for Small Renewals , Health Score, Account Plans (incl. stakeholder maps), Contacts (all are pulled from Salesforce and then others are added by CSM for existing accounts within their portfolio), Client-Facing Activity (emails, calls, notes, QBRs/meetings)
Gainsight PX - used for Users (active versus inactive), Logins, URLs/Domains (by User/Contact), Duration of Activity on Platform, Audit Log of Type of Activity, Features
Redshift - used for Installations (screens online versus offline), App Instances (number of active dashboards by app), Hardware, Platforms From Where Content is Pulled (through the URL data), Data Source i.e. static vs data feed vs app, raw Screen Content Published to Employees, Proof of Play (what has been displayed on screens and for how long, which informs freshness of content)
ChargeBee - used for Billing, Opt-ins to automated T&Cs (individuals not organisations)
NetSuite - used for General Ledger, ARR/financials
Tableau - used for financial reporting presentation layer
Google Drive - a mixture of contracts and sales assets
Microsoft Excel or Google Sheets - used for financial forecast, budgets
Interview Process and Experience
Here's some information about how we recruit at ScreenCloud. We have a commitment to engaging with diverse talent and creating a consistently positive candidate experience; in order to help us achieve these goals we regularly deliver internal interview training. We are also committed to objective assessments and want to provide a realistic preview for each of our roles, so we are likely to ask you to complete a (manageable, not onerous and always hypothetical) task or challenge as part of the process. If you require any reasonable adjustments, please let our friendly recruitment team know. We understand everyone is busy, so we like to streamline our interview processes with a focus on quality over quantity . This means our interview processes will be challenging and enriching, and (unless there is a particular reason for additional conversations), at most you'll be attending three interviews before we make a decision.
At ScreenCloud our values are core, this means they are the starting point - they underpin everything we do and enable a culture we can be proud of, internally and externally.
Trust & Transparency
Trust underpins high levels of autonomy for every ScreenClouder, we trust your opinion and we encourage you to use your initiative. We are trusted to work flexibly with the freedom to define the best ways to do our best work. We're trusted to be honest, and in turn are trusted to handle the honest truth. We create transparency with care; our Leadership team is accessible and here for you. We're on this journey together, and we promise to keep you informed.
Unconventional & Brave
One size never fits all and we are not copy-cats. We are happiest when we're challenging traditional approaches, finding new paths, creating new territory and setting the benchmark. We work hard to nurture an inclusive environment that welcomes new and varying perspectives. We use our judgement and we take risks, because we know that what's unusual today might be normal tomorrow.
Integrity
We don't compromise on integrity. We don't avoid having real conversations and we won't lie - to ourselves, to our customers, to our investors… to anybody! We want to build genuine, long-term relationships. We make decisions with the best interests of our colleagues and customers in mind.
Flexibility & Inclusivity
We don't love CVs here at ScreenCloud. We appreciate that your resume isn't an effective representation of you, your experience, your approach, your opinions or your potential. Equally, this job advert can't do justice to what being in this role will feel like on a daily basis.
We encourage you to get in touch, even if you don't think you meet all of the criteria.
And, if you need flexibility, we want to hear from you! If you'd love to find out more about this role, and you need to work 'unusual' hours, or you're looking for a part-time contract or have any potential individualised needs, we're looking for people who can have positive impact… We're always open to talking about how we can enable that to happen.
--------
FIND OUT MORE
Click
here
for some podcasting with our co-founders.
Read our culture blog
here
.
Get social! Follow us on Linkedin at @ScreenCloud - Digital Signage, and on Instagram at @Lifeatscreencloud
Unlimited annual leave
Remote-friendly working
Working from home fund
Flexible working hours
Pension scheme
Cycle to work scheme
Retail discounts
Enhanced parental leave
Personal development fund
Westfield Health cash plan
Free annual flu vaccine