Senior Graphic Designer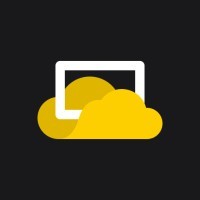 ScreenCloud
Software Engineering, Design
Belfast, UK
Posted on Thursday, May 4, 2023
Hello, we're ScreenCloud.
Founded in 2015 and with 8500+ customers around the globe, ScreenCloud is a scaling cloud-based SaaS company, employing over 100 people across our hubs in Bangkok, Belfast, LA and London.
At ScreenCloud we're hard at work helping businesses to make stronger connections at scale, and with those who are most important to them; their employees & their customers. By using the screens on their walls & the content in their systems we enable the sales, productivity & engagement that keep our customers' businesses thriving.
We're very proud of our product and we're also incredibly proud of our people. It's our 'ScreenClouders' and the culture they nurture that will take us where other companies just can't go.
You'll love working at ScreenCloud if you value transparency (join our monthly All Hands for business updates) flexibility (we're one of Flexa's Top Ten most flexible companies to work for) internationality (time zones don't phase us) and integrity (join us, and you'll also join our company-wide Share in Success scheme.)
We're intentionally social. We think that spending time together is important… We think it's so important that we arrange an annual company retreat, and we call it ScreenCloud Together! Each international hub regularly hosts visits from our teammates in other hubs. We balance regularly working from home with bright, well-designed office spaces - where we can see our own screens at play.
We are on the lookout for a talented Senior Graphic Designer to join our creative team. The successful candidate will have a natural understanding of design and design thinking, alongside a strong visual portfolio that demonstrates their best work.
ScreenCloud supplies solutions to a wide variety of industry types working with world's leading brands, and as a senior graphic designer you will develop a wide variety of designs ranging from product marketing materials to beautiful on-screen designs for our clients.
The role is multi-disciplined and provides the opportunity to work across different areas of the business. You will collaborate with our product and marketing teams, support the wider design team, and work with our customers to provide design assets, guidelines and advice.
Responsibilities
Work with the product team to develop engaging product marketing materials that serve to promote our solution, features and new releases
Assist the marketing team helping to create wider marketing materials, including web assets, banners, and promotional materials, email content, and trade show assets
Create customer facing demos and presentations that enable our sales team to perform
Design fresh content for our website, from creating assets for blog posts, to producing educational content
Work with the Pro Services team to make customer accounts look great on screen, working with client branding guides
Provide design services to customers, including creating brand guidelines, screen rules, and on screen design templates
Help maintain our visual language and brand assets
Requirements
Demonstrable experience in an in-house role as part of a design team
A well presented portfolio, along with clear rationale to explain your design choices (Website or .PDF)
Experience with Adobe Creative Suite & Figma
Experience with the web design process, from design to developer handover
Strong understanding of visual design principles and best practices and how to apply this to large digital displays
Strong attention to detail Displays a strong 'design thinking' mindset
Excellent communication and interpersonal skills
Ability to work independently and as part of a team
Bonus Skills
SaaS/B2B experience
Video editing skills are cool to have but not essential
Experience with HTML & CSS is preferable, but not essential
Interview Process and Experience
Don't meet every single requirement? Studies have shown that women and people of colour are less likely to apply to jobs unless they meet every single qualification. At ScreenCloud, we are dedicated to building a diverse, inclusive and authentic workplace, so if you're excited about this role but your past experience doesn't align perfectly with every qualification in the job description, we encourage you to apply anyway. You may be just the right candidate for this or other roles!
We are also committed to objective assessments and want to provide a realistic preview for each of our roles, so we are likely to ask you to complete a (manageable, not onerous and always hypothetical) task or challenge as part of the process. If you require any reasonable adjustments, please let our friendly recruitment team know. We understand everyone is busy, so we like to streamline our interview processes with a focus on quality over quantity . This means our interview processes will be challenging and enriching, and (unless there is a particular reason for additional conversations), at most you'll be attending three interviews before we make a decision.
At ScreenCloud our values are core, this means they are the starting point - they underpin everything we do and enable a culture we can be proud of, internally and externally.
Trust & Transparency
Trust underpins high levels of autonomy for every ScreenClouder, we trust your opinion and we encourage you to use your initiative. We are trusted to work flexibly with the freedom to define the best ways to do our best work. We're trusted to be honest, and in turn are trusted to handle the honest truth. We create transparency with care; our Leadership team is accessible and here for you. We're on this journey together, and we promise to keep you informed.
Unconventional & Brave
One size never fits all and we are not copy-cats. We are happiest when we're challenging traditional approaches, finding new paths, creating new territory and setting the benchmark. We work hard to nurture an inclusive environment that welcomes new and varying perspectives. We use our judgement and we take risks, because we know that what's unusual today might be normal tomorrow.
Integrity
We don't compromise on integrity. We don't avoid having real conversations and we won't lie - to ourselves, to our customers, to our investors… to anybody! We want to build genuine, long-term relationships. We make decisions with the best interests of our colleagues and customers in mind.
Flexibility & Inclusivity
We don't love CVs here at ScreenCloud. We appreciate that your resume isn't an effective representation of you, your experience, your approach, your opinions or your potential. Equally, this job advert can't do justice to what being in this role will feel like on a daily basis.
We encourage you to get in touch, even if you don't think you meet all of the criteria.
And, if you need flexibility, we want to hear from you! If you'd love to find out more about this role, and you need to work 'unusual' hours, or you're looking for a part-time contract or have any potential individualised needs, we're looking for people who can have positive impact… We're always open to talking about how we can enable that to happen.
--------
FIND OUT MORE
Click
here
for some podcasting with our co-founders.
Read our culture blog
here
.
Get social! Follow us on Linkedin at @ScreenCloud - Digital Signage, and on Instagram at @Lifeatscreencloud
Unlimited annual leave
Hybrid-friendly working
Working from home fund
Flexible working hours
Pension scheme
Share in success scheme
Cycle to work scheme
Retail discounts
Enhanced parental leave
Personal development fund
Westfield Health cash plan
Free annual flu vaccine