Account Executive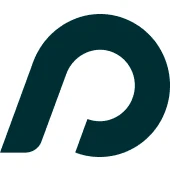 Procurify
Sales & Business Development
Remote
Posted on Thursday, September 7, 2023
Procurify is the leading all-in-one spend management solution that helps mission-driven organizations deliver tracking, accountability, and end-to-end workflows for expenses and spending. It's our goal to unlock the financial potential of our customers so they can create a greater positive impact in society. We're looking for an Account Executive to join our team of humble "misfits that fit".
ABOUT THE ROLE
Procurify is looking for a curious, driven, and creative person who is passionate about Sales.
As an Account Executive you'll be working with an empowered group of sales professionals to find the best ways to ensure that Procurify is meeting our sales goals and company KPIs. With your business acumen, you will advance marketing opportunities, develop and foster relationships with a network of prospects all while presenting the unique value of Procurify to close the deal!
Everyone at Procurify is a team player. A big part of this role involves building relationships internally and externally and advocating for our customers. We're seeking entrepreneurial people who are willing to challenge the status quo and contribute to larger strategic objectives.
What you'll be working on
Evaluate incoming leads and secure client sales calls
Conduct product demonstrations that educate new prospects on our features, benefits, and value proposition
Meet and exceed your monthly and quarterly sales targets and KPI's by closing deals consistently:

Close $500k in new business annually (across 20 logos)
Maintain a 25% blended win rate on all opportunities
Self-source $100k in pipeline per month

Finalize deals by delivering quotes and contracts, and transitioning the new clients to Customer Success
Follow up with leads in your sales pipeline through email and phone calls
Suggest additional licenses or features based on client needs and market research
Prepare and maintain the CRM with enough information to ensure a smooth kick off call with our onboarding team
Who we're looking for
2+ years as an outbound Account Executive with a tech/SaaS background
You have a proven track record of exceeding targets and can share times of underperforming and how you were able to turn it around
You're able to create a plan backed by data science to target the right prospects in geographical locations
You have the ability to dive deeper and fully understand the "why change" and "why now" questions
You are able to resist conversations based on features and instead, focus on solving potential company problems
You have the ability to listen, understand, reflect, and apply feedback rapidly to change behaviors
You proactively ask for feedback, seek ideas, and adopt a growth mindset in improving your skillset
You have the ability to stay positive, recognize when to change your plans to fit different situations, and fight through ups and downs
You have a high level of inquisitiveness that drives asking difficult and uncomfortable questions in order to close gaps in information
Bonus points if you have practiced Chris Voss Negotiation
Bonus points if you have experience with Salesforce, Zoom, Gong.io, and Pandadoc
WHY PROCURIFY?
We're committed to helping mission-driven organizations spend smarter
We empower mission-driven organizations around the world – across industries like biotechnology, education, health care, manufacturing, and software – to achieve their goals by making their money go further. Money is complicated, managing it shouldn't be. We make spend management smart and simple.
You're empowered to do your best work.
We've created an environment where personal and professional growth is a real priority. Some of the great perks we offer include:
Flexible working: We're a remote-first organization with flexible working hours. Work anywhere from within Canada!
Four-day workweek: Burnout is real. To help you restore balance between work and life, all Procurify team members work four days a week.
Unlimited responsible time off: Work hard, play harder. All team members can take advantage of our unlimited responsible time off policy.
Extended health benefits: Massage appointments, dental coverage, counseling… You name it, our extended health benefits program likely covers it. Take advantage and become the best version of yourself.
Community initiatives: We have a strong commitment to community. Join one of our regular community days, donate to our Donate Your Day program, and get involved with one of our lunch and learns.
Stock options: Everyone has a chance to own a part of Procurify!
DEI initiatives: We regularly run a diversity, equity, and inclusion roundtable where we host guest speakers and tackle the topics that matter.
We have an amazing team
We've welcomed team members who were boat captains, funeral directors, swing dancers, competitive gamers, plumbers, and novelists. Everyone has a story and we're here to embrace them!
LEARN MORE
Procurify is an Equal Opportunity Employer. We do not discriminate against any team members or applicants for employment because of race, color, disability, sex, age, national origin, religion, sexual orientation, or gender identity and/or expression.
If you feel like you don't meet all of the requirements for this role, we encourage you to apply anyway. We know that feelings of imposter syndrome can get in the way of meeting incredible candidates, and we certainly don't want those feelings to get in the way of meeting you!
Apply online today and let's start a conversation.
To find out more about Procurify, check these resources out: