Sales Development Representative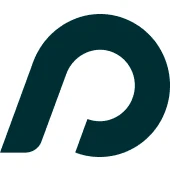 Procurify
Sales & Business Development
Remote
Posted on Friday, September 1, 2023
Procurify is the leading all-in-one spend management solution that helps mission-driven organizations deliver tracking, accountability, and end-to-end workflows for expenses and spending. It's our goal to unlock the financial potential of our customers so they can create a greater positive impact in society.
We're looking for a Sales Development Representative to join our team of humble "misfits that fit".
ABOUT THE ROLE
Procurify is looking for a curious, driven, and coachable person who is passionate about Sales.
Everyone at Procurify is a team player. This role will be responsible for inbound and outbound activity associated with pipeline generation; including but not limited to identifying, qualifying and converting target prospects into pipeline opportunities. You will be joining a team of high performers who excel at building relationships and crushing quotas.
What you'll be working on
Researching organizations and individuals to better understand their potential business case
Contacting potential clients by responding to inbound requests, or cold-emailing to establish rapport and arrange meetings
Generating and qualifying leads
KPIs include sales qualified leads, pipeline, time to first contact, win rates, etc.
Networking, face-to-face meetings, and any other activities that help to generate and close leads
Keeping up to date on trends and news from the industry, our competitors, and our target market
Who we're looking for
1+ year of customer-facing experience
Bonus points if you have Accounting, Purchasing, or Accounts Payable experience
Creative and adaptable approach to problem solving
Understanding our buyer personas and the needs and "pains" of our target market
Excellent written and verbal communication skills, with a focus on overcoming objections and making recommendations to potential buyers
Ability to meet or exceed pipeline targets
Keeping up to date on trends and news from the industry, our competitors, and our target market
Comfortable to work independently as well as part of a team in a fast-paced environment
Technically inclined with the willingness to learn new softwares
WHY PROCURIFY?
We're committed to helping mission-driven organizations spend smarter
We empower mission-driven organizations around the world – across industries like biotechnology, education, health care, manufacturing, and software – to achieve their goals by making their money go further.
Money is complicated, managing it shouldn't be. We make spend management smart and simple.
You're empowered to do your best work
We've created an environment where personal and professional growth is a real priority. Some of the great perks we offer include:
Flexible working: We're a remote-first organization with flexible working hours. Work anywhere from within Canada!
Four-day workweek: Burnout is real. To help you restore balance between work and life, all Procurify team members work four days a week.
Unlimited responsible time off: Work hard, play harder. All team members can take advantage of our unlimited responsible time off policy.
Extended health benefits: Massage appointments, dental coverage, counseling… You name it, our extended health benefits program likely covers it. Take advantage and become the best version of yourself.
Community initiatives: We have a strong commitment to community. Join one of our regular community days, donate to our Donate Your Day program, and get involved with one of our lunch and learns.
Stock options: Everyone has a chance to own a part of Procurify!
DEI initiatives: We regularly run a diversity, equity, and inclusion roundtable where we host guest speakers and tackle the topics that matter.
We have an amazing team
We've welcomed team members who were boat captains, funeral directors, swing dancers, competitive gamers, plumbers, and novelists. Everyone has a story and we're here to embrace them!
LEARN MORE
Procurify is an Equal Opportunity Employer. We do not discriminate against any team members or applicants for employment because of race, color, disability, sex, age, national origin, religion, sexual orientation, or gender identity and/or expression.
If you feel like you don't meet all of the requirements for this role, we encourage you to apply anyway. We know that feelings of imposter syndrome can get in the way of meeting incredible candidates, and we certainly don't want those feelings to get in the way of meeting you!
Apply online today and let's start a conversation.
To find out more about Procurify, check these resources out: