Product Design Manager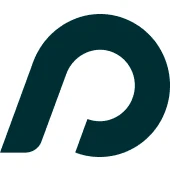 Procurify
Product, Design
Remote
Posted on Friday, September 1, 2023
Procurify's Intelligent Spend Management platform provides hundreds of organizations worldwide with real-time visibility and control over all business spend. We're looking for a talented and team-driven Product Design Manager to join us on our journey.
ABOUT THE ROLE
You are a person with a knack for unpacking customer needs, even the unarticulated one, to build products that people want to use. You will also have a breadth of experience in user research, prototyping, user experience and interaction design.
Everyone at Procurify is a team player. A big part of this role involves building relationships internally and externally and advocating for our customers. We're seeking entrepreneurial people who are willing to challenge the status quo and contribute to larger strategic objectives.
What you'll be working on
Lead and manage a team of product designers, providing mentorship, guidance, and performance feedback.
Define and communicate the product design vision, strategy, and goals to the design team and stakeholders.
Attract, coach, mentor and grow a world-class team of product designers, researchers and strategists
Coach designers in solving various user problems by leveraging the double-diamond design playbook and various frameworks such as Jobs to Be Done (JTBD) to create user flows, journey maps, wireframes, prototypes and personas
Be a champion and showcase the value of UX across the organization through collaboration with researchers, product manager, engineers and various stakeholders
Work closely with cross-functional teams (Marketing, Product, Engineering, Sales) to develop industry leading products that differentiate us from the competition
Understand the end to end holistic customer experience on web and mobile balancing a vision of consistency while leveraging best-in-class for each channel
Be an expert on Procurify's customers and be a vigorous advocate for them across the company
Establish and maintain the end-to-end product design process, including user research, ideation, concept development, prototyping, and visual design.
Ensure that Procurify's product design is user-centered, intuitive, visually appealing, and aligned with brand guidelines.
Conduct design reviews and provide constructive feedback to designers to improve design quality and ensure consistency.
Stay updated with industry trends, emerging design technologies, and best practices to drive innovation and continuous improvement.
Collaborate with stakeholders to gather and prioritize design requirements, balancing user needs, business goals, and technical feasibility.
Manage design projects, timelines, and resources effectively to meet project deliverables and milestones.
Who we're looking for
3 - 5+ years of experience as a design manager or lead designer in a B2B SaaS organization having managed direct reports
Strong portfolio demonstrating experience in UX design, including showcasing your knowledge of native iOS, Android, and web patterns in B2B applications
Proficiency in design tools such as Sketch, Figma, Adobe Creative Suite, and prototyping tools.
Deep understanding of user-centered design principles, interaction design, visual design, and design thinking methodologies.
Experience leading a remote team.
Ability to quickly gain a high level understanding, and be able to deep dive into low level details.
Strong leadership and communication skills, with the ability to inspire and motivate a design team.
Experience in collaborating with cross-functional teams and stakeholders to drive product design initiatives.
Excellent problem-solving skills and the ability to translate complex concepts into simple and intuitive designs.
Familiarity with Agile development methodologies and working in fast-paced, iterative design cycles.
Knowledge of front-end development technologies and their impact on design is a plus.
WHY PROCURIFY?
We're committed to helping mission-driven organizations spend smarter
We empower mission-driven organizations around the world – across industries like biotechnology, education, health care, manufacturing, and software – to achieve their goals by making their money go further.
Money is complicated, managing it shouldn't be. We make spend management smart and simple.
You're empowered to do your best work
We've created an environment where personal and professional growth is a real priority. Some of the great perks we offer include:
Flexible working: We're a remote-first organization with flexible working hours. Work anywhere from within Canada!
Four-day workweek: Burnout is real. To help you restore balance between work and life, all Procurify team members work four days a week.
Unlimited responsible time off: Work hard, play harder. All team members can take advantage of our unlimited responsible time off policy.
Extended health benefits: Massage appointments, dental coverage, counseling… You name it, our extended health benefits program likely covers it. Take advantage and become the best version of yourself.
Community initiatives: We have a strong commitment to community. Join one of our regular community days, donate to our Donate Your Day program, and get involved with one of our lunch and learns.
Stock options: Everyone has a chance to own a part of Procurify!
DEI initiatives: We regularly run a diversity, equity, and inclusion roundtable where we host guest speakers and tackle the topics that matter.
We have an amazing team
We've welcomed team members who were boat captains, funeral directors, swing dancers, competitive gamers, plumbers, and novelists. Everyone has a story and we're here to embrace them!
LEARN MORE
Procurify is an Equal Opportunity Employer. We do not discriminate against any team members or applicants for employment because of race, color, disability, sex, age, national origin, religion, sexual orientation, or gender identity and/or expression.
If you feel like you don't meet all of the requirements for this role, we encourage you to apply anyway. We know that feelings of imposter syndrome can get in the way of meeting incredible candidates, and we certainly don't want those feelings to get in the way of meeting you! We really want to get to know you and why you're great for the role. Please avoid including your picture and age on your resume.
Apply online today and let's start a conversation.
To find out more about Procurify, check these resources out: