Technical Support Engineer - Contractor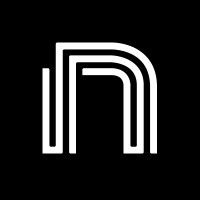 NexHealth
IT, Customer Service
Mexico City, Mexico
Posted on Saturday, October 28, 2023
About NexHealth
Our healthcare system is frustratingly analog. When you live in a world of one-tap car rides, meal delivery, and unlimited streaming, why do you have to call to schedule an appointment with a doctor and are still handed a clipboard to fill in a form? NexHealth's mission is to accelerate innovation in healthcare. We're doing this by connecting patients, doctors, and developers. We're the first to fully automate the integration with health record systems, paving the way for a new generation of disruptive health-tech companies
Here's some of what we've accomplished:
$125M Series C at $1B valuation
Manage more than 38 million patient records
100%+ annual revenue growth
Top 10% of Inc. 5000 (2022)
Support at NexHealth
It's a very exciting time to be on the technical support team at NexHealth, where we pride ourselves in delivering world-class support to our customers. Our company is evolving at a lightning-fast pace and the support team lies at the heart of the business interfacing with every cross-functional team. Members of the support team are creative, empathetic, and have strong attention to detail. This role is for those who have a strong sense of ownership, drive toward solutions, and are not afraid to tackle complex problems.
How you'll make an impact:
Be the Electronic Health Record (EHR) integration expert and monitor sync stability for customers and partners
Find the root cause of a customer's issue, map the issue to the associated area of the product, and provide reproducible steps to engineering teams
Be a resource - you will provide cross functional front-line team members with support in resolving customer issues, translating technical concepts into a more digestible manner, and expanding internal knowledge
the voice of the customer - listen, understand the root of the customer's problem, and use data to analyze feedback and improve how we work
Share knowledge by documenting and training cross-functional teams
Who You Are:
An absolute owner - owning the output and fill in the gap wherever is needed
A collaborator - the customer's success is the team's success and your success
An empathetic problem solver - the ability to break down complex and ambiguous problems
A first principles thinker - be able to answer the "why" before any decision
Insatiably curious - be able to dig deep and learn
Equally comfortable engaging with technical and non-technical audiences
Customer experience steward - won't rest until customer issues are resolved in a high quality manner
What You'll Bring:
2 or more years of experience working in a fast-paced SaaS environment
An excellent understanding of SQL programming and databases
Familiarity with debugging browser issues using developer tools / javascript console
Working knowledge of Python, Ruby and familiarity of AWS
A deep understanding of both physical and virtual server infrastructures, including virtual machines.

Familiarity with troubleshooting in Windows and IT Infrastructure experience is a plus

Experience with Jira, Confluence, or other defect tracking software and CRMs such as Salesforce are a plus
Ability to thrive without a playbook and adapt to a dynamic product
Strong bias to action - we are growing fast and there is no time to waste
Strong written and verbal communication skills in the English language
NexHealth Values
Solve the customer's problems, not yours
When making decisions, think from the perspective of the customer. It's easy to make decisions that make our lives simpler, but not the customers.
Do the things others are not willing to do
As a Nexer, always go after the hardest problems. Pursue things at the highest quality. Move at the fastest pace.
Take ownership
Act like a founder. Own your roles, destinies, mistakes, behavior, and our mission. The buck stops with each of us - no blaming or excuses.
Say what's on your mind, with positive intent
Be direct, proactive, transparent, and frequent in your communication.
Default trust
As a Nexer, you do not have to earn trust, trust is given to you by default. If we by default trust each other, our speed of communication, feedback, information sharing, and overall improvements will be a lot faster.
Think in first principles
We first identify the problem and then break it down to its fundamentals before diving into solutions. We constantly ask "why" to validate our assumptions.
Here's a glimpse into our interview process:
You'll talk with a NexHeath Recruiter
You'll talk with the Hiring Manager on a video call
You'll talk with Team Members on a video call
You'll do a Panel Presentation or Working Session with a small panel
Benefits
Competitive salary plus equity
Commuter benefits
401K
Full Medical, Dental and Vision
Unlimited PTO