Security Lead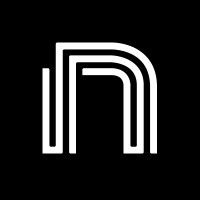 NexHealth
San Francisco, CA, USA
Posted on Wednesday, October 25, 2023
About NexHealth
Our healthcare system is frustratingly analog. When you live in a world of one-tap car rides, meal delivery, and unlimited streaming, why do you have to call to schedule an appointment with a doctor and are still handed a clipboard to fill in a form? NexHealth's mission is to accelerate innovation in healthcare. We're doing this by connecting patients, doctors, and developers. We're the first to fully automate the integration with health record systems, paving the way for a new generation of disruptive health-tech companies
Here's some of what we've accomplished:
$125M Series C at $1B valuation
Manage more than 38 million patient records
100%+ annual revenue growth
Top 10% of Inc. 5000 (2022)
Information Security at NexHealth
Have you been leading security engineering at a SaaS, marketplace, or cloud-native company and are ready to establish the security function and help support NexHealth's next phase of growth? NexHealth is building the API infrastructure for healthcare patient data movement, and securing our software and data is a core part of fulfilling that vision.
As our first Information Security Lead, we are looking for a player-coach to establish and lead the security function. This is a ground up opportunity to impact the largest and most important sector in the economy: healthcare. As a leader of the Information Security team, you will be joining highly collaborative people across NexHealth focused on having a meaningful impact on our customers and the greater healthcare industry. The Information Security Lead reports into the Head of Legal and has dotted line connections into our CEO and broader engineering and product teams.
What You'll Do:
Establish the security function, including strategic vision, priorities, tools, operations, etc
Provide risk guidance and direction into the development of new products, solutions, services
Own security and compliance programs for SOC 2, HIPAA, and consumer privacy
Be a player, coach for all things security
Collaborate closely across product and engineering on security priorities
Manage third-party independent security audits
Support the security diligence progress for the sales team
Identify and assess emerging data security risks and trends
Spend regular time on-site in SF
What You'll Bring:
10+ years of relevant professional experience as an individual contributor
3+ years in security leadership and partner with core business partners
Experience influencing operations and culture around security in a fast paced environment
Proficiency in managing multiple competing priorities and use good judgment to establish order or priorities for themselves and their team
Ability to influence internal and external customers to expediently resolve issues and achieve organizational objectives
Proven experience developing automated, scalable, and reproducible security practices
The ability to design and operate controls that are easy to test and audit
Degree in computer science, or related fields strongly preferred
NexHealth Values
Solve the customer's problems, not yours
When making decisions, think from the perspective of the customer. It's easy to make decisions that make our lives simpler, but not the customers.
Do the things others are not willing to do
As a Nexer, always go after the hardest problems. Pursue things at the highest quality. Move at the fastest pace.
Take ownership
Act like a founder. Own your roles, destinies, mistakes, behavior, and our mission. The buck stops with each of us - no blaming or excuses.
Say what's on your mind, with positive intent
Be direct, proactive, transparent, and frequent in your communication.
Default trust
As a Nexer, you do not have to earn trust, trust is given to you by default. If we by default trust each other, our speed of communication, feedback, information sharing, and overall improvements will be a lot faster.
Think in first principles
We first identify the problem and then break it down to its fundamentals before diving into solutions. We constantly ask "why" to validate our assumptions.
Benefits
Competitive salary plus equity
Commuter benefits
401K
Full Medical, Dental and Vision
Unlimited PTO
Salary Range Disclaimer
The salary range for this role is to $228,000 to $305,000 for this position. Actual salaries will vary depending on factors including but not limited to location, experience, and performance. The range(s) listed is just one component of NexHealth's total compensation package for employees. Other benefits may include stock options, an unlimited paid time off policy, and 90% coverage on medical, vision and dental insurance.
#LI-Remote