Account Manager (Enterprise)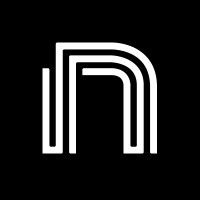 NexHealth
Sales & Business Development
draper, ut, usa
Posted on Sunday, September 10, 2023
About NexHealth
Our healthcare system is frustratingly analog. When you live in a world of one-tap car rides, meal delivery, and unlimited streaming, why do you have to call to schedule an appointment with a doctor and are still handed a clipboard to fill in a form? NexHealth's mission is to accelerate innovation in healthcare. We're doing this by connecting patients, doctors, and developers. We're the first to fully automate the integration with health record systems, paving the way for a new generation of disruptive health-tech companies
Here's some of what we've accomplished:
$125M Series C at $1B valuation
Manage more than 38 million patient records
100%+ annual revenue growth
Top 10% of Inc. 5000 (2022)
Enterprise Customer Success at NexHealth
You would be a part of a high-performing team that is highly driven by our mission to accelerate health-tech innovation. Our Enterprise Account Managers should have a passion with enterprise-level account management expertise.
We revolutionize provider-patient engagement through innovative technology solutions, streamlining workflows and driving practice growth. As a pivotal driver of platform adoption in large healthcare organizations, you'll forge meaningful partnerships and leave a lasting impact on the industry. NexHealth offers cutting-edge technology, showcasing state-of-the-art solutions like appointment scheduling, patient communication, and revenue management tools to optimize operations and elevate patient care. Collaborate with cross-functional teams to tailor offerings, shape the future of healthcare, and be a catalyst for positive change in patient experiences and outcomes.
What You'll Do:
Develop and execute account plans that maximize customer value and drive growth within our enterprise accounts
Work with customers to optimize and customize their accounts to meet their business objectives
Lead change management initiatives with customer stakeholders to ensure highest product adoption as possible
Build strong relationships with key stakeholders within the accounts and ensure that NexHealth is top of mind for strategic initiatives
Collaborate with cross-functional teams to ensure successful implementation and adoption of NexHealth's platform
Identify and mitigate risks that could impact account health and success
Conduct regular business reviews with executive sponsors to review progress and identify opportunities for growth
Understand the competitive landscape and market trends to inform strategic account plans
Drive customer satisfaction by ensuring that NexHealth is delivering on its commitments and exceeding customer expectations
Provide thought leadership and strategic guidance to customers to help them achieve their business objectives using NexHealth's platform
What You'll Bring:
Bachelor's degree in business, healthcare, or a related field
5+ years of experience managing complex relationships with large healthcare organizations
Strong understanding of healthcare industry trends and dynamics
Excellent communication and interpersonal skills
Demonstrated ability to manage multiple projects and priorities simultaneously
Experience with enterprise software implementation and adoption
Analytical mindset with the ability to use data to inform decision-making
Ability to work independently and in a team environment
Able to work locally in our Salt Lake City Office
NexHealth Values
Solve the customer's problems, not yours
When making decisions, think from the perspective of the customer. It's easy to make decisions that make our lives simpler, but not the customers.
Do the things others are not willing to do
As a Nexer, always go after the hardest problems. Pursue things at the highest quality. Move at the fastest pace.
Take ownership
Act like a founder. Own your roles, destinies, mistakes, behavior, and our mission. The buck stops with each of us - no blaming or excuses.
Say what's on your mind, with positive intent
Be direct, proactive, transparent, and frequent in your communication.
Default trust
As a Nexer, you do not have to earn trust, trust is given to you by default. If we by default trust each other, our speed of communication, feedback, information sharing, and overall improvements will be a lot faster.
Think in first principles
We first identify the problem and then break it down to its fundamentals before diving into solutions. We constantly ask "why" to validate our assumptions.
Benefits
Competitive salary plus equity
Commuter benefits
401K
Full Medical, Dental and Vision
Unlimited PTO