Product Manager, Patient Experience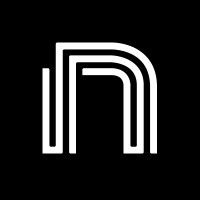 NexHealth
Product
San Francisco, CA, USA
Posted on Saturday, June 10, 2023
About NexHealth
Our healthcare system is frustratingly analog. When you live in a world of one-tap car rides, meal delivery, and unlimited streaming, why do you have to call to schedule an appointment with a doctor and are still handed a clipboard to fill in a form? NexHealth's mission is to accelerate innovation in healthcare. We're doing this by connecting patients, doctors, and developers. We're the first to fully automate the integration with health record systems, paving the way for a new generation of disruptive healthtech companies.
Here's some of what we've accomplished:
$125M Series C at $1B valuation
Manage more than 38 million patient records
100+% annual revenue growth
Top 10% of Inc. 5000 (2022)
What You'll Do:
The Nexhealth Patient Experience Platform is the foundational step to our strategy for speeding up innovation in healthcare. We must deliver a great experience to customers and doctors to get them to adopt our platform.
You'll work on several important areas of our service:

Online Booking - allowing patients to easily sign up for times that work for them without needing to call into the office during business hours.
Digital Communications - help patients and doctors stay in touch through text messaging, marketing campaigns, and automated reminders
Reviews - great doctors build great reputations online to drive business, NexHealth helps them do this.

You'll help define the next areas of investment for our patient platform.
You'll work closely with the engineering and design to deliver great experiences to our customers.
What You'll Bring:
3+ years of experience as a full-time Product Manager
Deep customer empathy: you care about helping your customers and are skilled at performing research to uncover their true needs.
Ability to get things done: you have a track record of shipping software that made a difference for your customers.
Proficiency handling ambiguity: you make sure your goals are clearly defined and display significant independence in achieving them.
Clear written and verbal communication: you're a force for clarity and ensure everyone's on the same page.
Competence with technical complexity: you can understand the high-level architecture of a product and its implications for the customer experience, and you're comfortable talking with engineers about project scope and tradeoffs
NexHealth Values
Solve the customer's problems, not yours
When making decisions, think from the perspective of the customer. It's easy to make decisions that make our lives simpler, but not the customers.
Do the things others are not willing to do
As a Nexer, always go after the hardest problems. Pursue things at the highest quality. Move at the fastest pace.
Take ownership
Act like a founder. Own your roles, destinies, mistakes, behavior, and our mission. The buck stops with each of us - no blaming or excuses.
Say what's on your mind, with positive intent
Be direct, proactive, transparent, and frequent in your communication.
Default trust
As a Nexer, you do not have to earn trust, trust is given to you by default. If we by default trust each other, our speed of communication, feedback, information sharing, and overall improvements will be a lot faster.
Think in first principles
We first identify the problem and then break it down to its fundamentals before diving into solutions. We constantly ask "why" to validate our assumptions.
Benefits
Competitive salary, plus equity
Medical, Dental and Vision
Unlimited PTO
#LI-Remote