Engineering Manager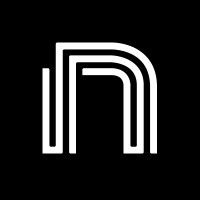 NexHealth
Software Engineering, Other Engineering
San Francisco, CA, USA
Posted on Wednesday, June 7, 2023
About NexHealth
Our healthcare system is frustratingly analog. When you live in a world of one-tap car rides, meal delivery, and unlimited streaming, why do you have to call to schedule an appointment with a doctor and are still handed a clipboard to fill in a form? NexHealth's mission is to accelerate innovation in healthcare. We're doing this by connecting patients, doctors, and developers. We're the first to fully automate the integration with health record systems, paving the way for a new generation of disruptive healthtech companies.
Here's some of what we've accomplished:
$125M Series C at $1B valuation
Manage more than 38 million patient records
100%+ annual revenue growth
Top 10% of Inc. 5000 (2022)
Engineering at NexHealth
The healthcare industry is highly regulated and fragmented. Patients crave unified access to their healthcare information. Doctors want to modernize the patient experience. Developers want to quickly build and launch new products. To do this, we need to create a multi-faceted product which each of these stakeholders cannot live without.
Our engineering team is building new infrastructure to bolster the healthcare industry. We address complex problems and artfully connect antiquated systems with NexHealth's technology to create a seamless experience for patients, doctors, and developers.
As an Engineering Manager in the United States, you'll build and lead a team to develop and improve our bidirectional integrations with Practice Management and Electronic Health Record Systems. Our integrations are key to bringing meaningful value to our doctors and patients as well as our developer partners. As a leader, you will leverage your expertise to drive improvement to our development, performance, and security of our infrastructure.
We are looking for engineering managers who know how to identify, hire, and lead top-talent in a fast-paced, quickly evolving environment. You will work closely with other leaders across the organization to define the systems and processes to facilitate our rapid growth.
What You'll Do:
Work on a high-visibility team with a significant impact on the company's infrastructure initiatives
Work with a wide range of systems, processes and technologies to own and solve problems from end-to-end
Work effectively cross-functionally and is able to think rigorously, communicate effectively, and make or coordinate hard decisions and tradeoffs.
Deep understanding of our customer experience and business strategy to ensure what we build supports our growth
Lead and mentor the team to solve complex problems with elegant, simple solutions
Support the engineering team in achieving a high level of technical excellence and stability.
Define the team roadmap and lead its execution. You will connect and coordinate business initiatives and team priorities.
Recruit and build a world-class development team that knows how to deliver great customer experiences.
Utilize first-principles thinking approach
What You'll Bring:
Prior experience building and operating infrastructure (preferably involving storage/data) and distributed systems at scale; (desirable) experience with cloud infrastructure (preferably AWS)
Thrives with a high degree of autonomy and responsibility in an ambiguous environment.
Technical acumen to drive clarity with staff engineers about architecture and technical strategic decisions.
Foster an environment that enables the team to execute quickly while maintaining a high standard for quality
Focus on maximizing impact, for yourself and your team
Focus on the customer, and naturally apply that focus at all times to product definition, design, engineering, and operations
Ability to provide valuable input to any technical or product discussion
Strong understanding of API architectures and how they're defined in systems
NexHealth Values
Solve the customer's problems, not yours


When making decisions, think from the perspective of the customer. It's easy to make decisions that make our lives simpler, but not the customers.

Do the things others are not willing to do


As a Nexer, always go after the hardest problems. Pursue things at the highest quality. Move at the fastest pace.

Take ownership


Act like a founder. Own your roles, destinies, mistakes, behavior, and our mission. The buck stops with each of us - no blaming or excuses.

Say what's on your mind, with positive intent


Be direct, proactive, transparent, and frequent in your communication.

Default trust


As a Nexer, you do not have to earn trust, trust is given to you by default. If we by default trust each other, our speed of communication, feedback, information sharing, and overall improvements will be a lot faster.

Think in first principles


We first identify the problem and then break it down to its fundamentals before diving into solutions. We constantly ask "why" to validate our assumptions.
Benefits
Competitive salary, plus equity
Medical, Dental and Vision
Unlimited PTO
401K
Commuter benefits
Short-term & Long-term Disability benefits
Healthcare FSA + HSA
Learning & Development courses
EEOC Statement
#LI-Remote