Revenue Operations Lead - Marketing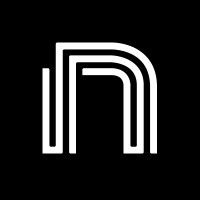 NexHealth
Marketing & Communications, Operations
United States
Posted on Saturday, October 1, 2022
About NexHealth
Our healthcare system is frustratingly analog. When you live in a world of one-tap car rides, meal delivery, and unlimited streaming, why do you have to call to schedule an appointment with a doctor and are still handed a clipboard to fill in a form? NexHealth's mission is to accelerate innovation in healthcare. We're doing this by connecting patients, doctors, and developers. We're the first to fully automate the integration with health record systems, paving the way for a new generation of disruptive health-tech companies
Here's some of what we've accomplished:
$125M Series C at $1B valuation
Manage more than 38 million patient records
100%+ annual revenue growthe
Top 10% of Inc. 5000 (2022)
Revenue Operations Lead - Marketing at NexHealth
It is an exciting time to be supporting Marketing at NexHealth. Our SaaS platform has a strong need by doctors and has a very compelling sell. 50% of doctors that see a demo will sign a contract within 2-4 weeks. The team is growing onsite out of our HQ in Draper, Utah and we have aggressive plans to scale the team in the hundreds. At this stage, we are focused on acquiring market share quickly and joining the team now would put you at the forefront of a lot of growth to come in the next few months and years.
Reporting to the Revenue Operations Leader, NexHealth is looking for a Revenue Operations Lead focusing on the Marketing function, but truly a generalist that understands the complete customer journey from awareness through to retaining and growing customers. We need someone that knows how to ruthlessly prioritize amidst endless optionality to drive high-impact projects across the finish-line consistently and frequently. A team player that is comfortable and effective at pushing back on incomplete ideas, challenging their own assumptions as well other's to arrive at the best possible solutions.
What You'll Do:
Partner with Marketing leadership to enhance the go-to-market strategy with world-class analytics and reporting.

Own the business requirements for and management of the marketing technology stack to ensure end-to-end data flow and that the right systems are in place to support business needs.

Own the marketing database; including data hygiene, contact and account augmentation, and support demand teams with targeting and segmentation work.

Partner with Revenue Operations Lead - SMB Sales to optimize our lead process and SLAs to increase qualified lead flow.

Establish a cadence both within Marketing and across the organization to ensure that NexHealth is measuring and monitoring outcomes and adjusting its strategy and activities accordingly; make recommendations to marketing leadership based on analytical findings.
What You'll Bring:
7+ years of go-to-market experience with a focus on Marketing.

Demonstrated ability to think strategically and execute on corresponding objectives.

Experience designing net-new processes that scale with new Go-to-market motions.

Previously partnered with the systems team to translate business requirements into system and process improvements, or has owned this process end-to-end.

5+ years experience managing Marketing/Revenue operations for high growth B2B Saas.

Excellent presentation and public speaking skills.

Strong verbal and written communication skills.

Excel/G-Sheets power user, and skilled in data visualization.

Effective cross-functional leadership experience.
NexHealth Values
Solve the customer's problems, not yours


When making decisions, think from the perspective of the customer. It's easy to make decisions that make our lives simpler, but not the customers.

Do the things others are not willing to do


As a Nexer, always go after the hardest problems. Pursue things at the highest quality. Move at the fastest pace.

Take ownership


Act like a founder. Own your roles, destinies, mistakes, behavior, and our mission. The buck stops with each of us - no blaming or excuses.

Say what's on your mind, with positive intent


Be direct, proactive, transparent, and frequent in your communication.

Default trust


As a Nexer, you do not have to earn trust, trust is given to you by default. If we by default trust each other, our speed of communication, feedback, information sharing, and overall improvements will be a lot faster.

Think in first principles


We first identify the problem and then break it down to its fundamentals before diving into solutions. We constantly ask "why" to validate our assumptions.

Live in the details

As a Nexer, you should know all the details about all the things you do. If you're in the details, you will make high quality decisions
---
Benefits
Competitive salary plus equity

Commuter benefits

401K

Full Medical, Dental and Vision

Unlimited PTO
#LI-Remote