Customer Success Specialist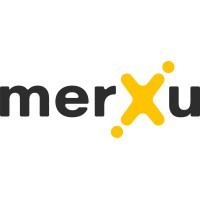 merXu
Customer Service, Sales & Business Development
Bucharest, Romania
Posted on Tuesday, September 12, 2023
Customer Success Specialist Romania
We are looking for you if:
You have relevant experience in customer service with B2B customers - especially CS via phone and emails
You can properly analyze information from different sources (including numerical data) and you are able to work in several systems at the same time
You learn quickly, you are good in multitasking
You have a developed attention to details, you are reliable and thorough
You are open-minded, adaptable and flexible, you have proactive attitude and you are committed in your job
You have active English language knowledge and you are not afraid to use it in everyday life
You know Microsoft Office (Excel, Word) and Google (Google Sheets, Google Docs) on intermediate level
You like to support your customers and you communicate effectively with them
You are able to forward customer feedback as suggestions to us in order to improve the platform
You communicate properly and professionally in Romanian on a native level, both orally and written
You like to work in a team, but also work independently, you are able to prioritize and meet deadlines
Technical skills (IT mindset) as well as Hungarian (or other European) language knowledge will be strong advantages.
Your main tasks will be:
Providing support and educating our corporate customers, both buyers and sellers by answering their questions and requests. Regularly being in contact with them via phone and email.
Onboarding and supporting the sellers in the verification process and in preparing and uploading their product catalogs (working with Excel files and live product feeds)
Supporting our monetization processes such as verifying platform transactions that sustain correct client invoicing, as well as activities in cooperation with the finance department
Providing logistics assistance for our sellers
Preparing and translating marketing materials, educational articles and other documents
Ensuring a high level of customer experience and assisting our users in the sales-purchase process on the platform and supporting them in setting and using the platform's functionalities
Regularly cooperating with other departments of the company (Sales, IT, Marketing - within the country as well as internationally)
"Back office" duties according to current needs of the company, such as checking and maintaining the information in our CRM system, supporting clients with activities in Admin, or supporting sales teams with reports, information and documents
Gathering feedback about the platform and cooperating towards its development
Active participation in the creation of processes and the development of tools which support the improvement of the relationship with customers
What we offer:
Hybrid working: combination of working in the office- Bucharest (Pipera Metro Station) and home-office
Necessary work tools (for e.g. laptop) and training
A supportive working atmosphere in a professional, helpful team
International environment, daily use of the foreign language
Company Description
Hi, we are merXu! An online horizontal B2B marketplace platform, founded in 2019.
We operate across Europe and our primary role is to connect buyers and sellers and help them transact. How our help does look like? As SaaS company, we are able to connect and successfully support buyers and sellers from European countries, who speak different languages and who use various currencies. By that, we change a bit of an obsolete market and are moving the sales process to a new digital and international level.
merXu platform is designed exclusively for companies and allows for trading in non-consumer goods. Among that our top categories are renewable energy, building and construction materials, chemicals, electrotechnics and tools for professionals.