Senior Technical Product Manager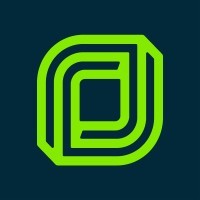 Jobber
IT, Product
Edmonton, AB, Canada
Posted on Friday, May 26, 2023
If you see a problem, do you have the need to solve it?
Then Jobber might be the place for you! We're looking for a Senior Technical Product Manager to join our growing Product team.
Jobber exists to help people in small businesses be successful. We work with small home service businesses, like your local plumbers, painters, and landscapers, to transform the way service is delivered through technology. With Jobber they can quote, schedule, invoice, and collect payments from their customers, while providing an easy and professional customer experience. Running a small business today isn't like it used to be—the way we consume and deliver service is changing rapidly, technology is evolving, and customers expect more. That's why we put the power and flexibility in their hands to run their businesses how, where, and when they want!
Our culture of transparency, inclusivity, collaboration, and innovation has been recognized by Great Place to Work, Canada's Most Admired Corporate Cultures, and more. Jobber has also been named on the Globe and Mail's Canada's Top Growing Companies list, and Deloitte Canada's Technology Fast 50™, Enterprise Fast 15, and Technology Fast 500™ lists. We've come a long way from our first customer in 2011—but we've just scratched the surface of what we want to accomplish for our customers.
The team:
The Product Development team drives product strategy to ensure we are delivering the right things at the right time to our users. Working closely with cross-department teams, we research, explore, validate, ship, and measure problems and opportunities that drive user value and company impact.
You will be part of the Systems group, working with the cloud infrastructure team that is responsible for our AWS infrastructure. The team's focus is to build and maintain infrastructure, primarily using infrastructure as code techniques (Terraform), ensure the uptime and scaling of the application, and observe and respond to incidents when they occur. Consisting of senior SRE's (site reliability engineers) and a database administrator, the team is passionate about keeping Jobber running smoothly.
The role:
As a Senior Technical Product Manager at Jobber, you will bring a product management mindset to the work of the cloud infrastructure team. You will build collaborative relationships between Product Development and Systems teams at Jobber, managing intake of work and prioritization of the roadmap. You will build a long term strategy for your team that ensures Jobber runs efficiently, effectively, and is able to scale. Working with the team to refine and plan work, you'll work with the team's Engineering Manager to ensure that the team delivers on roadmap commitments. Taking a data informed approach, you will define success criteria and work with the team to execute and measure success.
You will also help build the TPM function as we grow. You will be a motivator for your team, and keep them engaged and excited about finding and developing solutions to empower the small businesses we serve.
What you'll do at Jobber:
Take on the full responsibilities of a Scrum Team Product Owner.

This includes executing the product management workflow, backlog management (writing and prioritizing Epics and Stories), Scrum events (Sprint Planning, Sprints, Scrums, Sprint Reviews, Retrospectives), and estimation for our cloud infrastructure team.

Be responsible for team vision and strategy.

You will own the creative process of generating, developing, and curating new ideas. By understanding the connections between people's day-to-day work, the overall product vision, technical capabilities and customers' needs, you can prioritize building what matters to achieve the products' strategic goals and initiatives.

Have a close relationship to technology.

You'll have a strong technical background that will allow you to support interactions with the engineering team. You'll communicate business requirements to a technical audience, and understand the implications of the solutions placed by the engineering members.

Deliver features and frameworks that make an impact

on Product Development.

You'll work collaboratively across Product Development to prioritize work by ranking it against strategic goals and initiatives. You will guide the cloud infrastructure team to set the foundation and build the right frameworks and infrastructure ahead of Product Development team needs.

Build a plan, implement, and then measure success

. You'll be responsible for a timeline for implementation of new ideas, and then defining the release process and coordinating all activities to release. You will help determine what success looks like for the solutions you help build, measuring that success, and keeping stakeholders informed of that progress so that your team can make iterative decisions based on results.
We're looking for someone who has:
Demonstrated experience as a TPM for an internal engineering team. You have experience with the entire SDLC in the Agile/Scrum framework coupled with proven technical experience with applications running on cloud infrastructures, scaling these applications, and employing observability and alerting to monitor and ensure service quality.
Next level communication skills.

Your written and verbal communication skills help articulate the voice of the customer and the needs of the business.

A data mindset.

You look to data to define a problem and you also look to data to demonstrate success. You are energized by the ability to contextualize your work through various tools, systems and processes.

A desire to collaborate.

To deliver high-quality features as quickly as possible, you'll need to partner with many different people and departments.

The ability to motivate.

You listen before speaking and understand before providing solutions. You focus on the relationship, build trust easily, and practice empathy.

Execution excellence.

Creating insights is one thing – leading and driving execution is another. You are motivated by getting things across the finish line and have a solid track record of managing projects and multiple priorities at any given time.

A knack for the details, with an understanding of the big picture.

In your role, the details matter, and help drive your team forward with a sense of direction and clarity.

Developed product strategy.

In conjunction with business objectives, you'll bridge the business and technical requirements needed for a successful product.

An ownership mindset.

You are driven to do the right things for your work. You are accountable to both your successes and your shortcomings.

A natural curiosity about technology. You tend to be an early adopter for most things and appreciate how technology can solve many business problems.
What you can expect from Jobber:
Having been named as a Top 10 Great Place to Work in Canada, we walk the talk. Here are just some of the great things you can expect from us:
A total compensation package that includes an extended health benefits package with fully paid premiums for both body and mind, RRSP matching, and stock options.

A dedicated Coaching and Development function, including Development Coaches, to help build the career you want and hit the goals you set, while ensuring you're reaching your fullest potential.

Support for all your breaks: from vacation to rest and recharge, your birthday off to celebrate, health days to support your physical and mental health, and parental leave top-ups to support your growing family.

A unique opportunity to build, grow, and leave your impact on a $400-billion industry that has no dominant player...yet.

To work with a group of people who are humble, supportive, and give a sh*t about our customers.
We believe that diverse teams perform better and that fostering an inclusive work environment is a key part of growing a successful team. We welcome people of diverse backgrounds, experiences, and perspectives. We are an equal opportunity employer, and we are committed to working with applicants requesting accommodation at any stage of the hiring process.
A bit more about us:
Job by job, we're transforming the way service is delivered. Your lawn care provider, home cleaning service, plumber or painter could use Jobber to better connect with their customers, save time in the office, invoice faster, and get paid! We're bringing tens of thousands of people together with technology to deliver billions of dollars a year in services to happy customers. Jobber exists to help make these small businesses successful, and when they're successful we all win!