Senior Product Manager, Growth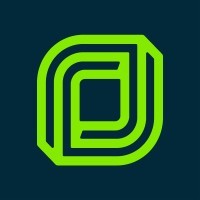 Jobber
Product, Sales & Business Development
Canada · Remote
Posted on Saturday, May 20, 2023
DO YOU GET EXCITED ABOUT THE IDEA OF CONTRIBUTING TO THE GROWTH OF AN INNOVATIVE STARTUP?
Then Jobber might be the place for you! We're looking for a Senior Product Manager - Onboarding to be part of our Growth department.
Jobber exists to help people in small businesses be successful. We recently raised a $100m Series D from General Atlantic to build the next evolution of our product. As featured in the Globe and Mail, we work with home and field service companies to help them better quote, schedule, invoice and collect payments from their customers. Having been named the #2 fastest growing software company in Canada and one of Fast Company's Most Innovative Companies in 2020, it's clear we've come a long way from our first customer in 2011 – but we've just scratched the surface of what we want to accomplish for our customers.
Our product provides entrepreneurs the flexibility of working in their office or the field and we offer that same opportunity to our employees. You will have the choice to work in either our Edmonton or Toronto offices or remotely anywhere within Canada. We're committed to ensuring the best experience for all Jobberinos to do impactful work. We weren't named a top workplace in Canada for nothing!
The team:
Growth is a cross-functional team that optimizes the customer experience in our product and validates new business opportunities for Jobber through experimentation. The Growth team accelerates the broader mission for Jobber to help people in small businesses be successful.
The role:
Reporting to the Director of Growth, the Senior Product Manager will set the product vision and strategy for how we onboard new users on all platforms. They will define and own the roadmap for a large part of our growth and product onboarding efforts.
You will drive a cross-functional team of engineers, designers, and data scientists to accelerate our growth. Run experiments and deliver experiences to help new users onboard, and existing clients adopt additional Jobber features.
Through your work with our Sales, Marketing, Success, and Product Development teams, you'll create great user experiences at scale and conduct experiments to discover what works.
The Senior Product Manager will:
Implement experiments across the customer lifecycle to test, evaluate new ideas and business opportunities

Navigate uncertainty and ambiguity and adept at synthesizing actionable problems, insights, and requirements from raw, unstructured qualitative and quantitative data

Build a deep understanding of our onboarding experiences, systems, processes, and partners — and how they all fit together. Be opinionated about how we take these further to make them best-in-class

Establish and own a variety of metrics related to activation & retention

Build dashboards, plan and execute experiments, and analyze quantitative and qualitative data to assess the impact of what you ship, and inform what we do next

Partner with other engineering teams and departments across the company (e.g. Sales, Success, Product Development, and more) to build a compliant, efficient, and industry-leading onboarding experience

Work closely with product design to create simple, smart, and inspiring user-experiences that reflect the needs of our customers - functional, educational, emotional, and otherwise

Help elevate the Growth practice at Jobber and create an inclusive and supportive team culture
The Senior Product Manager - Onboarding is:
Scrappy and comfortable flexing into different roles to support your team

An excellent communicator and convey complex ideas succinctly and clearly

Naturally collaborative and empathetic. You're comfortable working with a diverse group of stakeholders across the organization and make sure every voice is heard

Passionate about creating simple and elegant user-experiences. You can't help but critique the UX of the apps you use

Curious and inquisitive. You ask "why?" a lot
To be successful, you should have:
A track record of building and shipping experiences that customers love. You've owned a complete product or large parts of an offering and are comfortable leading cross-functional teams

Enough technical know-how to talk with engineers about architecture and technical considerations that impact product, and a desire to learn what you don't know to help drive decision making

A shipping mentality. We don't believe in spending forever analyzing and debating. The best way to validate something is to ship it — so let's ship it, learn, and iterate

A knack for being data-driven. You're extremely comfortable defining a limited set of the right metrics, evaluating data to tease out insights, digging deeper into high-level metrics to find the source of an issue, and demonstrating good judgement in knowing when leveraging data is valuable or not

A scientific method to building products. You define your riskiest product hypotheses, and design experiments to validate or invalidate them
What you can expect from Jobber:
Having been named as a Top 10 Great Place to Work in Canada, we walk the talk. Here are just some of the great things you can expect from us:
A total compensation package that includes an extended health benefits package with fully paid premiums for both body and mind, RRSP matching, and stock options.

A dedicated Coaching and Development function, including Development Coaches, to help build the career you want and hit the goals you set, while ensuring you're reaching your fullest potential.

Support for all your breaks: from vacation to rest and recharge, your birthday off to celebrate, health days to support your physical and mental health, and parental leave top-ups to support your growing family.

A unique opportunity to build, grow, and leave your impact on a $400-billion industry that has no dominant player...yet.

To work with a group of people who are humble, supportive, and give a sh*t about our customers.
We believe that diverse teams perform better and that fostering an inclusive work environment is a key part of growing a successful team. We welcome people of diverse backgrounds, experiences, and perspectives. We are an equal opportunity employer, and we are committed to working with applicants requesting accommodation at any stage of the hiring process.
A bit more about us:
Job by job, we're transforming the way service is delivered. Your lawn care provider, home cleaning service, plumber or painter could use Jobber to better connect with their customers, save time in the office, invoice faster, and get paid! We're bringing tens of thousands of people together with technology to deliver billions of dollars a year in services to happy customers. Jobber exists to help make these small businesses successful, and when they're successful we all win!