Sales Development Representative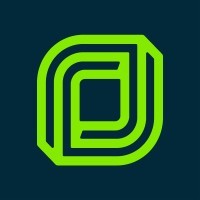 Jobber
Sales & Business Development
Edmonton, AB, Canada
Posted on Saturday, May 20, 2023
Are you the kind of person who makes a great first impression?
Then Jobber might be the place for you! We're looking for a Sales Development Representative (SDR) to join our Sales team!
Jobber exists to help people in small businesses be successful. We work with small home service businesses, like your local plumbers, painters, and landscapers, to transform the way service is delivered through technology. With Jobber they can quote, schedule, invoice, and collect payments from their customers, while providing an easy and professional customer experience. Running a small business today isn't like it used to be—the way we consume and deliver service is changing rapidly, technology is evolving, and customers expect more. That's why we put the power and flexibility in their hands to run their businesses how, where, and when they want!
Our culture of transparency, inclusivity, collaboration, and innovation has been recognized by Great Place to Work, Canada's Most Admired Corporate Cultures, and more. Jobber has also been named on the Globe and Mail's Canada's Top Growing Companies list, and Deloitte Canada's Technology Fast 50™, Enterprise Fast 15, and Technology Fast 500™ lists. With an Executive team that has over thirty years of industry experience of leading the way, we've come a long way from our first customer in 2011—but we've just scratched the surface of what we want to accomplish for our customers.
The team:
Our Sales team gains an understanding of who our customers are, what their businesses do, and how Jobber can help them succeed, to turn leads into advocates.
This team is one that celebrates the wins, motivates each other over the losses, and challenges each other to do better every day. You'll have regular 1:1's with your manager which focus on performance, coaching, and long-term development, with consistent feedback on how you can continue to grow. This is a target based role where you will be working towards achieving daily and monthly KPIs, and have the opportunity to compete in both monthly and quarterly contests (Spifs).
The role:
Reporting to a Manager, Sales Development, the Sales Development Representative (SDR) is often the first touch point for potential customers, so making a good impression is paramount. You'll be qualifying leads of businesses that started a trial of our software to better understand whether we are able to help and support their business. It's important that you are able to generate excitement and build value for the next step of them speaking with the Account Executives who will champion the relationship.
The Sales Development Representative (SDR) will:
Connect with potential customers through a variety of inputs (phone, text, email).

Work with members of the Account Executive (AE) team to provide the best customer experience and exposure to the Jobber product.

Be open to giving and receiving feedback on a consistent basis to grow yourself and those around you.

Track key information in Salesforce for follow-up and analytics.

Have dedicated time to participate in learning opportunities and self-guided work to further your sales skills and development.
To be successful, you should have:
Previous success in sales. If you were a top performer in selling cell phones, electronics, or other tech, or a retail star - this position is for you.

To be a self-starter. The SDR will likely dial over 100 calls per day to effectively support the sales process. We need someone who is energized by moving fast, not depleted by it.

To be incredibly driven and tenacious. In sales, not every customer will say yes or be interested in what you have to say. We need you to dust off your jeans and get right back in the saddle...quickly.

To collaborate. The SDR must establish strong relationships quickly and work with the Sales team to understand what is and isn't working.

To be adaptable. We're an agile company and we need people who are able to pivot and change directions when required.

To be a strong and confident communicator. You have the ability to actively listen and converse with our customers, and get a true understanding of who they are and what they need.
Please note: To best help our customers, we're looking to make sure we have coverage across all our hours and days we're open, which is Monday to Thursday from 6 am MT to 8 pm MT, then Fridays to Sunday from 6 am MT to 6 pm MT. This role will require a non-standard shift of either Monday to Friday late shift (11am -8pm MT), Sunday to Thursday or Tuesday to Saturday, day shift.
What you can expect from Jobber:
Having been named as a Top 10 Great Place to Work in Canada, we walk the talk. Here are just some of the great things you can expect from us:
A total compensation package that includes an extended health benefits package with fully paid premiums for both body and mind, RRSP matching, and stock options.

A dedicated Coaching and Development function, including Development Coaches, to help build the career you want and hit the goals you set, while ensuring you're reaching your fullest potential.

Support for all your breaks: from vacation to rest and recharge, your birthday off to celebrate, health days to support your physical and mental health, and parental leave top-ups to support your growing family.

A unique opportunity to build, grow, and leave your impact on a $400-billion industry that has no dominant player...yet.

To work with a group of people who are humble, supportive, and give a sh*t about our customers.
We believe that diverse teams perform better and that fostering an inclusive work environment is a key part of growing a successful team. We welcome people of diverse backgrounds, experiences, and perspectives. We are an equal opportunity employer, and we are committed to working with applicants requesting accommodation at any stage of the hiring process.
A bit more about us:
Job by job, we're transforming the way service is delivered. Your lawn care provider, home cleaning service, plumber or painter could use Jobber to better connect with their customers, save time in the office, invoice faster, and get paid! We're bringing tens of thousands of people together with technology to deliver billions of dollars a year in services to happy customers. Jobber exists to help make these small businesses successful, and when they're successful we all win!