Partnerships Manager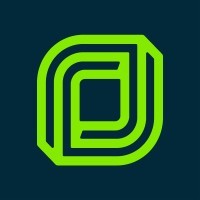 Jobber
Sales & Business Development
Edmonton, AB, Canada
Posted on Friday, May 19, 2023
Do you want to empower the world of small business?
Then Jobber might be the place for you! We're looking for a Partnerships Manager to be part of our Sales department.
Jobber exists to help people in small businesses be successful. We work with small home service businesses, like your local plumbers, painters, and landscapers, to transform the way service is delivered through technology. With Jobber they can quote, schedule, invoice, and collect payments from their customers, while providing an easy and professional customer experience. Running a small business today isn't like it used to be—the way we consume and deliver service is changing rapidly, technology is evolving, and customers expect more. That's why we put the power and flexibility in their hands to run their businesses how, where, and when they want!
Our culture of transparency, inclusivity, collaboration, and innovation has been recognized by Great Place to Work, Canada's Most Admired Corporate Cultures, and more. Jobber has also been named on the Globe and Mail's Canada's Top Growing Companies list, and Deloitte Canada's Technology Fast 50™, Enterprise Fast 15, and Technology Fast 500™ lists. With an Executive team that has over thirty years of industry experience of leading the way, we've come a long way from our first customer in 2011—but we've just scratched the surface of what we want to accomplish for our customers.
The team:
The Partnerships Team has seen fantastic growth since officially launching in 2020 and has no intention of slowing down! The biggest driver of the success we've seen on this team has come from the wonderful world of Franchises. We've been able to partner with some of the biggest and best-in-class organizations in the world due to our ability of truly understanding what it takes to run a successful franchise and how we can help achieve mass operational efficiencies.
If you want to be a part of helping shape one of the up-and-coming departments at Jobber (and you're ready to roll your sleeves up and run!), here's your chance.
The role:
Reporting to the Manager, Partnerships, the Partnership Manager will support the seamless roll out and integration of Jobber with our partners. You will play a critical role in identifying and bringing Jobber to our partner organizations. In this role, you will need to deeply understand Jobber's business and product priorities in order to help accelerate our growth. You are going to be the face of Jobber when prospecting and negotiating w/ fortune 500 companies that generate, in some cases, billions of dollars of yearly revenue. Your efforts are high impact and high reward - these are long sales cycles, but when a deal comes to fruition, it has a monumental impact on both Partnerships, and Jobber as an organization.
The Partnership Manager will:
Cultivate relationships with C-Suite executives who are able to get you in the front door to showcase Jobber.

Develop programs with strategic partners. You're looking to develop relationships that are mutually beneficial and teeing up Jobber as a favored company with which to partner.

Identify businesses that could benefit from a relationship with us. You are, effectively, the owner of this side of the business - you're going to be the face, the software expert, and the negotiator (w/ the help of the extended team).

Pitch partners through story-telling of what a partnership with Jobber could look like and showing the value of the software and how we'd be able to support that partnership. Understand the franchisor-specific features that we recently released and be able to showcase how valuable those are and how they were built (the need arose and we answered).

Work in lockstep w/ the Partnerships Account Manager to ensure that existing partners are getting what they need and set up for success.

Work with key internal stakeholders (like Marketing and our Customer Set-Up team) to identify, develop, and execute strategies that create deep and lasting partnership and allow a contract to be successful..

Be able to sell through all the value that Jobber has to offer - think things like Jobber Payments, Integrations.
In order to be successful, you will need:
Demonstrated success in a results-driven partnership, business development or enterprise sales roles.

To be dynamic.

You'll be both partner and product-minded, developing strong relationships with external partners but also with our internal product teams.

To be a strategic doer.

You set big, ambitious goals for yourself, and then build a rock-solid strategy and tactical plan to help you get there.

To be results oriented

. You are most comfortable in work environments which are outcome-oriented and merit-based.

To find solutions.

If something isn't going right, you'll take care of it. Not every conversation will be the same, and you're quick at thinking on your feet.

To be creative.

Your intimate Jobber knowledge will allow you to find unique solutions that will fit for many different categories or workflows (HVAC, Cleaning, Landscaping, etc).

To have a strong and confident communication style.

You have the ability to actively listen and consult with our partners, and get a true understanding of who they are and what they need.

To thrive in a fast-paced environment.

You know how to multitask with the best of them and can balance multiple projects at once while working at a hundred.

To be a great negotiator.

These are multi-million dollar contacts that you'll be working on, so the ability to effectively communicate and navigate a contract negotiation is pivotal.
What you can expect from Jobber:
Having been named as a Top 10 Great Place to Work in Canada, we walk the talk. Here are just some of the great things you can expect from us:
A total compensation package that includes an extended health benefits package with fully paid premiums for both body and mind, RRSP matching, and stock options.

A dedicated Coaching and Development function, including Development Coaches, to help build the career you want and hit the goals you set, while ensuring you're reaching your fullest potential.

Support for all your breaks: from vacation to rest and recharge, your birthday off to celebrate, health days to support your physical and mental health, and parental leave top-ups to support your growing family.

A unique opportunity to build, grow, and leave your impact on a $400-billion industry that has no dominant player...yet.

To work with a group of people who are humble, supportive, and give a sh*t about our customers.
We believe that diverse teams perform better and that fostering an inclusive work environment is a key part of growing a successful team. We welcome people of diverse backgrounds, experiences, and perspectives. We are an equal opportunity employer, and we are committed to working with applicants requesting accommodation at any stage of the hiring process.
A bit more about us:
Job by job, we're transforming the way service is delivered. Your lawn care provider, home cleaning service, plumber or painter could use Jobber to better connect with their customers, save time in the office, invoice faster, and get paid! We're bringing tens of thousands of people together with technology to deliver billions of dollars a year in services to happy customers. Jobber exists to help make these small businesses successful, and when they're successful we all win!