Principal Software Engineer, Growth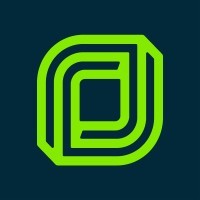 Jobber
Software Engineering, Sales & Business Development
Canada · Remote
Posted on Friday, March 10, 2023
Do you want to develop more than just a product, but also lead multiple teams to victory?!
Then Jobber might be the place for you! We're looking for a Principal Software Engineer to be part of our Software Engineering team.
At Jobber, we don't just build a product - we work on real problems that help people in small businesses to become successful. We are inspired by our company values: be humble, be supportive and give a shit, which are not just said but are lived. We work in a collaborative environment where teams make decisions with autonomy and contribute directly to shaping the company's future. We release early and often while dedicating time to address technical debt. We believe in getting instant feedback from our customers and leveraging that to make their lives easier.
We help employees grow professionally; we have a ton of onboarding resources, tutorials, hackathons and buddies to support learnings and provide opportunities to innovate. We have a range of experience levels on teams which allow for mentor/mentee opportunities. Leaders at Jobber work with empathy and support employees to build a healthy work-life harmony. Bring your dedication and passion to this job to fulfill your goals.
The team:
Our Growth team is central to Jobber's success – focused on connecting users to the value of our software through a scientific approach that encapsulates data, user research and experimentation.
You will get to work with engineers across 4 growth teams and directly help validate ideas through product experiments and delivering the winners to our end users. You'll also get to mentor engineers, collaborate with product & design team members, develop technical vision & roadmaps and help build scalable solutions.'
The role:
Reporting to the Sr. Manager, Software Engineering, the Principal Software Engineer will work with the rest of the engineering organization to build an industry leading product that helps our customers and their small businesses be successful. We're looking for someone who is ready to solve problems that millions of entrepreneurs are facing, using their experience to drive solutions and influence the engineering organization and Jobber as a whole to achieve this goal. It's important that you can lead by example, influence decision-making, effectively handle conflict, and be a champion for engineering best practices.
The Principal Software Engineer will ensure the engineering organization is able to deliver work accurately and with high quality (and as efficiently as possible given the other constraints). This usually will look like mentoring and lending a coding hand where needed. Principal Engineers are also expected to have a voice in long term strategy and to constantly be looking for ways to accelerate the teams through tools, processes and whatever else presents itself. Finally, Principal Engineers collaborate with the development managers to help all developers grow.
The Principal Software Engineer will:
Understand how and why our customers work the way they do, so you can participate in the complete lifecycle of features in Jobber's online and mobile apps.

Deliver high quality and well-structured code and mentor teammates to do the same

Actively engage with stakeholders to determine the best solution to our customer's problems

Be ready and willing to jump in where needed at any time to facilitate teams achieving their goals

Identify, advocate for, and lead cross-functional initiatives

Breakdown and explain complex technical issues to both technical and non-technical audiences
To be successful, you should have:
A rich, well-rounded software engineering background with a proven track record of developing impactful customer-facing software products

Demonstrated ability to take ownership of complex problems and lead engineering efforts across multiple teams

to build scalable solutions with long term benefit and reach business objectives

Proficiency in multiple programming languages and frameworks,

and a passion for contributing across backend and frontend to build great experiences for our customers across app and web.

Experience ideating, designing & architecting, developing and shipping large scale applications

Enthusiasm for delivering value early and often to customers, and

knack for experimentation and leveraging data to make decisions.

Impeccable communication and the ability to drive ideas

across the finish line by collaborating with members internal to growth and cross functionally.

Our stack

is Ruby on Rails, React, React Native, TypeScript on AWS. If you have experience with some of these technologies, that's great. If you don't, that's not a dealbreaker! We also highly value a demonstrated ability to learn new technologies quickly. Most importantly, we look for candidates who are passionate and eager to work across all layers of the stack. Openness is key!
Even better if you have:
Experience on Growth, Monetization or Customer Onboarding journey teams

A strong background in user experience experiments and improvements
What you can expect from Jobber:
Having been named as a Top 10 Great Place to Work in Canada, we walk the talk. Here are just some of the great things you can expect from us:
A total compensation package that includes an extended health benefits package with fully paid premiums for both body and mind, RRSP matching, and stock options.

A dedicated Coaching and Development function, including Development Coaches, to help build the career you want and hit the goals you set, while ensuring you're reaching your fullest potential.

Support for all your breaks: from vacation to rest and recharge, your birthday off to celebrate, health days to support your physical and mental health, and parental leave top-ups to support your growing family.

A unique opportunity to build, grow, and leave your impact on a $400-billion industry that has no dominant player...yet.

To work with a group of people who are humble, supportive, and give a sh*t about our customers.
We believe that diverse teams perform better and that fostering an inclusive work environment is a key part of growing a successful team. We welcome people of diverse backgrounds, experiences, and perspectives. We are an equal opportunity employer, and we are committed to working with applicants requesting accommodation at any stage of the hiring process.
A bit more about us:
Job by job, we're transforming the way service is delivered. Your lawn care provider, home cleaning service, plumber or painter could use Jobber to better connect with their customers, save time in the office, invoice faster, and get paid! We're bringing tens of thousands of people together with technology to deliver billions of dollars a year in services to happy customers. Jobber exists to help make these small businesses successful, and when they're successful we all win!