Demand Generation Specialist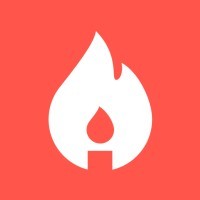 incident.io
Marketing & Communications, Sales & Business Development
New York, NY, USA
Posted on Tuesday, May 23, 2023
About incident.io
Global technology companies use incident.io to empower teams to run incidents from start to finish, by getting the right people involved in real-time on Slack.
Our platform integrates with tools you already use, with intuitive workflows and guiding actions to support your team through tough situations. Auto-generated timelines and post-mortems eliminate busy work and focuses effort on high impact work.
Rapidly fix and learn from incidents, so you can build more resilient products.
The Team
incident.io is changing the way that engineers communicate when things go wrong. We empower developers with innovative tools that work natively in their communication channels and streamline their incident response workflows. As we continue to expand, we are seeking a talented and motivated Demand Generation Specialist to join our marketing team.
Our marketing team is small but mighty! As a Demand Generation Specialist, you will play a crucial role in delivering high-impact campaigns from the earliest days of a company, and grow with us along the way. We have enormous growth goals and are looking for someone creative and entrepreneurial to help us achieve them.
What you'll be doing:
Lead Generation: Collaborate with the marketing team to develop and execute strategies to generate high-quality leads within the developer/engineering community.
Campaign Management: Plan, execute, and optimize multi-channel demand generation campaigns, including email marketing, content marketing, social media, paid advertising, and events, to engage and convert target audiences.
Copywriting: Light, short-form copywriting support, utilizing best practices, with various short-form campaign tactics, including emails, abstracts, scripts, and similar tactics
Marketing Automation: Utilize marketing automation tools to set up and manage lead nurturing campaigns, monitor lead scoring, and optimize the lead lifecycle.
Data Analysis: Track, measure, and report on key demand generation metrics, using data to identify trends, evaluate campaign effectiveness, and make data-driven recommendations for optimization.
This role could be ideal for you if you:
Have prior experience or internships in marketing or demand generation, particularly within the SaaS industry.
Have a strong understanding of marketing principles and best practices, with a passion for digital marketing and lead generation.
Are familiar with marketing automation platforms (e.g., HubSpot, Marketo) and CRM systems (e.g., Salesforce).
Are an excellent written and verbal communicator, with the ability to create compelling content and copy tailored to developers.
Are able to manage multiple projects simultaneously, meeting deadlines in a fast-paced and occasionally ambiguous environment
Our commitment to diversity
We embrace diversity at
incident.io
, and believe in creating supportive and inclusive environments where all of our employees can succeed. To build a product that's loved by everyone, we need a team with all kinds of different perspectives, experiences, and backgrounds. That's why we're committed to hiring people regardless of race, religion, colour, national origin, sex (including pregnancy, childbirth, and related medical conditions), sexual orientation, gender identity, age, neurodiversity status, disability status, or otherwise.
Got a question?