VP Finance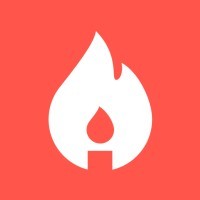 incident.io
Accounting & Finance
London, UK · Fairfax, VA, USA
Posted on Monday, May 22, 2023
About incident.io
Global technology companies use incident.io to empower teams to run incidents from start to finish, by getting the right people involved in real-time on Slack.
Our platform integrates with tools you already use, with intuitive workflows and guiding actions to support your team through tough situations. Auto-generated timelines and post-mortems eliminate busy work and focuses effort on high impact work.
Rapidly fix and learn from incidents, so you can build more resilient products.
We've raised $34 million, and we're only just getting started! Our current financial operation relies on an excellent, but external team of finance professionals. Until now, the Founders and Operations team have led the finance efforts, growing it to a team of four. We're now looking to bring some expertise in-house.
This is a rare opportunity to found an early Finance organisation and design it from the ground up.
What you will be doing
Building and leading a strategic finance function; managing forecasting, budgeting, cash flow, and investment strategy across all functions.
Working closely with and supporting the CEO and management team to set a strategy for deploying capital within the business. In future, assist in any future fundraising activity and/or M&A.
Developing and implementing systems and processes to increase business clarity by leveraging modern tools and automation. You will be responsible for ensuring that finance systems, processes and controls are of the highest calibre, appropriate for a business with aspirations for significant growth.
Driving commercial performance and using SaaS metrics and KPIs with a thorough understanding of pricing models for a business dealing with enterprise contracts, helping to accelerate our go-to-market strategy.
Hiring and developing a world-class finance team, building out the finance function from the ground up
About you
A data-driven finance leader in an emerging B2B SaaS business.
Strong focus on execution, with a performance-driven, 'get things done' mentality.
Capability to operate in a international and complex environment with multiple entities and globally dispersed teams.
Experience working with sales and revenue operations to ensure the business is capable of rapidly scaling without systemic limitations.
An excellent communicator; able to manage and influence key stakeholders, both external and internal.
Our commitment to diversity
We embrace diversity at
incident.io
, and believe in creating supportive and inclusive environments where all of our employees can succeed. To build a product that's loved by everyone, we need a team with all kinds of different perspectives, experiences, and backgrounds. That's why we're committed to hiring people regardless of race, religion, colour, national origin, sex (including pregnancy, childbirth, and related medical conditions), sexual orientation, gender identity, age, neurodiversity status, disability status, or otherwise.
Got a question?