Product Marketing Manager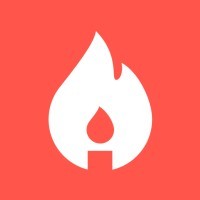 incident.io
Marketing & Communications, Product
New York, NY, USA
Posted on Friday, April 28, 2023
About incident.io
Global technology companies use incident.io to empower teams to run incidents from start to finish, by getting the right people involved in real-time on Slack.
Our platform integrates with tools you already use, with intuitive workflows and guiding actions to support your team through tough situations. Auto-generated timelines and post-mortems eliminate busy work and focuses effort on high impact work.
Rapidly fix and learn from incidents, so you can build more resilient products.
The Team
Our Marketing team is small but mighty! This is an exciting opportunity to join our growing team as our first Product Marketing leader. This is a highly strategic and visible role, reporting directly to incident.io's VP of Marketing.
We're looking for someone who can drive growth through the development of messaging and positioning for new product features, bring new products and features to market, help enable our sales team, ideate on key campaigns and go-to-market strategies, articulate our competitive differentiation, and evangelize new and innovative opportunities.
Over the last few years, we have solidified our product market fit, built a marketing team and expanded our sales motion, all on the backdrop of a changing landscape. This is an exciting opportunity to have an immediate impact on our product and customers.
What you'll be doing:
Working effectively to position our products and solutions and differentiate our offerings from the competition.
Helping to identify strategic market opportunities based on industry trends, customer/prospect feedback, competitive landscape, and other inputs.
Developing a deep understanding of users, customers and product features, and helping evangelize that understanding across the company.
Taking unique and strategic insights and translating them into compelling messaging, positioning, content, and campaigns that drive core marketing metrics and high-quality sales conversations.
Partnering with key stakeholders — from product to sales to marketing — to ensure consistency and quality of message throughout the funnel.
Bringing new products to market, leading new product and feature launches from start to finish.
Developing internal and external-facing sales collateral.
This role could be ideal for you if you:
Have experience leading product marketing in both product-led and sales-led environments
Posses strong writing skills with a flair for creative storytelling
Bias for action, with a demonstrated track record of delivering clear business result
Are a fast learner, self-starter who needs little/no oversight, strong project management skills, and the ability to multi-task on several projects
Are customer-obsessed, with a deep curiosity about the target audience, their journey, and the competition.
Our commitment to diversity
We embrace diversity at
incident.io
, and believe in creating supportive and inclusive environments where all of our employees can succeed. To build a product that's loved by everyone, we need a team with all kinds of different perspectives, experiences, and backgrounds. That's why we're committed to hiring people regardless of race, religion, colour, national origin, sex (including pregnancy, childbirth, and related medical conditions), sexual orientation, gender identity, age, neurodiversity status, disability status, or otherwise.
Got a question?