Customer Support Representative - Rotational Work Schedule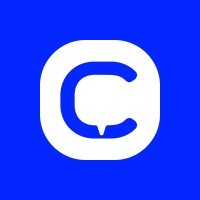 CloudTalk
Customer Service
Prague, Czechia
Posted on Wednesday, November 15, 2023
🚀 Global tech scale-up
🏖 Unlimited Paid Time Off
🌍 Work 100% remotely or from our offices (Bratislava, Prague)
💡Coaching sessions with our resident communications advisor
💰 Company Stocks
Working time is divided unequally into short and long weeks as follows:
Long weeks: Mon, Tu, Fri, Sat, Sun, working time 8:30am-9.00pm CET
Short weeks: Wed & Thu, working time 8:30am-9.00pmCET
In a month, you will have 2 long and 2 short weeks.
Working hours might vary.
About the company:
Cloudtalk is a next-generation business calling software with the best tool for managing all calls from one place.
With the support of our investors (Point 9 Capital in Germany, HenQ in the Netherlands as well as Presto Ventures and Orbit Capital in the Czech Republic), CloudTalk has grown into an industry leader over the last 4 years, with a globally distributed team of ~150 people and a world-class product (one of the highest-rated Contact Center Software and #2 in the SMB segment on G2🚀
Today, we take pride in delivering a solution used by more than 3000 teams of all sizes around the globe, in industries ranging from fintech to the education sector. CloudTalk is the VoIP solution of choice for well-known organizations like Fujitsu, Mercedes, Oyo, CoachHub, Nokia, Deel, and TIER.
About the role:
Whenever our clients have questions relating to our CloudTalk app, the Customer Support L1 team is the first point of contact between the client and our company. Our team wears this as a badge of honour. Representing the company proudly and maintaining a lasting relationship with clients, that's not for everyone! You will succeed in this role if you have a client-first mindset and enjoy working in a truly fast paced, international environment. This is an entry level role so don't worry, we'll teach you all you need to know.
What you will do:
Provide technical support in CloudTalk app to existing and new clients
Build and maintain a great relationship with customers
Communicate with clients from various backgrounds, nationalities and cultures
Contribute to improving our technical documentation and knowledge base, troubleshooting the documentation for both internal purposes and clients
Represent CloudTalk proudly and professionally
Contribute to CloudTalk app's continuous improvement
You will be a great fit if...
You are willing to cover the 12 h shift working hours (08:30-21:00 CET or 09:00-21:30 CET - divided into long and short weeks)
Fluent in English
You are able to take ownership over your work
You are proactive, not only reactive
You enjoy problem solving
You'll take the extra step to help the client
You are hungry for knowledge
Critical thinking and ability to take a stand
New technologies are close to your heart
You are a professional that enjoys working with people
Compassion and empathy are some of your top personality traits
Why you will love to be a CloudTalker:
🏖 Unlimited Paid Time Off
🌍 Work 100% remotely or hybrid from our offices (Bratislava or Prague)
🤩 CloudPerk - annual budget towards development, health and well-being
💲 Referral bonus up to 5000 EUR
💰 Company Stocks
💡Coaching sessions with our resident communications advisor
📚 Leaders Academy
👥 Virtual & physical team buildings
🏋🏼‍♀️ Multisport benefit card (only cz&sk market)
External Referral Program – Recommend a developer to people@cloudtalk.io and get a MacBook Air after a 3 months probation period.