Vice President of Customer Success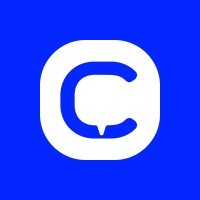 CloudTalk
Customer Service, Sales & Business Development
Portugal
Posted on Thursday, November 2, 2023
🚀 Lead and transform our global Customer Success & Support organization to help CloudTalk scale to €100m ARR.
📍 Location: while we prefer Portugal (as we are building out our commercial team there, led by our CRO), any European location is welcome. Currently, we have offices in Prague, CZ, and Bratislava, SK.
CloudTalk is the next-generation business communication software for managing calls and messages from one place.
We help 3,000+ revenue-driving sales and support teams deliver more with greater efficiency. Scale-ups like Deel and TIER join established companies like Nokia and Mercedes in delivering exceptional customer experiences with CloudTalk.
Our globally distributed team of 150+ is growing with the support of our amazing investors (including Point Nine). Together, we are on a path to build a sustainably growing centaur. We will do that by building the #1 AI business communication platform that boosts the power of the human mind.
About the role:
Over the last 4 years, we've grown into an industry leader with customers across the globe and a wide ACV range. Our plan is to nurture our existing motions and continue growing upmarket in our ICP. We expect you to lead and continue transforming our global Customer Success & Support organization to help CloudTalk scale to €100m ARR.

Reporting to the Chief Revenue Officer, you will own the entire post-sale customer journey. As a strategic member of our senior leadership team, you will define how we serve our customers. Together with your team, you will drive customer goals, product utilization, and revenue expansion by ensuring the engagement, success, retention, and growth of CloudTalk's customers.
What you will work on:
Scaling Success & Support: Leverage your experience and business acumen to scale our Success and Support teams. Transform the way they work to help them scale from €10m to €100m ARR.
Remote Team Leadership: Manage and empower our remote Customer Success team of 11 and the Customer Support team of 17, fostering collaboration and innovation while ensuring our clients achieve their goals.
Customer Insights: Capitalize on your track record of identifying core challenges and opportunities in the customer journey. Translate these insights into actionable steps within a playbook, driving exceptional customer experiences and NPS.
Strategic Advisory: Demonstrate your expertise in understanding customers' business challenges and providing strategic advice, reinforcing the value of our product or service.
Data-Driven Approach: Leverage your experience in data analysis to evaluate customer health, CS, and Support team performance and drive continuous improvement. Familiarity with CS/support tools and platforms, such as Gainsight, Plan Hat, ChartMogul, HubSpot, and Totango, is essential.
KPI Ownership: Take full ownership of gross churn, expansion, advocacy, and Net Revenue Retention (NRR) goals. Your leadership will be instrumental in achieving these critical outcomes.
Strategic Growth: Harness your strong sales and business orientation to design and execute expansion strategies that increase revenue across our customer base. Your adeptness in contract negotiations, renewals, and understanding of customer lifetime value will be key.
C-Level Engagement: Cultivate and maintain relationships with C-level executives within customer organizations, gaining a deep understanding of their business goals and aligning solutions accordingly.
Interpersonal Excellence: Excel at building and nurturing relationships both within our organization and with our clients. Your ability to communicate effectively, empathize with team members and clients, and navigate complex interpersonal situations will be paramount.
What's in it for you:
Driving seat: You have the opportunity to re-imagine CloudTalk's customer journey from A-Z and drive us to €100m ARR.
Innovation: Lead the AI revolution and help us build the #1 AI business communication platform that enhances the power of the human mind.
Leadership: Join a fast-moving and value-driven leadership team. You will work with our newly-appointed CRO who grew 360learning from 0 to $60m ARR.
Community: Learn and grow with successful VP & C-level peers in the Point Nine network, including our GTM advisor & COO of TravelPerk.
You will be a great fit if you demonstrate the following:
Relevant Background: 5+ years as a senior Success leader in a B2B SaaS with a proven track record of scaling customer-facing teams in a remote environment.
Strategic Advisory: Deeply care about understanding customer challenges and advising them strategically. You read between the lines and elevate customers' own understanding of their business.
Business Acumen: Exhibit strong sales and interpersonal skills, including the ability to build C-level relationships. You increase customer value, both actual and perceived. And you help us capture our fair share.
Data and Enablement: Enable your teams with a data-driven and technology-supported approach. When others like to throw people at problems, you look hard at the data and rethink your approach.
Bonus Points: While not required, we will be excited if you have experience also leading Support. Understanding the CCaaS/UCaaS space is a big plus.
Why you will love to be a CloudTalker:
🌍 Work 100% remotely or hybrid from our offices (Bratislava or Prague)
⏳ Flexible working hours
🤩 CloudPerk - annual budget towards development, health and well-being
💲 Referral bonus up to 5000 EUR
💰 Company Stocks
💡Coaching sessions with our resident communications advisor
📚 Leaders Academy
👥 Virtual & physical team buildings
What you can expect of our hiring process:
Introductory call
Discovery video call with the CRO
Culture Assessment with the VP, People
Discovery video call with another member of the Executive team
Case study presentation with the CRO and the CEO
Short video call with our GTM advisor
Get to know the team with Head of Support and Head of CS
Offer