Voice Engineer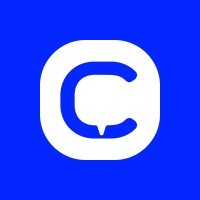 CloudTalk
Other Engineering
Prague, Czechia
Posted on Thursday, October 26, 2023
🚀 Global tech scale-up
🏖 Unlimited Paid Time Off & flexible work hours
🌍 Work 100% remotely or from our offices (Bratislava, Prague)
📈 Company Stocks
💲 Referral bonuses up to 5000EUR
This position is location-flexible. For advertising purposes, we might advertise in different locations.
About the role:
The Voice Team stands at the core of our technical solution. This team ensures that all calls are not only connected but also maintained with high quality. While call connection is vital, the team also navigates through numerous other complex scenarios, such as call transfers and recordings, among others. Our role encompasses overseeing all services, including Asterisk and Kamailio, ensuring they not only operate seamlessly but also perform optimally.
What's in it for you:
Hey there! So, our mission? It's a bit of a beast. We're on top of monitoring our services, jumping on any potential issues, and also juggling to keep everything running smoothly for a growing number of customers and users. And yep, we're all about keeping costs down and performance tip-top while we're at it. We're always stumbling onto new things to learn every day and, honestly, we're total nerds about it. Think you can pitch in and help us tackle this? If so, you're just the kind of teammate we're looking for!
What you will do:
Build and operate Voice services with high performance, scalable and zero downtime releases in the AWS environment.
Take care of the smooth running of our infrastructure.
Participate in the development of automation and scaling of our infrastructure.
Create simple scripts for automation.
Improve CloudTalk security.
Most importantly, you have the desire to collaborate across teams on best practices to build, test and operate services at scale.
What we are looking for:
Knowledge of Linux server administration.
Knowledge of network protocols at the CCNA level.
Knowledge of VoIP is an advantage.
Strong problem-solving, decision-making and critical-thinking skills.
Breadth of DevOps experience in building tools and frameworks, with an understanding of continuous deployment processes.
Team player with commitment.
You can work with these technologies:
VoIP technologies: Asterisk, Kamailio, rtpengine, WebRTC.
Other technologies: Amazon AWS, MongoDB, MariaDB, Redis, Cloudflare, Nginx, ElasticSearch, Kafka, Ansible, Datadog, Sentry.
Monitoring and backup tools: Zabbix, Grafana, Bareos.
Our way of working:
Quick iterations, Agile dev, MVPs, improvements on the go. Technologies are evolving as we speak in our field. If you enjoy building new things and learning on the go, you will like it here. You will also be able to participate in our product with the whole team.
What to expect from the hiring process:
30-min call with our Talent Acquisition Team
60-min call with our Engineering Manager and Product Manager
60-min technical call with the Team
45-min Value-fit call
About CloudTalk:
Cloudtalk is a next-generation business calling software with the best tool for managing all calls from one place.
With the support of our investors (Point 9 Capital in Germany, HenQ in the Netherlands as well as Presto Ventures and Orbit Capital in the Czech Republic), CloudTalk has grown into an industry leader over the last 4 years, with a globally distributed team of ~150 people and a world-class product (one of the highest-rated Contact Center Software and #2 in the SMB segment on G2🚀
CloudTalk is helping companies all over the world to improve their customer experience and sales results through faster, personalized, and reliable phone conversations. Today, we take pride in delivering a solution used by more than 3000 teams of all sizes around the globe, in industries ranging from fintech to the education sector. CloudTalk is the VoIP solution of choice for well-known organizations like Fujitsu, Mercedes, Oyo, CoachHub, Nokia, Deel, and TIER.