Senior Office and Engagement Manager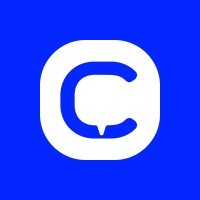 CloudTalk
Bratislava, Slovakia
Posted on Friday, October 20, 2023
🚀 Global tech scale-up
🏖 Unlimited Paid Time Off & flexible work hours
💡Coaching sessions with our resident communications advisor
💰 Company Stocks
💰 Salary: 1800-2200 EUR gross/month


About the role
Are you deeply passionate about curating a world-class employee experience, whether within our headquarters or across digital realms? Do you thrive on orchestrating team-building initiatives that strengthen collaboration and elevate engagement? Are you equally enthusiastic about understanding employee satisfaction patterns, optimizing company benefits schemes, and evaluating their impact on overall performance?

If this resonates with you, you've landed in the right place.

What you will work on:
Newbies Welcome: Take charge of distributing the welcome package and participate in delivering the online orientation session for our new joiners.
Workspace Magic: Cultivate a delightful working environment within our Bratislava headquarters, catering to approximately 20 employees. This encompasses orchestrating seamless processes, handling post office requests, sending and receiving deliveries, administering health and safety registrations, organizing celebratory events, and engaging after-work activities.
Strategic Collaboration: Collaborate closely with our management team and the CEO, readily addressing any ad hoc requests that may arise, approx. 3 hours per week.
Visitor Hospitality: Ensure that office visitors receive a warm welcome by providing pre-arrival information and a hospitable reception upon their arrival at our office.
Digital Community Engagement & Presence: Spearhead proactive internal communication initiatives and foster a lively digital presence to engage our remote CloudTalk community. Approximately 75% of CloudTalk's workforce operates remotely, with the majority located in Europe, and some beyond. We are looking for someone who doesn't shy away from public speaking or moderating events internally.
Benefits management: Multisport cards registrations, handling registrations for sessions with our internal communications coach, etc. Also, gathering feedback to identify improvements.
Knowledge Management: Keep our company wiki guides up to date at all times, ensuring easy accessibility and relevance to support efficient operations.
Team Building Mastery: Proactively collaborate with the department leads in the organization of physical team-building events that strengthen team cohesion.
Data-Driven Insights: Compile reports detailing the utilization of employee benefits, office attendance, and any requested ad hoc reports to inform decision-making.
Innovative Solutions: Proactively ideate and propose innovative solutions aimed at improving processes, enhancing operational efficiency within our office and digital platforms, refining communication strategies, and elevating engagement among both on-site and remote employees.
Note: This job requires ⅘ days' presence in the office

You'll be a great fit if...
You have at least 2 years experience in a similar role
You have experience with organizing physical or digital events
You are fluent in English and Slovak
You demonstrate good stakeholder management
You are results-oriented - focusing on achieving measurable results
You are personable, with good public presence - able or willing to stand in front of the crowd and moderate an event internally
You are able to keep your work organized in a fast-paced environment
You are proficient with Excel spreadsheets or Google spreadsheets
Bonus points if..
You have experience in a startup environment
You have experience in a remote or hybrid company
You are familiar with project management tool experience - e.g. Asana or Notion
Why you will love to be a CloudTalker:
🏖 Unlimited Paid Time Off
⏳ Flexible working hours
🤩 CloudPerk - annual budget towards development, health and well-being
💲 Referral bonus up to 5000 EUR
💰 Company Stocks
💡Coaching sessions with our resident communications advisor
📚 Leaders Academy
👥 Virtual & physical team buildings
🏋🏼‍♀️ Multisport benefit card (only cz&sk market)


What to expect from our hiring process:
Assignment
20min coffee with Martin, our CEO
Do you not meet 100% of the requirements? Apply anyway! :)

About CloudTalk
Cloudtalk is a next-generation business calling software with the best tool for managing all calls from one place.

With the support of our investors (Point 9 Capital in Germany, HenQ in the Netherlands as well as Presto Ventures and Orbit Capital in the Czech Republic), CloudTalk has grown into an industry leader over the last 4 years, with a globally distributed team of ~150 people and a world-class product (one of the highest-rated Contact Center Software and #2 in the SMB segment on G2🚀

Today, we take pride in delivering a solution used by more than 3000 teams of all sizes around the globe, in industries ranging from fintech to the education sector. CloudTalk is the VoIP solution of choice for well-known organizations like Fujitsu, Mercedes, Oyo, CoachHub, Nokia, Deel, and TIER.