Senior Product Marketing Manager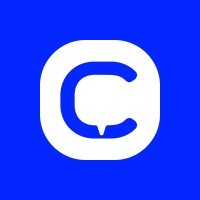 CloudTalk
Marketing & Communications, Product
Spain
Posted on Friday, October 6, 2023
🚀 Global tech scale-up
🏖 Unlimited Paid Time Off & flexible work hours
🌍 Work 100% remotely or from our offices (Bratislava, Prague)
💡Coaching sessions with our resident communications advisor
💰 Company Stocks
This position is location-flexible. For advertising purposes, we might advertise in different locations.
Cloudtalk is a next-generation business calling software with the best tool for managing all calls from one place.

With the support of our investors (Point 9 Capital in Germany, HenQ in the Netherlands as well as Presto Ventures and Orbit Capital in the Czech Republic), CloudTalk has grown into an industry leader over the last 4 years, with a globally distributed team of ~150 people and a world-class product (one of the highest-rated Contact Center Software and #2 in the SMB segment on G2🚀

CloudTalk's SaaS solution allows customer support and sales teams to automate their workflows without any coding and makes customer experience a true competitive advantage by allowing businesses to connect faster, easier and more efficiently with their customers.

Today, we take pride in delivering a solution used by more than 3000 teams of all sizes around the globe, in industries ranging from fintech to the education sector. CloudTalk is the VoIP solution of choice for well-known organizations like Fujitsu, Mercedes, Oyo, CoachHub, Nokia, Deel, and TIER.


About the role
Product Marketing Managers at CloudTalk help tell the story about the value of how CloudTalk helps to unlock the potential of sharing and contribution. As a Product Marketing Manager, you understand our customers, our community, and the challenges they face. You write about their story and help them understand how CloudTalk can help them become the heroes they really are.
As a Product Marketing Manager, you will work closely with a wide range of cross-functional teams (Product, Marketing, Sales) to turn competitive insights into actionable advantages for CloudTalk's go-to-market motion. To achieve this ambition, you will organize and distill competitive intelligence, educate our teams, and create specific competitive playbooks and content that increase our share of the market.
What's in it for you?
Work cross-functionally with CloudTalk's stakeholders including directors, C-level and the CEO
Engage in diverse and high-impact projects from developing playbooks to influencing the product roadmap
Directly influence how CloudTalk's innovative SaaS solution helps businesses around the world and help shape CloudTalk's narrative and impact on the market
Have a front-row seat through CloudTalk's journey to $100m ARR! 🚀


What you will work on:
Research and define our buyer and user personas (ICP), including their specific needs, pain points, and goals.
Research, document, and operationalize particular customer use cases and problems that CloudTalk solves.
Identify and define the key value drivers that differentiate CloudTalk in the market.
Develop, organize, and maintain a competitive information repository, both internal and external facing (website pages, presentations, demos, and other assets).
Collaborate with Sales Enablement to enable the sales teams to confidently and proactively pitch CloudTalk in competitive situations.
Develop competitive playbooks (discovery, positioning, messaging, objection handling, scripts, battle-cards, ROI tools, etc.) for specific markets or competitors to drive GTM campaigns.
Translate competitive developments into meaningful 'so-what' and 'why' insights for CloudTalk's GTM strategy.
Partner with sales, product management, customer success, and engineering teams to refine and evolve our product roadmap.
Leverage technical insight about CloudTalk products and competitor products to influence the overall product strategy and roadmap.


You will be a great fit if…
You understand the B2B SaaS market dynamics, the competition, and customer needs
You have experience working with similar buyer and user personas (sales and customer support teams)
You have experience developing customer and user personas (ICP)
You have experience in developing competitive collateral (e.g. playbooks, content, decks, demos, webinars, videos, battle cards, ROI tools, etc.) and collaborating with GTM teams (Marketing & Sales) on competitive response situations.
You have hands-on experience installing, configuring, evaluating, and analyzing competitive and complementary technologies to compare and differentiate them.
You are able to move iteratively with speed and urgency.
You have written and verbal communication fit to engage with potential customers and internal stakeholders
You are fluent in English, German or Spanish will be a plus

Bonus Points if…
You understand the cell-center software/sales software/ customer support software market dynamics
You have prior experience in Product Development


Why you will love to be a CloudTalker:
🏖 Unlimited Paid Time Off
🌍 Work 100% remotely or hybrid from our offices (Bratislava or Prague)
⏳ Flexible working hours
🤩 CloudPerk - annual budget towards development, health and well-being
💲 Referral bonus up to 5000 EUR
💰 Company Stocks
💡Coaching sessions with our resident communications advisor
📚 Leaders Academy
👥 Virtual & physical team buildings
🏋🏼‍♀️ Multisport benefit card (only cz&sk market)
Do you not meet 100% of the requirements? Apply anyway! :)


What to expect from our hiring process:
Call with our Talent Acquisition team
Intro call with David, our CMO
Assignment
Follow-up call with David and another Sr leader
Values-fit call