Copywriter (Spanish Speaker)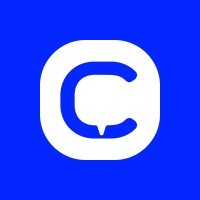 CloudTalk
Marketing & Communications
Prague, Czechia
Posted on Thursday, September 28, 2023
Please include your portfolio when submitting your application.
🚀 Global tech scale-up
🏖 Unlimited Paid Time Off & flexible work hours
🌍 Work 100% remotely in Europe or from our offices (Bratislava, Prague)
💡Coaching sessions with our resident communications advisor
💰 Company Stocks

This position is to on a full-time basis with CloudTalk, not on a project basis.
This position is location-flexible. For advertising purposes, we might advertise in different locations.


How would you like to work for a global SaaS scale-up and a world-class product? (#5 highest-rated Contact Center Software and #2 in the SMB segment on G2) 🚀
Join a team of 20 savvy marketers and put your writing prowess to work with CloudTalk – craft compelling content that captivates and entices new visitors to our website.

What's in it for you?
Collaborate with multiple stakeholders at different levels and teams (i.e. Sales, Customer Success, Graphic Design, etc)
Collaborate on quarterly OKR strategy and take ownership of OKR execution and evaluation
Work on content strategy and eventually on the broader marketing strategy
Have a front-row seat and growth opportunities through CloudTalk's journey to $100m ARR! 🚀

What you will work on:
Create content according to the latest trends, own research, or keyword analysis
Write unique SEO-oriented blog articles on a given topic with an independent search for materials
Write guest posts, PR articles, and copy for product landing pages
Optimize blogs to attract organic search traffic and ensure high-quality content layouts
Craft promotional materials: texts on banners, posts for social networks, etc.,
Collaborate with a team of internal and external content creators to concept, write, and edit various types of content. Ensure to publish only high standard marketing materials
Assist in the creation of other types of content (video, webinar, audio, images, presentations, infographics, etc.)
Work with the SEO team to conduct simple keyword research and use SEO guidelines to increase web traffic.

You'll be a great fit if...
You are fluent in German and English
You have experience with professional B2B writing
You have detailed proofreading skills
You are curious to dig in and research a topic
You have an interest in technology and innovation – you need to understand our product and competitors' products to be able to attract the target audience
You have excellent communication skills, written and verbal
You have great project management skills, able to switch gears and manage multiple projects and deadlines
You have a growth mindset - a willingness to learn, while also offering your own insights, suggestions, and feedback.

Bonus points if…
You have a background in communications, journalism, PR publishing, or market research
You have knowledge about SaaS, software, and online tools,
You have an understanding of SEO principles and how to incorporate them into content
You are familiar with Content Management systems (e.g., WordPress)
Why you will love to be a CloudTalker:
🏖 Unlimited Paid Time Off
🌍 Work 100% remotely or hybrid from our offices (Bratislava or Prague)
⏳ Flexible working hours
🤩 CloudPerk - annual budget towards development, health and well-being
💲 Referral bonus up to 5000 EUR
💰 Company Stocks
💡Coaching sessions with our resident communications advisor
📚 Leaders Academy
👥 Virtual & physical team buildings
🏋🏼‍♀️ Multisport benefit card (only cz&sk market)


Please include your portfolio when submitting your application.

What to expect from our hiring process:
Application attaching portfolio
30min interview with Effie, our TA Manager
45min interview with Milan, our SEO & Content Director
Task
Values-fit interview
About CloudTalk
CloudTalk is the next-generation business calling software.
It allows customer support and sales teams to automate their workflows without any coding and makes customer experience a true competitive advantage by allowing businesses to connect faster, easier and more efficiently with their customers.
Founded in 2018, CloudTalk has grown into an industry leader over the last 4 years, with a globally distributed team of ~200 people from 30 different countries, and offices in Bratislava and Prague.
Today, we take pride in delivering a solution used by more than 2500 teams of all sizes around the globe, in industries ranging from financial services to the education sector. CloudTalk is the VoIP solution of choice for well-known organizations like Fujitsu, Mercedes, Oyo, CoachHub, Nokia, Deel and TIER.
This is our story. Do you wanna be part of it?