Senior Product Manager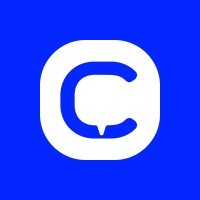 CloudTalk
Product
Spain
Posted on Thursday, September 28, 2023
🚀 Global tech scale-up
🏖 Unlimited Paid Time Off & flexible work hours
🌍 Work 100% remotely in Europe or from our offices (Bratislava, Prague)
💡Coaching sessions with our resident communications advisor
💰 Company Stocks
This position is location-flexible. For advertising purposes, we might advertise in different locations.
About the role
As a company scales from 20 people to 200+, how they manage their teams changes in major ways. If you believe in a world where the customer experience, powerful data, and convenient customization are key to this scaling, this is the role for you.
Alongside an experienced Engineering Manager, you'll lead the team which manages our admin dashboard for user provisioning, workflow automation & inbound calling, team analytics, and more. . And, create a scalable approach for our technologies alongside the Product and Platform teams.

What's in it for you:
Work with a Senior Engineering team and own the strategy for your product
Scale key areas for mid-market & enterprise teams, including user management, billing, and campaign calling.
Create powerful inbound calling and workflow automation which allows managers to personalize & integrate their calling software to their customers and their business needs
Expand reports and quality assurance in one of the most advanced analytics products in telephony today.
Leverage industry-leading technologies like GraphQL & machine learning to create a word-class user experience

What you will work on:
Work with your team to define the best technologies and approaches for scaling backoffice admin and reporting that will support multiple departments and teams of 1000+
Understand the day-to-day needs, underlying problems, and key motivations of the Sales and Support team managers using your product.
Draft proposals which convey the impact and business value of each proposed solution
Work with other product, design & engineering teams create and prioritize your roadmap
Keep up with industry standards for telephony and B2B SaaS technologies
Create measurable success and health metrics for the team and your product with Data team and other Prodct & Platformteams
Deliver "end-to-end" feature lifecycle from custom discovery, product requirements, architecture design, engineering discovery, implementation, testing, release and monitoring
Play an active role in ensuring quality with engineering & QA teams during implementation and testing
Work with R&D leadership on a vision for your team and a strategy to achieve this vision
You will be a great fit if…
You have past product management experience in a product-led company (ideally SaaS).
You have experience managing a central B2B product
You have proven experience creating clear, compelling explanations of the business value and impact of engineering initiatives
You have a focus on creating measurable impact
You are flexible communicator with strong written communication skills
You are a guardian of your and your team's focus
You are a critical thinker hungry to learn
You are stress resilient


Bonus points if…
You have some development or software engineering experience
You have experience as a technical product manager for telephony
You have previous experience in a team that combines voice engineering and software engineering

Why you will love to be a CloudTalker:
🏖 Unlimited Paid Time Off
🌍 Work 100% remotely in Europe or hybrid from our offices (Bratislava or Prague)
⏳ Flexible working hours
🤩 CloudPerk - annual budget towards development, health and well-being
💲 Referral bonus up to 5000 EUR
💰 Company Stocks
💡Coaching sessions with our resident communications advisor
📚 Leaders Academy
👥 Virtual & physical team buildings

What to expect from our hiring process:
30min interview with our recruitment team
60min interview with our Allie, our Product Manager Lead, and an Engineering Manager
45min interview with Allie and Peter, our CPO
Values-fit interview
About CloudTalk
CloudTalk is the next-generation business calling software.
It allows customer support and sales teams to automate their workflows without any coding and makes customer experience a true competitive advantage by allowing businesses to connect faster, easier and more efficiently with their customers.
Founded in 2018, CloudTalk has grown into an industry leader over the last 4 years, with a globally distributed team of ~200 people from 30 different countries, and offices in Bratislava and Prague.
Today, we take pride in delivering a solution used by more than 2500 teams of all sizes around the globe, in industries ranging from financial services to the education sector. CloudTalk is the VoIP solution of choice for well-known organizations like Fujitsu, Mercedes, Oyo, CoachHub, Nokia, Deel and TIER.
This is our story. Do you wanna be part of it?