Senior Account Executive (Mid-Market - LATAM & Portugal)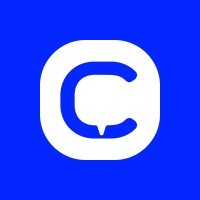 CloudTalk
Sales & Business Development
São Paulo, SP, Brazil
Posted on Tuesday, August 22, 2023


🚀 Global tech scale-up
🏖 Unlimited Paid Time Off & flexible work hours
🌍 Work 100% remote
💡Coaching sessions with our resident communications advisor
📈 Company Stocks
💲 Uncapped sales bonuses


About the role:
Looking for an opportunity to excel in a fast-paced startup environment? Look no further!
Join us as an Account Executive in our fast-paced startup environment! Work alongside a team of 30 passionate sales professionals, connecting with SMB and mid-market clients in the LATAM region and showcasing our cutting-edge cloud communications solution. With a strong emphasis on outbound sales and a positive attitude towards hunting your own leads, you'll have the freedom to build your own pipeline and unleash your sales prowess.
We value adaptability, resilience, and a willingness to roll up your sleeves in a startup environment. Every day will bring new challenges and opportunities, and we'll rely on your entrepreneurial spirit to navigate through them. Join a team of go-getters, thinkers, and creatives who aren't afraid to make things happen.
If you're ready to embrace the challenges and rewards of a startup environment and be part of a team that lives and breathes innovation, creativity, and growth, then CloudTalk is the place for you.


What you'll work on:
Run discovery & demo calls with prospects that SDRs prepared for you - validate prospects needs and problems and outline the best possible solution that CloudTalk can offer
Build your own pipeline of potential clients
Clearly articulate and demonstrate our value proposition, creating excitement and enthusiasm among prospects
Manage & close SMB and mid-market clients in LATAM and Portugal
Work together, share and collaborate with SDRs, other AEs, CSMs, Rev Ops, tech consultants, etc. and make sales fun :)


You'll be a great fit if…
You have 2+ years of experience as a closer in the SaaS industry
You have experience with mid-market deals (ACV €30k - €60k)
You have experience with outbound sales and a positive attitude towards hunting own leads
You have experience working in a startup environment
You are enthusiastic and passionate, willing to roll up the sleeves to ensure deals
You have excellent communication/presentation skills and ability to ask the right questions
You are a self-starter, eager to bring ideas in
Bonus points if…
You have Knowledge of the Telco world

Why you will love to be a CloudTalker:
🏖 Unlimited Paid Time Off
💲 Referral bonus up to 5000 EUR
💲 Uncapped sales bonuses
💰 Company Stocks
🌍 Work 100% remotely
⏳ Flexible working hours
🤩 CloudPerk - annual budget towards development, health and well-being
💡Coaching sessions with our resident communications advisor
📚 Leaders Academy
👥 Virtual & physical team buildings


About CloudTalk
Cloudtalk is a next-generation business calling software with the best tool for managing all calls from one place.
CloudTalk is helping companies all over the world to improve their customer experience and sales results through faster, personalized and reliable phone conversation. Today, we take pride in delivering a solution used by more than 3000 teams of all sizes around the globe, in industries ranging from fintech to the education sector. CloudTalk is the VoIP solution of choice for well-known organizations like Fujitsu, Mercedes, Oyo, CoachHub, Nokia, Deel and TIER.

Founded in 2018, CloudTalk has grown into an industry leader over the last 4 years, with a globally distributed team of ~200 people from 30 different countries, and offices in Bratislava and Prague.
You'll find freedom, innovation, creativity and accountability. You'll feel challenged and learn a lot. Sure, you'll have good days and bad days. But you won't have boring days. Most importantly, though, you'll feel like your work has the potential to have a real impact on your team and the lives of our customers and our community. We care about our mission and we live it everyday.
This is our story . Would you like to be part of it?