Sales Manager, Business Development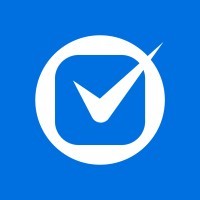 Clio
Sales & Business Development
Multiple locations
Posted on Saturday, November 18, 2023
Summary:
We're looking for a Sales Manager to join our Business Development Sales team. This role is open to candidates across Canada (excluding Quebec).
Who you are:
This role is for someone who thrives in a rapid-growth and high-velocity environment. This person is a dedicated professional eager to grow Clio's customer base by managing their team to excel in interacting with prospective clients on Clio's Suite offerings. Highly organized and agile, the ideal candidate will focus on positioning their team to engage with new accounts in the Velocity segment while being confident, articulate, and sensitive to the prospects' needs while developing relationships.
What your team does:
Our Business Development Representative team is a critical part of the engine that drives interest in Clio's product offerings across our prospective customer base. They work with new customers to provide sound advice, offer solutions to complex problems using strong business acumen and resourcefulness. Through a mix of cold calling, engaging with MQLs and reviving old nurtured leads your team will create qualified sales opportunities for our Account Executive teams that directly impact Clio's revenue growth.
What you'll work on:
Manage and grow high performing business development teams;

Responsible for exceeding sales targets. You will be taking over one of our existing teams of BDRs serving our Velocity segment

Identify areas for improvement and take an active role in coaching and developing dynamic teams;

Recruit team members for ongoing and future headcount needs;

Hold team members accountable to sales metrics and KPI's;

Work closely with Sales Leadership and cross functional teams;

Collaborate closely with business operations teams to analyze results and see opportunities to improve systems, processes, and programs;

Coordinate with stakeholders in each of the sales segments to ensure consistent and ongoing alignment;

Participate in leadership of the Hub office as required;

Other duties as required.
​
What you may have:
Demonstrated success as both a top performing sales person and team leader/manager;

Minimum of 1 years of experience developing sales teams through regular 1:1's, continuous training and coaching;

Experience working in fast paced and high growth technology companies;

A track record of developing people and building high velocity sales teams;

Extraordinary communication and organizational skills. Ability to gain buy-in and motivate a team;

A competitive mindset.
​
Serious bonus points if you have:
Sales experience and training at a leading tech/IT company;

Experience at a SaaS company;

Experience with cold calling and cold outreach;

Strong understanding of sequencing and cadences (Salesloft/ Outreach).
What you will find here:
Compensation is one of the main components of Clio's Total Rewards Program. We have developed a series of programs and processes to ensure we are creating fair and competitive pay practices that form the foundation of our human and high-performing culture.

Some highlights of our Total Rewards program include:
The expected new hire base salary range for similar roles within Clio is $70,000 - $118,800. The expected new hire commission range for similar roles within Clio is $43,200 - $64,800. The opportunity to earn commissions beyond the stated amounts are possible as commission earnings are uncapped.

Competitive, equitable salary with top-tier health benefits, dental, and vision insurance

Hybrid work environment, with encouragement for local Clions (Vancouver, Calgary, Toronto, and Dublin) to be in office min. once per week on our Anchor Day.

Flexible time off policy, with an encouraged 20 days off per year.

$1800 per year towards wellness and a $500 work from home stipend at the start of employment

$2000 annual counseling benefit

RRSP matching and RESP contribution

Clioversary recognition program with special acknowledgement at 3, 5, 7, and 10 years
*Please note that the expected new hire salary range provided is derived from a group of like roles within Clio. The final offer amount for this role will be dependent on geographical region, applicable experience, and skillset of the candidate.
Diversity, Inclusion, Belonging and Equity (DIBE) & Accessibility
Our team shows up as their authentic selves, and are united by our mission. We are dedicated to diversity, equity and inclusion. We pride ourselves in building and fostering an environment where our teams feel included, valued, and enabled to do the best work of their careers, wherever they choose to log in from. We believe that different perspectives, skills, backgrounds, and experiences result in higher-performing teams and better innovation. We are committed to equal employment and we encourage candidates from all backgrounds to apply.
Clio provides accessibility accommodations during the recruitment process. Should you require any accommodation, please let us know and we will work with you to meet your needs.
Learn more about our culture at clio.com/careers