Director, Engineering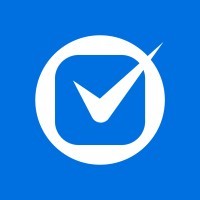 Clio
Software Engineering
Multiple locations
Posted on Saturday, November 18, 2023
Summary:
As a key member of Clio's engineering organization, the Director of Engineering will lead a group of managers and engineers who share your love for new ideas. Together, you and your team will rethink how lawyers operate every day, simplifying tasks, transforming their work and setting new standards. Your impact will go beyond normal boundaries, reshaping the future of law and making a real difference in its core.

What You'll Work On:
Roll up your sleeves and deep dive into the technology & code to get things done and help managers & developers better understand what is possible

Directly supervise, mentor, and collaborate with engineering managers and individual contributors who are in the thick of it every day.

Navigate the challenges of transitioning from the current state to a future where documents are handled seamlessly and efficiently.

Partner with leadership in Product Management and Product Design to envision, develop, and execute on our product roadmap.

Work closely with the Recruiting/People team to actively recruit and hire top talent to support Clio's ambitious growth plans for our documents team/function
About you:
Experienced director or senior engineering leader who's still comfortable pushing code to production when necessary

Proven track record in scaling services and systems with experience in projects built for scalability

Adept at managing and mentoring high-performing teams, nurturing talent, and guiding individuals toward professional growth and development

Experienced in crafting long-term strategies and managing technical roadmaps that pave the way for future growth

Successful running agile organizations at scale, with a sense of urgency to deliver quality software to solve customer problems

Demonstrated experience in promoting positive culture and diversity throughout a large engineering organization to achieve transformational change
What you will find here:
Compensation is one of the main components of Clio's Total Rewards Program. We have developed a series of programs and processes to ensure we are creating fair and competitive pay practices that form the foundation of our human and high-performing culture.

Some highlights of our Total Rewards program include:
The expected salary range* for Canadian Applicants for similar roles within Clio is: $210,000 to $320,000 CAD

This role has a separate set of US region-specific salary ranges.

Competitive, equitable salary with top-tier health benefits, dental, and vision insurance

Hybrid work environment, with encouragement for local Clions (Vancouver, Calgary, Toronto, and Dublin) to be in office min. once per week on our Anchor Day.

Flexible time off policy, with an encouraged 20 days off per year.

$1800 per year towards wellness and a $500 work-from-home stipend at the start of employment

$2000 annual counselling benefit

RRSP matching and RESP contribution

Clioversary recognition program with special acknowledgement at 3, 5, 7, and 10 years

*Please note that the expected new hire salary range provided is derived from a group of like roles within Clio. The final offer amount for this role will be dependent on geographical region, applicable experience, and skillset of the candidate.
Diversity, Inclusion, Belonging and Equity (DIBE) & Accessibility
Our team shows up as their authentic selves, and are united by our mission. We are dedicated to diversity, equity and inclusion. We pride ourselves in building and fostering an environment where our teams feel included, valued, and enabled to do the best work of their careers, wherever they choose to log in from. We believe that different perspectives, skills, backgrounds, and experiences result in higher-performing teams and better innovation. We are committed to equal employment and we encourage candidates from all backgrounds to apply.
Clio provides accessibility accommodations during the recruitment process. Should you require any accommodation, please let us know and we will work with you to meet your needs.
Learn more about our culture at clio.com/careers