Senior Product Manager, Courts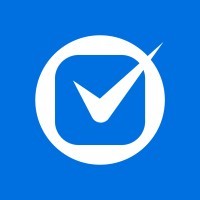 Clio
Product
Remote · Canada
Posted on Saturday, November 11, 2023
Summary:
We are currently seeking a Senior Product Manager to join our Courts Team. This role can be performed from one of our Canadian offices, or remotely, or a combination of both. Some exceptions may apply.
What your team does:
As the Senior Product Manager for our Clio File product, you'll play a pivotal role in advancing our portfolio of products aimed at making it easier for our customers to work with the Courts, a key pillar of our overarching strategic vision.
This sector is not merely a focal point of investment for us; it's the bedrock upon which our Access to Justice initiatives are built.
Your expertise in product management will blend seamlessly with a specialized focus on judicial products, empowering you to shape our trajectory in this untapped market. You'll serve as the nexus between the business, our customers, and judicial stakeholders, decoding their needs and translating them into actionable plans.
Leveraging cross-functional collaboration, you'll work closely with engineering and design teams to deliver on the meticulously crafted vision, strategy and roadmap that you oversee. Your leadership in this high-impact role will not only drive product excellence but also contribute to transformative changes within the legal ecosystem.
What you'll work on:
Product Leadership + Execution: In collaboration with your Developer and Designer counterparts (your triad) you will drive successful outputs and outcomes for customers interacting in litigation and court cases. Working from the overarching strategy set by leadership you will build products and features that help our customers get their documents in and out of courts with ease, track their case status and prepare for litigation.
​
Strategy and Prioritization: You will drive customer and market research, identify opportunities within our Clio Courts suite, develop unbiased business cases and determine priorities that help Clio improve how we prepare customers for court. You will build conviction in the initiatives that you chose to invest in and be willing to pivot when priorities change or new information comes to light.
Market and Customer Understanding: We truly believe that the success of our customers comes first so expectations for Product Managers to be the expert on the user is high. As such, constant communication with customers, (existing, churned and prospect), as well as a deep understanding of the markets in which we operate will be expected. This will be complemented by deep quantitative data to complete the customer picture.
​
Partnerships: You'll act as the product liaison for partnerships, focusing on the technical complexities and user experience considerations that come with integrating third-party services.
​
Coaching and Mentoring: Clio will look to you to coach and mentor other Product Managers in their craft and, in conjunction with product leadership, contribute to the continuous up-leveling of the product function and contributing to the culture as a whole.
What you bring:
Proven track record of having independently taken multiple products or features from ideation to launch.

Minimum of 3+ years in a hand-on product management role at a software development company

Exceptional attention to detail, ensuring that no requirement or specification gets overlooked in the product development cycle.

Outstanding organizational skills, capable of managing multiple priorities and tasks simultaneously without compromising quality or timelines.

Can work in a highly collaborative team without ego.

Exceptional strategic thinking and problem-solving abilities.

Excellent communication and interpersonal skills.

Experience working in a fast-paced, dynamic environment.
Bonus points if you have:
Experience in a law firm or court leadership setting- specifically with documents and court filing.

Strong knowledge of judicial processes including eFiling and process service

Adjacent experience with other judicial solutions that complement your legal subject matter expertise.

A number of failures under your belt; the learnings of which you can bring to Clio

Have the ability to foster strong relationships with stakeholders at all levels within the organization

Have experience using data to inform decisions without succumbing to analysis paralysis

Excel in a fast-paced environment, effectively managing uncertainty to drive results

Are enthusiastic to learn a new, complex industry (legal)and the humility to ask for help when needed

Have a track record of breaking down objectives into initiatives and delivering to customers at scale

Demonstrable experience self serving answers, insights and data from a variety of data analytics tools
Product at Clio
Our market opportunity is rare in its scale and powered by a strong business model, Silicon Valley based investors and advisors and a product management team which is global and world-class (if we do say so ourselves)! Clio is growing rapidly with massive growth opportunities for Product Managers.
Speaking of product at Clio… we've worked hard to develop an excellent product management culture with empowered PMs who are highly regarded and influential within the organization. Our team is composed of seasoned professionals from a diverse set of product backgrounds. Clio invests heavily in developing Product Managers, growing leaders and in the broader Product communities in which we operate.
We pride ourselves on being 'human and high performing' and creating a workplace where you can be challenged, supported and bring your whole self to work.
What you will find here:
Compensation is one of the main components of Clio's Total Rewards Program. We have developed a series of programs and processes to ensure we are creating fair and competitive pay practices that form the foundation of our human and high-performing culture.

Some highlights of our Total Rewards program include:
The expected salary range* for similar roles within Clio is: $119,000 to $179,800 CAD

Competitive, equitable salary with top-tier health benefits, dental, and vision insurance

Hybrid work environment, with encouragement for local Clions (Vancouver, Calgary, Toronto, and Dublin) to be in office min. once per week on our Anchor Day.

Flexible time off policy, with an encouraged 20 days off per year.

$1800 per year towards wellness and a $500 work from home stipend at the start of employment

$2000 annual counseling benefit

RRSP matching and RESP contribution

Clioversary recognition program with special acknowledgement at 3, 5, 7, and 10 years
*Please note that the expected new hire salary range provided is derived from a group of like roles within Clio. The final offer amount for this role will be dependent on geographical region, applicable experience, and skillset of the candidate.
Diversity, Inclusion, Belonging and Equity (DIBE) & Accessibility
Our team shows up as their authentic selves, and are united by our mission. We are dedicated to diversity, equity and inclusion. We pride ourselves in building and fostering an environment where our teams feel included, valued, and enabled to do the best work of their careers, wherever they choose to log in from. We believe that different perspectives, skills, backgrounds, and experiences result in higher-performing teams and better innovation. We are committed to equal employment and we encourage candidates from all backgrounds to apply.
Clio provides accessibility accommodations during the recruitment process. Should you require any accommodation, please let us know and we will work with you to meet your needs.
Learn more about our culture at clio.com/careers