Senior Manager, Workforce Management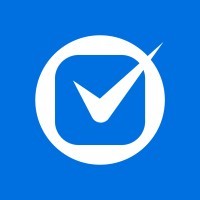 Clio
Multiple locations
Posted on Saturday, November 11, 2023
Summary:
We are currently seeking a Senior Manager of Workforce Management for our Customer Success team at Clio.
The Senior Manager of Workforce Management plays a critical role in optimizing operational efficiency and resource allocation for the Customer Success organization. This position is responsible for managing a team and implementing strategies to ensure that the right number of employees are in the right place at the right time to meet customer service demands and operational goals. The Senior Manager of Workforce Management works closely with Customer Success Leadership and other key stakeholders to forecast, plan, and schedule workforce resources effectively.
What you'll work on:
Workforce Planning: Develop and execute workforce planning strategies to align staffing levels with business demand, considering factors such as seasonality, call volume, and customer service targets;

Forecasting and Analysis: Utilize historical data, statistical models, and market trends to create accurate workforce forecasts, ensuring adequate staffing to meet service-level goals;

Scheduling: Create and manage employee schedules, considering employee preferences, labor laws, and operational needs. Optimize schedules for cost-effectiveness and efficiency;

Performance Metrics: Monitor and develop key performance indicators (KPIs) related to workforce management, such as service level, average handle time, and forecast accuracy;

Technology and Tools: Oversee the use and optimization of workforce management software and tools to support forecasting, scheduling, and real-time monitoring;

Team Management: Lead and mentor a team of workforce management analysts, providing guidance and support to ensure efficient staffing and scheduling;

Collaboration: Collaborate with other departments, such as Revenue Operations, HR, and Finance, to ensure alignment between workforce management and organizational goals;

Reporting: Prepare and deliver regular reports and analysis to senior leadership, highlighting key insights and recommending adjustments to workforce strategies;

Compliance: Ensure compliance with labor laws, company policies, and industry regulations related to workforce management and scheduling practices.
What you may have:
3+ years of experience in workforce management, with a proven track record of leadership and strategic planning;

5+ years of people management experience, with a demonstrated track record of supervising and guiding teams towards organizational goals ;

Proficiency in workforce management software and tools;

Strong analytical and data-driven decision-making skills;

Excellent communication and team management abilities;

Knowledge of labor laws and compliance related to workforce management.
Serious bonus points if you have:
Experience in the legal industry;

Experience in a hyper-growth environment;

Industry-specific certifications in workforce management;

Familiarity with Zendesk, Salesforce, or similar CRM software;

Prior experience with Playvox is a plus;

Advanced knowledge of data analysis and statistical modeling.
What you will find here:
Compensation is one of the main components of Clio's Total Rewards Program. We have developed a series of programs and processes to ensure we are creating fair and competitive pay practices that form the foundation of our human and high-performing culture.

Some highlights of our Total Rewards program include:
The expected salary range* for similar roles within Clio is: $124,000 to $186,000

Competitive, equitable salary with top-tier health benefits, dental, and vision insurance

Hybrid work environment, with encouragement for local Clions (Vancouver, Calgary, Toronto, and Dublin) to be in office min. once per week on our Anchor Day.

Flexible time off policy, with an encouraged 20 days off per year.

$1800 per year towards wellness and a $500 work from home stipend at the start of employment

$2000 annual counseling benefit

RRSP matching and RESP contribution

Clioversary recognition program with special acknowledgement at 3, 5, 7, and 10 years
*Please note that the expected new hire salary range provided is derived from a group of like roles within Clio. The final offer amount for this role will be dependent on geographical region, applicable experience, and skillset of the candidate.
Diversity, Inclusion, Belonging and Equity (DIBE) & Accessibility
Our team shows up as their authentic selves, and are united by our mission. We are dedicated to diversity, equity and inclusion. We pride ourselves in building and fostering an environment where our teams feel included, valued, and enabled to do the best work of their careers, wherever they choose to log in from. We believe that different perspectives, skills, backgrounds, and experiences result in higher-performing teams and better innovation. We are committed to equal employment and we encourage candidates from all backgrounds to apply.
Clio provides accessibility accommodations during the recruitment process. Should you require any accommodation, please let us know and we will work with you to meet your needs.
Learn more about our culture at clio.com/careers