Group Product Manager, Documents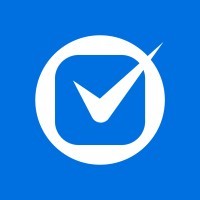 Clio
Product
Multiple locations
Posted on Thursday, November 9, 2023
Summary:
We are currently seeking a Group Product Manager to lead our Documents team. This role can be performed from one of our Canadian offices, or remotely from the US or Canada or a combination of both. Some exceptions may apply.
What your team does:
Documents and document-related workflows are mission critical for any legal practice. Our customers generate, receive and review millions of documents every year. The entire justice system functions through the flow and exchange of documents. Lawyers need efficient and reliable ways to quickly find, research, create and collaborate on a wide variety of document types including forms, audio and video media. You will lead the product vision, strategy and roadmap execution to make document management an area of strength for Clio. It's a key area of investment for the company and a cornerstone of our future growth.
As the successful candidate, we will rely on your tried, tested and well-honed product management skills combined with your prior experience building document centric products to shape the trajectory of new products and features, as well as integrations with external products and partners. You will be responsible for driving the success of the product, from concept to delivery, ensuring it meets the evolving needs of legal professionals while maintaining a competitive edge in the market.
What you'll work on:
Product Vision & Leadership:

You will develop a bold and exciting vision, strategy and roadmap for legal document management that moves our business and customers forward and builds a successful documents business.

The business will look to you to articulate the customer impact, business opportunity, developments in the market and how we should stay ahead of that from a product perspective.

You will envision how to use GenAI technologies to radically change the relationship between lawyers and their documents.

To achieve these results you will also collaborate cross functionally and work with engineering and design teams to execute against the roadmap that you've set.
Market Research and Analysis:

Conduct in-depth market research to identify opportunities, customer pain points, and competitive landscape in the legal document management space.

Analyze user feedback, industry reports, and data to refine and enhance product offerings.
Product Development:

Collaborate with cross-functional teams, including engineering, design, and legal experts, to drive the development of innovative and user-friendly legal document management solutions.

Define and prioritize features, functionalities, and user experience based on customer needs and market trends.

Work closely with legal professionals and stakeholders to gather detailed requirements, ensuring the product meets the specific needs of the legal industry.

Translate complex legal processes into intuitive and efficient product features.
​
Product Launch and Adoption:

Lead the successful launch of new products or features, collaborating with marketing, sales, and customer support teams.

Develop and implement strategies to drive user adoption and engagement.
​
Performance Tracking and Optimization:

Establish key performance indicators (KPIs) and regularly monitor product performance against these metrics.

Implement data-driven decision-making processes to optimize product features and user experience.
​
Regulatory Compliance:

Stay informed about legal regulations and compliance requirements affecting document management in the legal space.

Ensure that the product adheres to relevant regulatory standards and certifications, especially court related documents.
​
Team Leadership:

Build and lead a high-performing product team, providing mentorship, guidance, and professional development opportunities.

Foster a collaborative and innovative team culture that encourages creativity and continuous improvement.
​
What you may have:
Proven experience leading the strategy and delivery of innovative documents or related software products.

Experience working with business leaders and executives, and are able to easily navigate communications with senior leadership teams. Can work in a highly collaborative team without ego.

A track record of building and growing a high-performing team of product managers.

Your fair share of failures and learnings under your belt. You have experience not just shipping products, but launching and iterating on solutions to customer problems.

A track record of breaking down objectives into initiatives and delivering to customers at scale.

Strong analytical and strategic thinking skills, with the ability to make data-driven decisions.

Excellent communication and interpersonal skills, with the ability to influence and collaborate across departments.
​
Serious bonus points if you have:
Familiarity with legal industry practices and regulations.
​
Product at Clio
Our market opportunity is rare in its scale and powered by a strong business model, Silicon Valley based investors and advisors and a product management team which is global and world-class (if we do say so ourselves)! Clio is growing rapidly with massive growth opportunities for Product Managers.
Speaking of product at Clio… we've worked hard to develop an excellent product management culture with empowered PMs who are highly regarded and influential within the organization. Our team is composed of seasoned professionals from a diverse set of product backgrounds. Clio invests heavily in developing Product Managers, growing leaders and in the broader Product communities in which we operate.
We pride ourselves on being 'human and high performing' and creating a workplace where you can be challenged, supported and bring your whole self to work.
What you will find here:
Compensation is one of the main components of Clio's Total Rewards Program. We have developed a series of programs and processes to ensure we are creating fair and competitive pay practices that form the foundation of our human and high-performing culture.

Some highlights of our Total Rewards program include:
The expected salary range* for Canadian applicants for similar roles within Clio is: $144,000 - $235,200 CAD. This role has a separate set of US region-specific salary ranges.

Competitive, equitable salary with top-tier health benefits, dental, and vision insurance

Hybrid work environment, with encouragement for local Clions (Vancouver, Calgary, Toronto, and Dublin) to be in office min. once per week on our Anchor Day.

Flexible time off policy, with an encouraged 20 days off per year.

$1800 per year towards wellness and a $500 work from home stipend at the start of employment

$2000 annual counseling benefit

RRSP matching and RESP contribution

Clioversary recognition program with special acknowledgement at 3, 5, 7, and 10 years
*Please note that the expected new hire salary range provided is derived from a group of like roles within Clio. The final offer amount for this role will be dependent on geographical region, applicable experience, and skillset of the candidate.
Diversity, Inclusion, Belonging and Equity (DIBE) & Accessibility
Our team shows up as their authentic selves, and are united by our mission. We are dedicated to diversity, equity and inclusion. We pride ourselves in building and fostering an environment where our teams feel included, valued, and enabled to do the best work of their careers, wherever they choose to log in from. We believe that different perspectives, skills, backgrounds, and experiences result in higher-performing teams and better innovation. We are committed to equal employment and we encourage candidates from all backgrounds to apply.
Clio provides accessibility accommodations during the recruitment process. Should you require any accommodation, please let us know and we will work with you to meet your needs.
Learn more about our culture at clio.com/careers